Emma Halahan reviews Spring Awakening; the rock infused tale of teenage erotic angst set in 1800's Germany. Musical Theatre Society (MTS) debuted their Spring Term production at Jane Holloway Hall on the 12th March.
Spring Awakening tells the story of teenagers who are kept in the dark about the changes happening to their bodies, a premise ending in a series of disastrous consequences. Shakira Taylor Knight, the second-year newcomer to MTS who took everyone by storm in Bring It On, directs this production of Spring Awakening with great care to make the sometimes lead heavy show a chorus production instead.
Opening the show, Lucy Carruthers' portrayal of the female lead, Wendla Bergmann, is rooted in unfaltering innocence. In addition, a powerhouse array of supporting females give Act One the enthusiasm and energy we need amidst such dark themes as Emma Twomlow  (Anna), Hayley Atkinson (Thea), Ciara Murphy (Martha) and Natasha Kayser (Ilse) wow the audience with their talent.
And whoever invoked the notion that the Musical Theatre Society has traditionally struggled with male talent will be left floored by the phenomenal male performances littered throughout the show. First year Josh Berrington provided a wonderfully funny performance as Otto whilst Robbie Caprari-Sharpe's Hanschen left much of the audience howling in laughter or averting their eyes in embarrassment with his risqué scenes. The relationship between Hanschen and Ernst, played by Daniel Jones was both hilarious and touching. It was these scenes that were a real testament to Taylor-Knights direction as she allowed the lighter moments in Spring Awakening to shine through.
Vocally, the show feels like it sat in a great part of the voice for every single performer. Tom Chippendale gifts us a wonderful Melchior, capturing his rebellion against society and religion with a flawless vocal performance. Marcus Jones as Georg gave me goose bumps in showstopper 'Touch Me', a contemporary dance number that highlights first year choreographer, Jennie Brunskill's wonderful contribution to the show. Brunskill's choreography is where the chorus element of the show really shone. Of course, not to be forgotten, Elinor Boult, Sarah Cowan and Marco Chimini manage to play the adult roles whilst providing humour and depth to each character.
The standout performance of the night though was from George Lambourne, the first year portraying the notoriously difficult role of Moritz. Lambourne captured the transition from school boy confusion to deeply seated turmoil seamlessly and the rollercoaster ride that was 'Don't Do Sadness' was the wow moment of the show for me. The chemistry between Moritz and Ilse was also great to watch, with Natasha Kayser offering a compelling and emotive performance throughout.
The notorious and ambiguous rape scene was handled with great care and had strong direction without feeling choreographed. The relationship between Melchior and Wendla was beautifully intimate; a testament to both actors. And although I'm not usually a fan of productions that leave it up to the audience to decide whether Wendla is consenting, I felt that in the context of this production, the ambiguity worked surprisingly well.
Duncan Sheik's score of Spring Awakening is always a real treat and Carwyn Jones on Cello and Lydia May Ward on Violin tugged at my heartstrings. And whilst I loved the music, I did find myself wishing that Spring's signature guitar line had been included to fill out the sound and provide some meat to all that German angst.
But, as always, Jane Holloway Hall is a difficult performance space to use. While Spring Awakening and previous Spring MTS productions have made use of the space very well, it is so disappointing that such wonderful performances cannot be put on in more suitable spaces that we have in the drama department. One can only hope that the SU can provide the performance societies here at Holloway with some access to these spaces in 2017/18.
Ultimately, with the talent on show, the wonderfully moving story and some powerhouse performances, you'd be mad not to go see Spring Awakening. Performances every evening at 7:30 until Wednesday 15th March. Tickets can be bought online here: https://www.su.rhul.ac.uk/events/
Related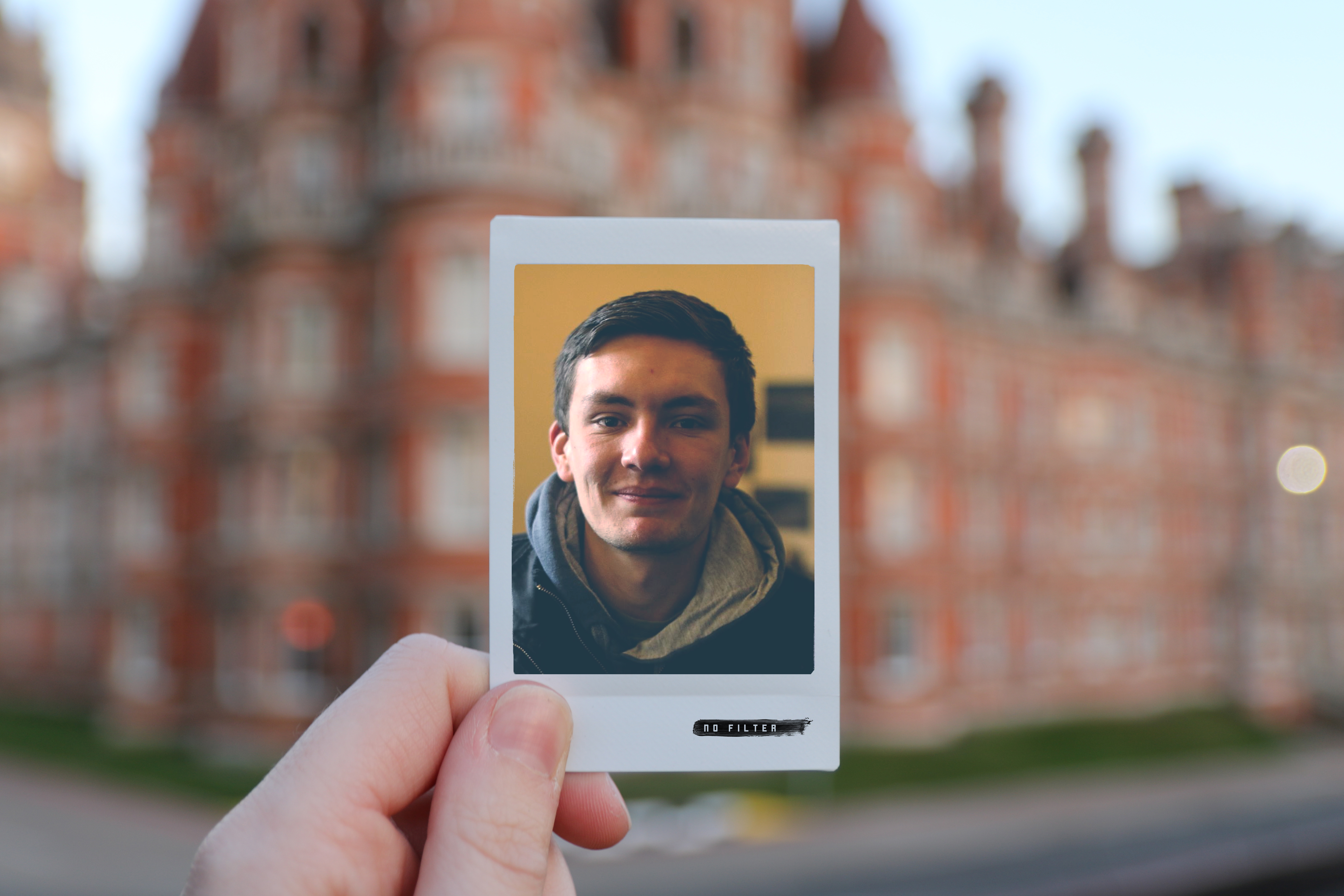 by
Beth Carr speaks to Christian Union President, Lizzy Fretwell, about their upcoming events week, entitled #NoFilter. Taking place from 20th-24th February, the Christian Union's annual events week has been getting bigger and better every year. But what actually is events week? Lizzy explains: "It's a week of events hosted by the CU including lunchtime and […]