The BBC Must Drop Their Anti-LGBTQ 'Impartiality' Rules
by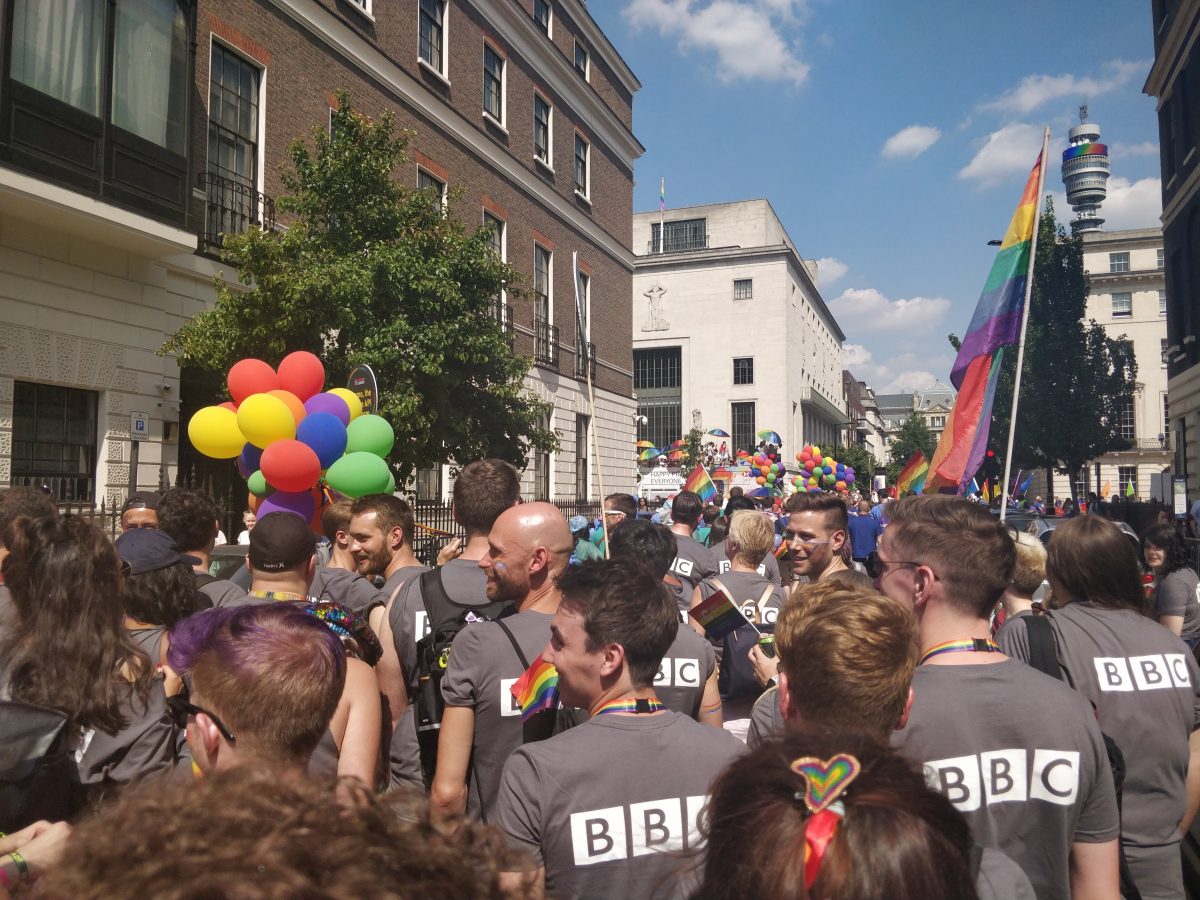 Jamie Woods reacts to the BBC's controversial new impartiality guidelines
This article was originally written on the 31st of October.
On Thursday the 29th of October, the BBC announced – alongside a ban on staff sharing their political views on social media – that staff who work in or alongside the newsroom may no longer attend Pride events.
The ban came in the form of an update to the BBC's Editorial Guidelines – the rulebook for BBC style journalism – which prevents staff from attending 'controversial' events. However, staff were quick to point out that 'controversial' seemed to include pro-LGBTQ+ views, with staff in Manchester being told they could no longer attend Pride.
People working in news and current affairs and factual journalism (across all Divisions), as set out in the Guidelines, should not participate in public demonstrations or gatherings about controversial issues. As with social media activity, judgement is required as to what issues are "controversial" with regard to marches or demonstrations, though it should be assumed that most marches are contentious to some degree or other. If in doubt, advice should be sought before attending.

From the BBC Editorial Guidelines. A member of staff says they were told that Manchester Pride was an example of a 'controversial' demonstration.
The Guardian quote a BBC journalist, who said that growing opposition to trans rights in the UK meant that people might find it controversial that BBC staff attend these events.
At the time of publication, there seems to be confusion around whether or not the rules had just been misinterpreted, as staff working across different regions were told different things. However, the BBC did not dispute that the new rules were a response to a growing transophobic sentiment in the UK, according to The Guardian.
I used to work for the BBC, and until recently was proud that I had. But if I was still working there, I could be fired just for writing in my Twitter bio that I'm a queer woman. I can only feel for my LGBTQ+ friends who still work at the BBC, and I hope that I can provide a voice for them – as the very same rules prevent staff from speaking out publicly, at risk of their jobs.
It seems that bosses have been quick to tell people to follow the new rules. One member of BBC staff was told by their boss to " 'leave our real selves at the door' when [they] come to work"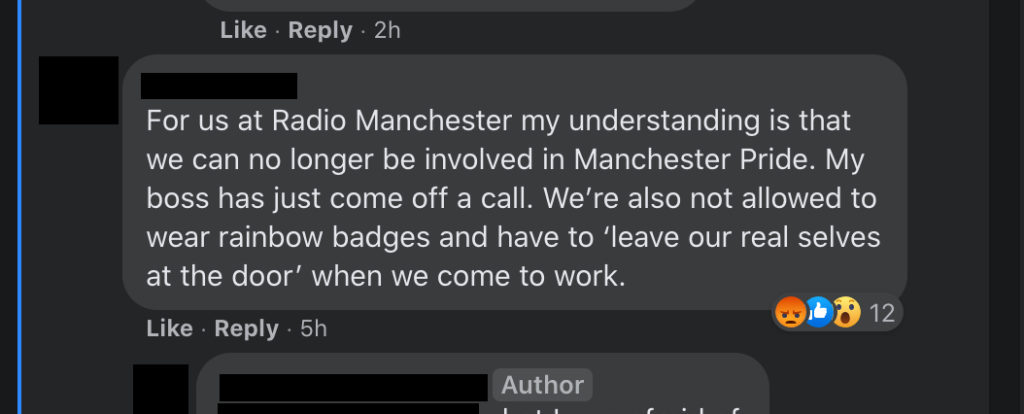 BBC Pride, the organisation's staff LGBT network, seem to be under fire from the organisation. In the last few weeks, the @BBCPride Twitter bio was changed, to clarify "The views expressed here are personal, not those of the BBC". BBC Pride have organised the BBC's presence at London Pride for many years (I got a free t-shirt in 2018 with the BBC Pride logo).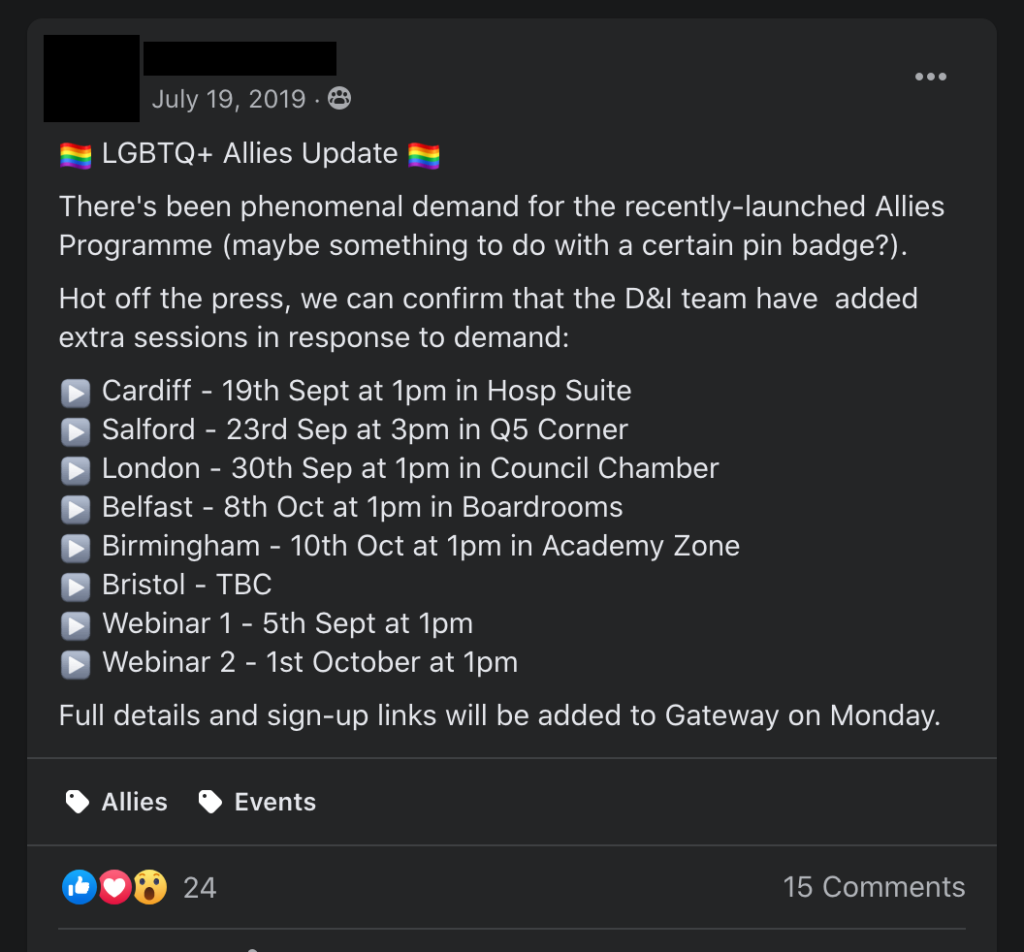 The BBC have stated that these new rules are to ensure that their staff are seen as impartial, to avoid bringing the broadcaster into disrepute. Specifically, they make reference to how the Ofcom Broadcasting Code requires impartiality on. This is true.
However, the plot thickens. As I work in broadcast, I'm incredibly familiar with Ofcom's impartiality requirements – and I know categorically that they do NOT extend to the protected characteristics defined in the Equality Act. The BBC's own guidelines seem to agree with this, which just adds to the confusion.
The new guidelines are incredibly damning all-round. They don't just restrict LGBTQ staff from expressing their sexuality or gender identity, but they also stop staff from publicly supporting any 'political' movement, including Black Lives Matter.
The guidelines also reference 'virtual signalling', which is very much a buzzword in politics at the moment. If you're familiar with the madness that is British politics, it may come as no surprise that the term isn't very well defined, which raises the question – what is 'virtual signalling' – and what does that mean for things, such as wearing a poppy, that arguably could be virtual signalling?
In the United Kingdom, the Equality Act 2010 – seen by many as a landmark piece of legislation – defines many 'protected characteristics'. Discriminating against people, either directly or indirectly, is outlawed in this act.
So this raises the question – is this legal?
One might argue that staff choose to work at the organisation – and if they don't like the new rules they should go somewhere else. This isn't too far off what Tim Davie, the BBC's new Director General, said in his introductory speech.
"If you want to be an opinionated columnist or a partisan campaigner on social media then that is a valid choice, but you should not be working at the BBC"

BBC Director General Tim Davie, discussing the use of social media by staff
But I think it's obvious that these rules are discriminatory, especially to LGBTQ+ staff at the broadcaster, who now effectively have to pretend to be straight when they're at work or risk losing their jobs. It's all very Section 28, isn't it.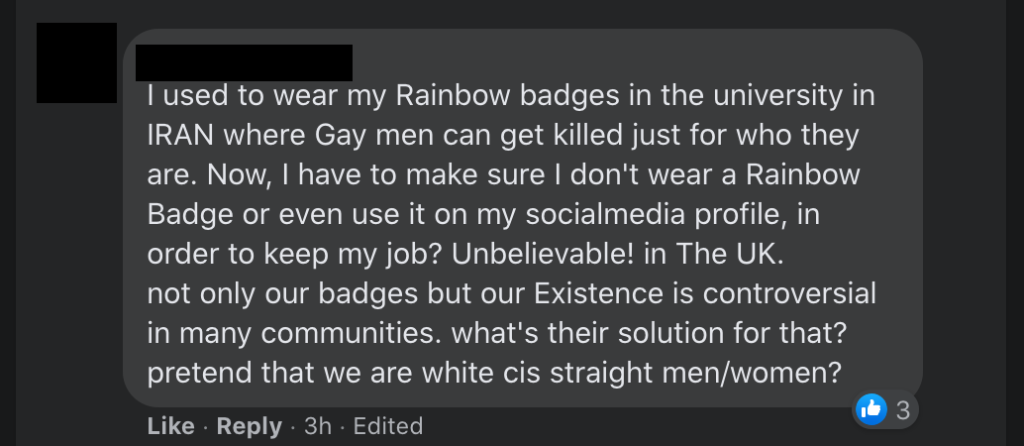 Clearly the only move now is for the BBC to reverse this shameful policy, and issue a full and unreserved apology. LGBTQ+ creatives make up some of the strongest BBC talent – both on air and behind the scenes – and the broadcaster is risking alienating a huge percent of its staff.
According to a 2019 report by Ofcom, the media regulator, into diversity in broadcasting, at least 7% of the BBC's 22,401-person workforce identify as LGBT.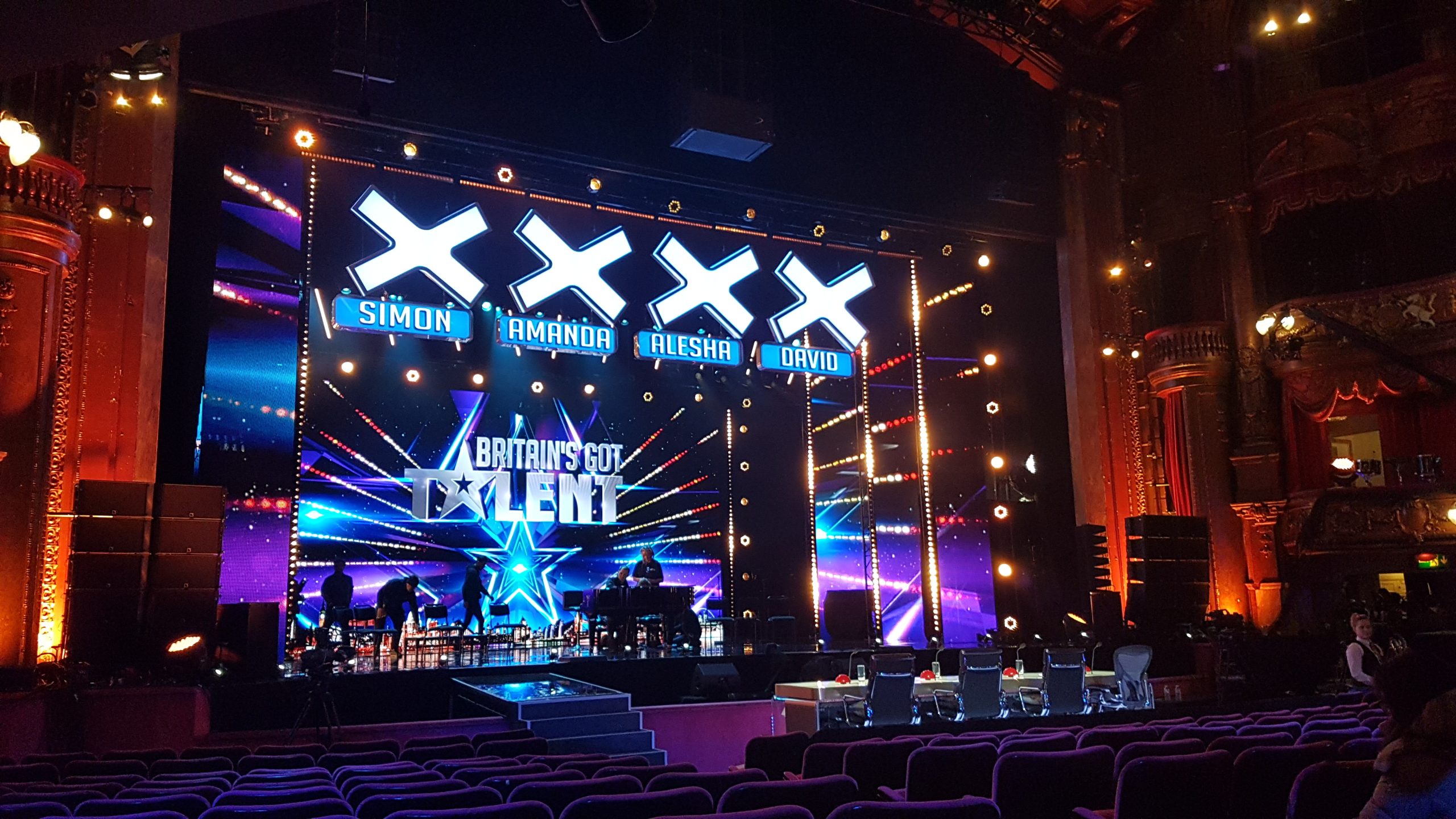 by
Elizabeth Ajao talks about how Britain's Got Talent doesn't provide an accepting space for black artistry.