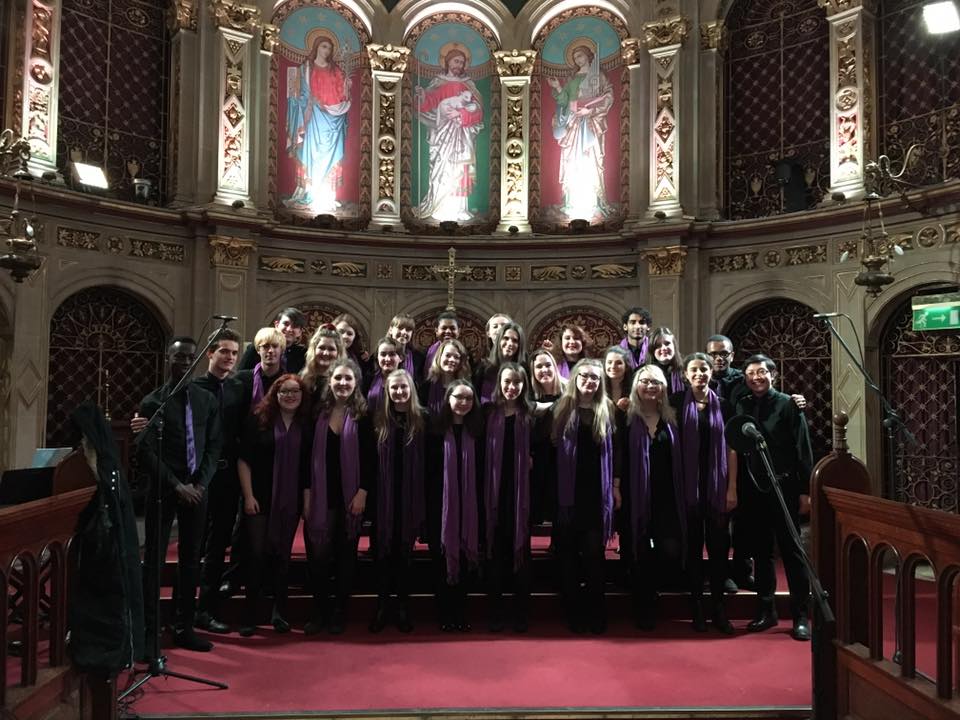 Absolute Harmony will be kicking off Term 2 with Acapalooza: a festival celebrating all things A cappella! As Royal Holloway's only A cappella choir, we believe in fun, un-auditioned music and variety. With that in mind Acapalooza will be a great event drawing on all of the best parts of musical enjoyment and performing. The festival will be taking place between January 21st-28th and each day Absolute Harmony will be hosting an exciting event.
Acapalooza will be bringing in collaborators from other performing arts societies to make it the best one yet! Events to be expected include an 'Open Rehearsal' on the Monday 23rd followed by a 'Lip Sync' at Stumble Out, a 'film night', an 'MD swap' with Voices and 'Absolute Harmony takes over Stumble Live'! These are just some of the events to expect, so keep your eyes peeled for further disclosure! All events are open to all, so if you've been curious about A cappella or just enjoy doing something different, come to Acapalooza! As one of Absolute Harmony's most anticipated events it is well worth your while!
Keep tuned for our promotions and release!
If you would like any more info about Absolute Harmony and the events we host, check us out on social media:
Like our Facebook page: www.facebook.com/AbsoluteHarmonyAcappella
Follow us on Twitter: @AbHarmRHUL and Instagram: absoluteharmony
Photography Credit: Bethan Ayres