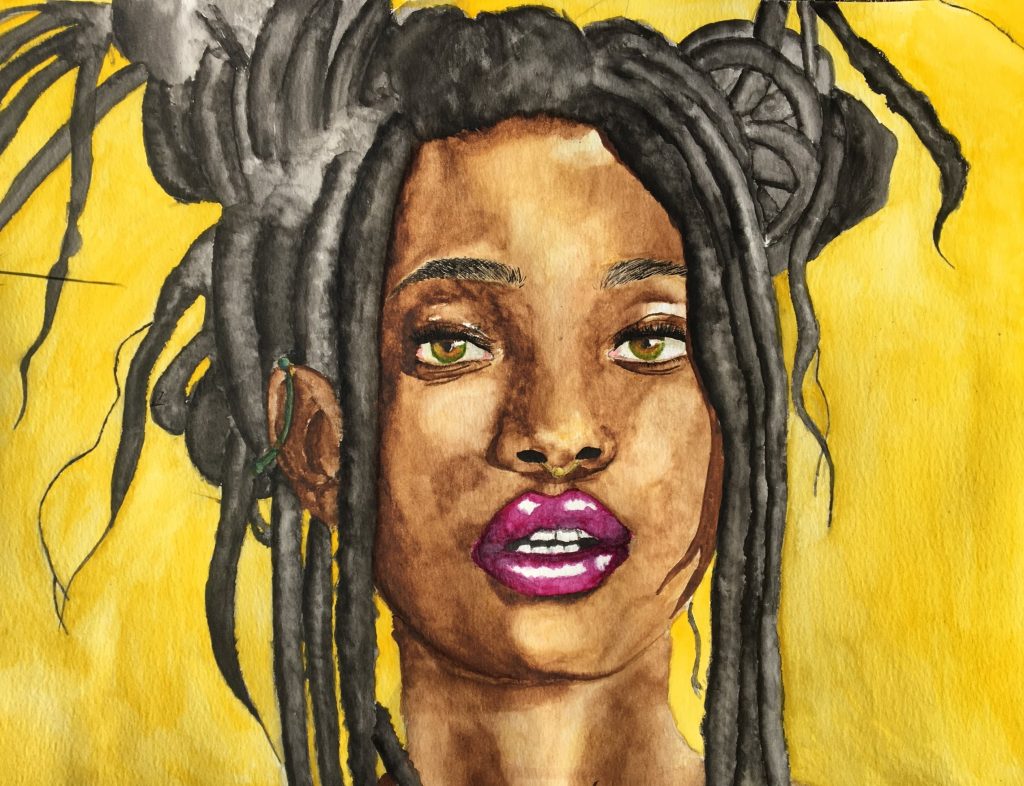 Artist Named Nobody is an art shop run by London-based 19-year-old artist Rae. Having taught herself to paint at age 14, she now specialises in watercolour and sells prints, clothing and more. Her work highlights the beauty of black culture, history and identity, seeking to break the boundaries of 'black art'.
Rae paints facial portraits of black figures with plain backgrounds to show black people as people, not as tools to tell stories about slavery, racism and black love. Her art humanises black people and shows their beauty.
"I was first inspired to make black beauty the focus of my work when I had my first gallery exhibition at age 16 and saw a little black girl admiring my painting which featured another black girl showing pride in her identity and natural hair. I never forgot her beaming face and, since then, I realised there was a huge lack of representation for black people in art."
With Artist Named Nobody, Rae's number one goal is to make people feel seen. Not only does she make black people feel empowered, her clothing is also inclusive of non-binary and plus-sized people. She also promotes ethical trade by making to order, and using eco-friendly materials, as well as donating a portion of her sales to plant trees in Ethiopia to combat deforestation.
Check out Rae's brand here:
Instagram: @artist_named_nobody
Website: artistnamednobody.com