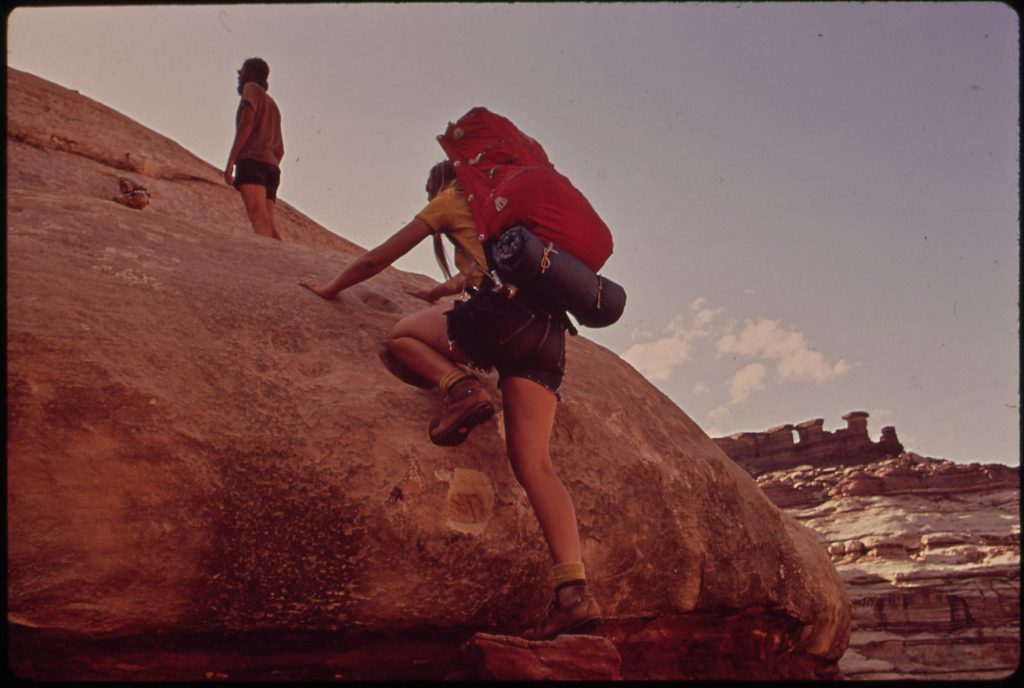 It's that time of year again – the depressing March weather has got us all dreaming about our summer holidays, and prowling the low cost sites for a cheap deal. You might be looking into backpacking, that stalwart of student travel since time immemorial. People frequently backpack for months at a time, and whilst you may be thinking "that sounds much more expensive than an all-inclusive week in Kavos", you'll be surprised how much money it's possible to save.
Firstly, it depends on the area you want to explore. If you want to backpack around the US or in Scandinavia, your leftover student loan definitely won't cover it. But if you're a little imaginative, you can find much better value elsewhere. Think about exploring Eastern Europe, the Balkans, or even South East Asia – you'll be surprised just how far your pound will stretch. Having recently organised a four week trip around Malaysia, Thailand and Singapore for under £1200 per person, I was amazed at just how cheap everything was. For example, our flights to Kuala Lumpur cost £450, the same price as a cheap flight to New York (but with an extra 3,000 miles). We could have saved even more money by flying on a cheaper airline, but with prices that low you may as well "treat yo self".
Now comes the fun part – you must decide whether you want to slum it in hostels and "meet people" (a euphemism for bonding over bed bugs and shower mould), or pay more for decent accommodation. In Europe, you might save quite a bit of money by staying in hostels, but if you're going to Asia you can grab a very plush Airbnb apartment for £20 a night. It might not be the traditional backpacker experience, but ask yourself this: are you honestly going to wish you shared a room with strangers as you sleep soundly in an en-suite hotel room? I thought not.
Once your route is planned and your beds for the night are sorted, you can be thrifty on transport between stops. If you're travelling long distances, the plane may be quicker but it could be more expensive. Consider getting the bus, train or ferry instead. Plus, this way you'll be able to look at all the scenery whizzing by, and if authenticity is what you're looking for you might meet some locals along the way.
There's also some little frivolities you can ditch to save cash. Remember, the best souvenir of a place is a photograph of you there, and that's free. Of course, you should buy a couple of little, unique things that will remind you of your carefree student days when you sit in an office somewhere slaving over spreadsheets. But don't be tempted to go into Spanish Primark and buy the same t-shirt you could get at home. Besides, your back will thank you for not lugging it all around. You can also save on excursions, if you're a little creative. Local transport systems can be tricky to negotiate, especially as they often don't have websites or online timetables. Search the TripAdvisor forums for information on fares, destinations and timings, as most tourist hotspots will have some form of public transport.
If you're really scrimping, you can avoid laundry costs by washing your undies, light clothing, and even jeans in the sink. Soap or shampoo works as a perfectly good substitute for washing powder, and so long as you scrub hard enough, your clothes will be just as clean. Hang them over the balcony or chairs to dry them, and hope that nobody laughs at your stupid cat pyjamas.
Ryanair regulars will already be experts on cheating the airline to maximise the luggage allowance, and this may be something you have to prepare for. I'm talking fisherman's jackets with oodles of pockets, and even covert spaces such as under-clothing moneybelts can be your best mate when it comes to airline-scamming. I once smuggled a box of Shreddies past Easyjet gate attendants by tucking it under my arm and concealing it with a stylish jacket, hanging off one shoulder Vogue-style. Nobody is going to tell me you can only have "one" item of hand baggage.
Lastly, we Brits must learn how to do something we all hate – haggling. To us, it seems anarchic that a customer can argue with merchants about pricing, and possibly downright rude. Hate it though we may, we must accept that this is fair game abroad, and have to try and master it. Otherwise, your pasty face will mark you out as a foreigner anywhere, and you'll get ripped off by any smart-talking local.
So, is backpacking a cheaper option than a week's all inclusive? Probably not, but if you follow the advice above, you'll find you don't have to break the bank to travel the world in relative comfort.