With numerous natural disasters including the Australia wildfires that opened our 2020 by burning through more than 10 million hectares and took the lives of over a billion native animals, Cyclone Idai that claimed over 1000 lives of those living in Zimbabwe, Malawi and Mozambique in March 2019, and the East African drought that occurred throughout 2011, 2017 and 2019 that left 15 million people in Ethiopia, Kenya and Somalia in need of aid… It is hard to turn our backs on a world seeking a helping hand.

It's easy to feel helpless when it seems as though time is passing far too quick for us to even remotely think about making a difference, BUT, what if our everyday routines, habits and guilty pleasures can be a part of the process of rebuilding our home? How many times have you googled memes, or news articles, YouTube videos, or pictures of angry cats? How many times have you used Google to translate song lyrics or find facts to bore your blind date with?

Google takes over 2 trillion searches per year, which is roughly 5.6 billion searches per day… divide this and you get 228 million searches per hour, 3.8 million searches per minute, and 63,000 searches per second! It seems somewhat hard to comprehend, but it just goes to show how the internet has become a necessity in our daily lives. Now get this… imagine putting all of those entries into a search engine that can quite literally make our world green again.

Introduce yourself to ECOSIA! Ecosia invites its users to continue enjoying their time searching for memes and the latest philosophy, with the knowledge their search is planting trees in areas of desperate need. Since its appearance in 2009, Ecosia has planted over 85 million trees across the world, thanks to 15 million active users. 2018 saw Ecosia build its own Solar energy plan to power every search. Furthermore, your data is never sold to advertisers!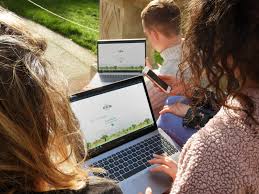 All searches are anonymised within one week, meaning Ecosia does not create personal profiles based on your search history. Your searches are also securely encrypted so no-one but yourself can see them. External tracking tools are a big NO! Unlike Google that uses tracking to optimise their services without your permission, Ecosia does not use third-party trackers, eliminating all potential access to your privacy from anyone else but you. The only data used to optimise your experience is data you have actively said yes to being given to Ecosia – otherwise, you can opt-out of all tracking via your browser's settings.

And what's better – with the building of Ecosia's own solar station, there is enough clean energy to power all of Ecosia's online searches with 100% renewable energy! Ecosia gives 80% of its profits to planting CO2-sequestering trees meaning your searches actively remove over 1kg of CO2 from the air. More than 15% of all global CO2 emissions can be reduced by the planting of these trees alone, helping to fight climate change while accelerating the energy transition away from fossil fuels. WE NEED TO GET ON BOARD WITH THIS!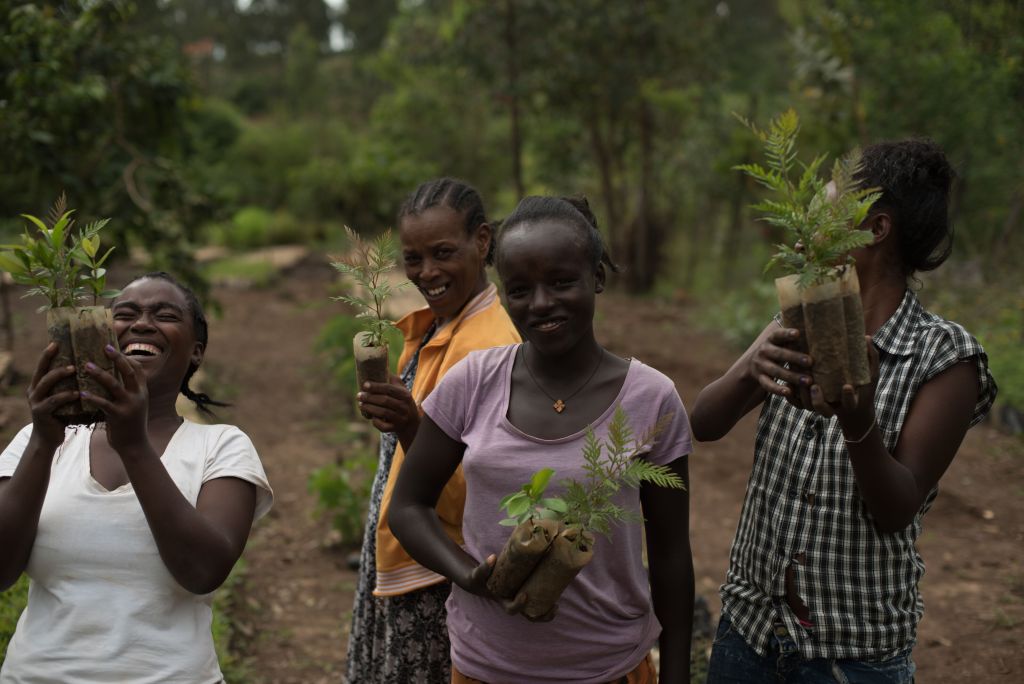 Ecosia is 100% transparent, unlike many other companies. Want to know exactly where the money is going? Ecosia shares monthly reports and tree-planting receipts that tell you just how much money has been made with your searches, and what percentage of their revenue went towards trees. With every report, the monthly costs are divided into total monthly income, investment into trees, reserves, and spreading the word, with a sub-section that lets you see all the operational costs of Ecosia – salaries, employment costs and taxes, tax/tax provisions, server and domains, office, other, and travel costs. With every monthly report you can also see the tree-planting development in each country Ecosia invests in, with an exact figure as to how much the country gets, and what that money had been invested into. The promise Ecosia has made to be turned into a 'steward-owned company' has meant legally binding Ecosia into two irreversible restrictions: the first is to maintain that Ecosia cannot and will not be sold for a profit or owned by people outside of the company, and the second is to ensure no profits can be taken out of the company.

Sounds good right? Let us take it a step further. Imagine the world we could create if we made Ecosia the default University search engine. All those thousands of searches made by students every second on Google, if made on Ecosia, could plant millions of trees and bring back all the bees and sweetness this world deserves and NEEDS. There are over 10,000 students here at Royal Holloway, and over 1,500 staff members… That is our University ALONE. But, if you can remember the dread trying to find a University amidst A-levels, you will remember just how many choices there were. Now consider how many thousands of students attend each and every campus in the UK and how many pointless (and of course necessary) searches are being made using the campus internet? Collectively, the difference we could make if we stood up to climate change would be enormous!

Ecosia on Campus is a campaign that originated at Sussex University, started by just 3 students alone (one of whom is now an Ecosia employee and gave a talk at Royal Holloway back in January!). The campaign now reaches across France, America, Brazil, and Spain. Over 85,000 trees were planted by the end of 2019 thanks to the very few University campaigners already making a difference. Ecosia strives to restore livelihoods, habitats and landscapes, and University can make that happen. The environmental impact changing the University search engine to Ecosia is beyond incredible and working as a student community will bring even more motivation and example to the local public to change their habits too.

Meet the incredible people campaigning at Royal Holloway to make Ecosia our default search engine – it is thanks to these amazing people and likeminded others that the world will be a greener, more sustainable, and
beautiful place! Royal Holloway on Ecosia push-started by Rhiannon Morey has to be one of the biggest and most inspirational campaigns to hit climate awareness on campus. Help to support Rhiannon and her fellow campaigners make a difference by joining them on the journey!
We cannot ignore climate change. We cannot push aside the needs of our earth, and the desperation for emergency action. WE need to work TOGETHER to maintain a future for our planet. Help raise awareness by spreading the message of Ecosia around campus, and with your friends and family!

Royal Holloway students and staff please use the campaign's unique URL- https://ecosia.co/RoyalHolloway to download Ecosia onto your phones, tablets, laptops, as this allows the team on campus to track the amount of trees that the University collectively fund the planting of. Look out for their tree report each month on their socials!

Now, continue with your daily internet searches, but remember, USE ECOSIA! Happy planting!

For updates, follow Royal Holloway Ecosia's social media:
Instagram: royal_holloway_on_ecosia
Facebook: Royal Holloway on Ecosia