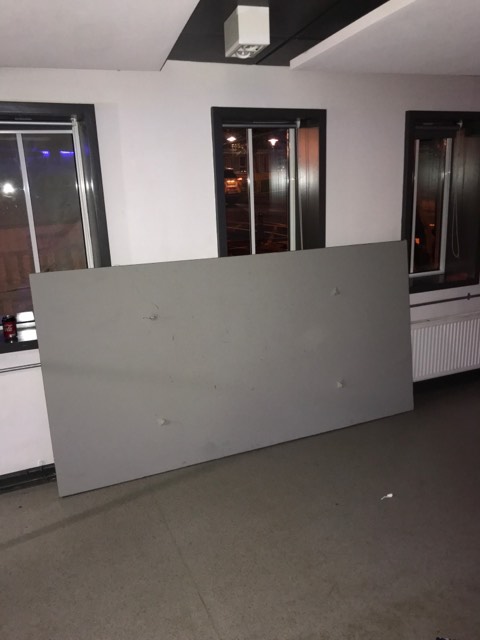 Monday night at the SU was the scene of the first ever Rodeo Rave, an event organised by students, running concurrently with Toast at Medicine as a final opportunity for those who missed out during Freshers' Festival. The night was set to be another fun night at the SU with "dirty bass and house music" a rodeo bull and lots of alcohol.
However, over the course of the night "a customer/ group of customers" punched an acoustic panel hanging above Tommy's Lounge a Students' Union statement explained. This resulted in the "failure of one of the fixtures attaching the panel to the ceiling." Subsequent to this, the SU states, the individuals involved "pulled the panel from the ceiling, losing control and injuring the customer." The injured customer received medical attention at the venue before being taken to hospital to receive treatment. It is unclear as to the severity and the nature of the injuries received.
As a result of this incident there has been minor damage to the Tommy's Lounge which will require repair. President Jack O' Neill has made it exceptionally clear that "safety is the number one priority within all of our venues" and that regular risk assessments take place to ensure the high standard of safety is maintained.
Looking to the future, the Students' Union President explained that the Students' Union will be investigating possible additional fail safes to the ceiling panels "in the event of a recurrence of Monday night's events." One would assume that we would not have to wait for a recurrence of these events for an additional fail safe to be investigated. That said, this clearly demonstrates that every possible avenue is being investigated to ensure the safety of customers at the Students' Union.
It is unclear as to whether an investigation, either internal or external, is taking place into the individuals connected with the incident.
Photo Credit: Ian Hayes