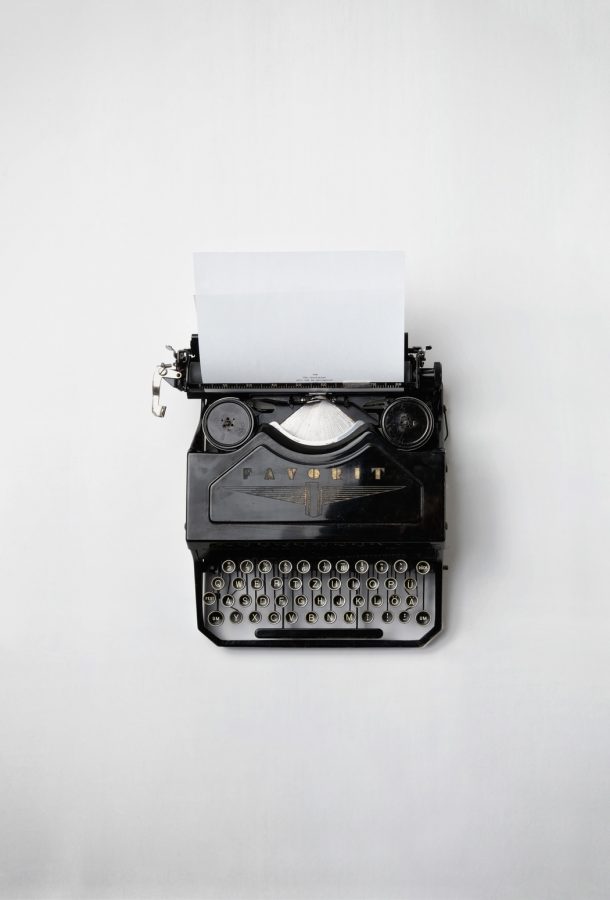 Illuminations
"It's not like stopping for McDonalds twice in one trip would be a bad thing."
Anna rolled her eyes, turning slightly in her seat, a trace of fond exasperation gracing her features. She was unsurprised when her gaze met the back of Riya's dark, disheveled hair. The younger woman's forehead was pressed firmly against the glass of the passenger seat window, already having moved on from their last altercation to a cluster of lights in the outlying night. Smirking, Anna reached forward to hold a button and the window proceeded to hum to life. Riya yelped as her makeshift pillow lowered and her head jarred against the frame before she took advantage of this lack of restraint and launched her head through the gap. Anna, momentarily distracted by Riya's hair flying through the wind as the car accelerated, almost failed to notice how uncharacteristically silent the other girl was being.
Riya's eyes were fixated on a swarm of blinking illuminations in the distance. As they drove closer, colour began to take shape against the night sky; a large tower, a windmill-like structure, constellations of small flickering tents and, in the centre of it all, a ferris wheel at least nine stories high. Her eyes widened as they shot from one ride to another, head whipping left and right excitedly as a series of flares guided her around the carnival. She spun around to face Anna before hanging her head out of the window again, careful never to tear her eyes from the fair for more than a second; as though if she did it would disappear from the roadside entirely.
Hannah Davies
A Thousand More
The strings began their story,
So quiet at first, but my attention was captured,
In a beautiful way the melody played,
It spoke a thousand more words than a picture did.

The sound was gentle and weightless, it lacked gravity,
Music never felt so full of love and urgency,
A perfectly written love letter that pleased the ear,
It spoke a thousand more words than a picture did.

The violin trembled in its sound,
As if its heart was breaking at that moment,
The loss of love the composer felt,
It spoke a thousand more words than a picture did.

The volume increased as the darkness did,
The sadness became impenetrable,
Angellic voices echoed his pain,
It spoke a thousand more words than a picture did.
Tomike Adeniji
by
This month Royal Holloway's career service offers a chance to meet three distinguished graduates and students in the writing industry. Charlotte Cole met up with them to learn about their achievements…
THE AUTHOR!
Currently studying at Royal Holloway, Georgia Mannering published her first book Roses in November, and already has her next release of The Spotty Dotty Daffodil this spring. She speaks with The Orbital about how she achieved it all.
You've just written a picture book, The Spotty Dotty Daffodil, what were your influences for this?
Spotty Dotty is about social acceptance and self-confidence. I actually wrote it when I was nine (although the story was very different back then and *cough* very bad). Then I revisited it when I was teamed with Bethany Straker, a brilliant illustrator, and I rewrote what is now the final picture book. It's the story of a daffodil who catches a cold over winter and grows covered in red spots unlike his beautiful, yellow brothers and sisters.
You are a current student of Royal Holloway, how do you balance your writing as a career and your work for a degree?
A lot of my friends here have part time jobs so I treat my writing in the same way (when I can). I'm currently in my last year at Royal Holloway and I don't think that there's going to be much time for writing for a while! But I can't wait to get back to it when I finish my degree. I often find myself opening up a word document in the library when I'm supposed to be doing something else…
How did you get started in writing and getting it published?
When I finished my A Levels, I sent out a novel that I had been working on to several agencies before signing up with Creative Authors Ltd. Then in 2012, I agreed my first publishing contract. That's a very traditional route and I think things have changed a lot recently with the rise of online publishing.
What tips can you give to other students who are interested in writing fiction?
Never give up! I know that sounds really cheesy, but I think sometimes it's a waiting game. There are so many talented writers that sometimes it's difficult to get recognised but you will get there if you keep trying.
THE SCRIPTWRITER!
With the likes of Death In Paradise, EastEnders, Holby City, Casualty and Grantchester, a new 6 part series for ITV, under her belt, Daisy Coulam is certainly a name to look out for on our TV Screens! Read on for her advice on getting into this industry.
What has been your favourite piece of writing that you have done and why?
I think, whatever you're writing at the time – that project becomes your favourite! Whether it's an episode of EastEnders or an original piece, you have to find what you love in it and make it yours. At the moment, I'm very much enjoying working on Grantchester. The characters are warm and complex, there's a murder mystery element and a love story. I'm a sucker for a love story.
What is it that you did to get into scriptwriting? Was it an agency, writing competitions, work experience etc.
I knew I wanted to work in telly but wasn't sure about what I wanted to do or what jobs there were out there. I started off as a runner at a production company, making people terrible cups of tea and photocopying. I then got the chance to script edit on a show called Where The Heart Is. For about 8 years after that I worked on various productions – either storylining or script editing. I eventually realised I wanted to be a writer and applied for the BBC Writers Academy, which sadly no longer exists. This was a three month course with the promise of 4 script commissions at the end of it. I've been writing ever since.
How do you know when a script is complete and ready for the actors?
A TV script will go through a number of drafts – 4 or 5 is average. It can go up to 15 or even more. At each draft you are given notes (on story/ scenes/ characters etc.) by different people: the script editor, story editor, producer, director and exec producer. Hopefully they all agree with each other… Sometimes they don't! Only after this process can the script go to the actors.
What advice can you pass on to the students of Royal Holloway who want to pursue a career in script writing?
Write. Write as often as you can, even if it's a load of old drivel. Someone once told me that it's like turning on a rusty old tap; you have to let all the crud and rust run out of the tap before you get to the clear flowing water. In other words – don't worry too much if you hate everything you write at first. You can only get better. Try looking at: http://www.bbc.co.uk/writersroom/ and http://www.ideastap.com/, or try entering competitions, like Red Planet (www.redplanetpictures.co.uk/opportunities) or Channel 4 (www.4talent.channel4.com/people-development/4screenwriting). Failing that, just start making stuff yourself. A lot of new writers are writing webisodes for YouTube. Make contacts would be my other advice, and don't be afraid to start at the bottom. Making people's tea and fetching their organic tofu salad isn't half as bad if you know it's a step up the ladder!
THE PUBLISHING RECRUITER!
With a BSc in Physical Geography with Science Communication, Esme Richardson is a senior consultant at Inspired Selection, a specialist publishing recruitment agency specialising in STM, Education and Academic Publishing. With great experience such as working with BBC for their science radio unit, Esme spoke with The Orbital about what it all entails.
What is it that your job entails?
I work on tailored recruitment for the publishing industry. My focus is on the STM and Educational publishing sectors and I work with a range of market-leading publishing clients, helping them to find the right talent for their companies. I work on a variety of roles, from editorial to sales, marketing to production and publicity to project management…the list goes on! I also attend industry events and keep myself updated on changes to the market and how this will affect the required skill sets and experience of my clients. I work with my candidates to make sure that they are getting the best out of every interview process and I am helping in any way I can to make their chances of getting their dream job a reality.
What is it that made you want a career in publishing, in particular, the sector you are working in?
I did my degree at Royal Holloway, it was a fantastic course where we were able to communicate any science, not just Physical Geography through the media. For example, during this course I created a film on the formation of Lulworth Cove in Dorset and created a 10 minute long radio podcast on the eruption of Mount St Helens in 1980 where I used drama as the medium to communicate science – it was this course that really excelled my love for all things science. In my summers at university I worked at the BBC in their Radio Science Unit where I researched new ideas for programmes such as Material World and where I wrote scripts and did radio editing – I was also involved in the recording and production of the BBC World Service Midwinter programme for 3 years running where I met and interviewed celebrities such as Stephen Fry, Michael Palin, Rolf Harris, Ralph Fiennes and James May. When I left university, I went into a sales and administration role with a local essential oils company; after 10 months I registered as a candidate at Inspired Selection and got offered the opportunity to work for them. I joined as a Junior Consultant and have worked my way up to a Senior Consultant role where I am lucky to be able to work on recruiting fantastic candidates for two sectors of publishing that I absolutely love – Science, Technical & Medical and Educational publishing. I love publishing as a sector and I love being able to find new and exciting candidates from interesting backgrounds who love it too to work within it.
Why work with Inspired Selection, and not another company?
Inspired Selection is the market leader in publishing recruitment, it has been around since 1999 and we are celebrating our 15th anniversary this year – for me there was no other choice. When I registered with Inspired Selection as a candidate I was so impressed at their passion for what they do and for the sectors, they were also hugely interested in what I wanted and what was important to me. First impressions are hugely important and theirs was a fantastic one.
What advice can you give to current students who are considering a career in publishing?
Be persistent! It's not going to happen overnight. Do your internships, I know it seems like a long slog but being able to offer a week or two of work experience will really make you stand out and show your commitment to both the working world and to wanting to work in publishing. Finally, talk to people, build your network, the more you know about the industry, the easier you'll find this and you never know, you might bump into someone who is able to give you a job a couple of years down the line.

Article: Charlotte Cole
Photographs: where-is-wallis.wordpress.com (Main); dafilmschool.wordpress.com (Featured).