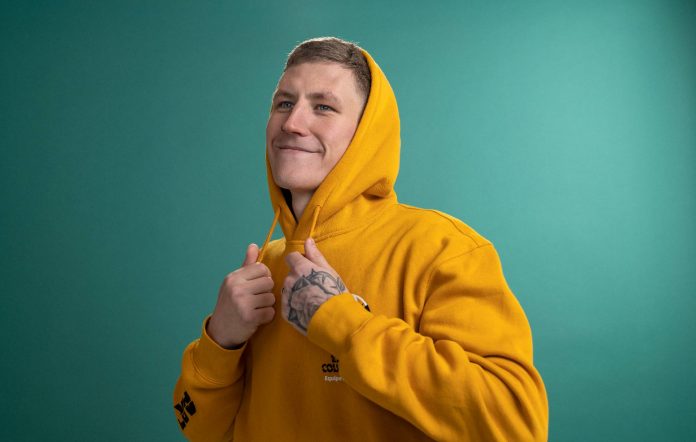 We spoke to Nathan Evans – the viral TikTok star, whose sea shanties have sent waves crashing throughout the global charts. At the time of writing (26th February 2021), Wellerman sits third in the official charts, its fourth successive week in the Top 10, peaking at number 1 in both Germany and the Netherlands and second in land-locked Switzerland.
Where did the idea of sea shanties come from? Have you always been into them or were they suggested to you?
It was actually suggested on TikTok. Someone left a comment underneath one of my videos saying "There's a song called Leave Her Johnny, it's a sea shanty and I think you would be really good at it if you want to try it". So I went away, listened to it, sang it, and the comments underneath were just amazing and it was like "Can you do The Wellerman? Can you do The Drunken Sailor? Can you do The Scotsman?", which led on to me doing that in December.
Brilliant, so it's just snowballed! It seems as well that the whole world is in unchartered territory, a bit like these sailors who used sea shanties for morale. One of the most interesting things I found on Google Trends is that landlocked countries like Austria and Switzerland are searching sea shanties like never before; you peaked second in the Swiss charts!
Yeah, it's mental!
Speaking now about your own music, have you got new music coming?
Yes, there will be new music coming in the next couple of months hopefully. You should hopefully see an album before the end of the year.
And you've announced a tour as well?
Yes so I've got a UK tour on the go, UK and Ireland: Dublin, Manchester, London, and Glasgow. Glasgow has sold out so we've just announced a second date.
Post-lockdown, are they any gigs you'd like to go to?
I'd love to see Dermot Kennedy live. I think that would be absolutely outstanding so yeah I'd love to see him.
And, what was the first ever gig that you went to?
I think if I remember right, the first gig I ever went to was Wiz Khalifa!
What did you think about Saturday Night Live's sea shanty with Regé-Jean Page (Simon from Bridgerton)? And Brian May doing a sea shanty on TikTok?
It's insane! It's surreal.
Well I think what you've done is fantastic, and it's inspired a lot of people.
The world's been taken aback by Nathan Evans; his success is truly hard to fathom. Make sure to check him out!