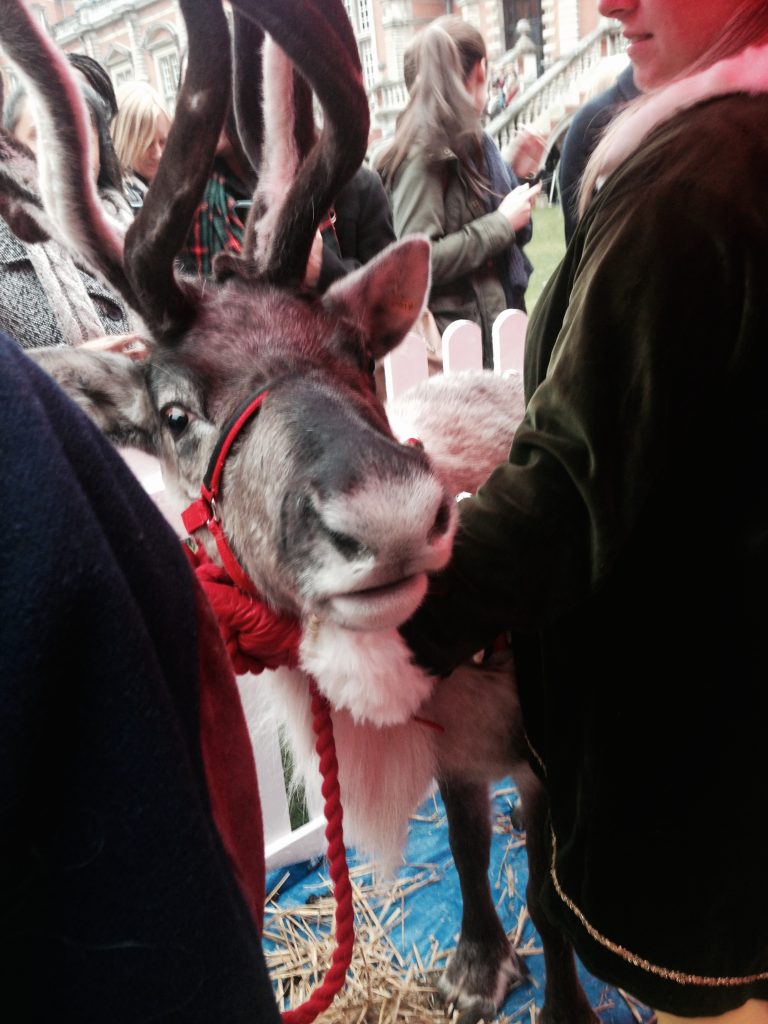 We are now approaching the end of term and for many of you Christmas cannot come fast enough. You are close to completing your first term at Royal Holloway, or perhaps your last ever, autumn term. This is also the longest term of the year and in the midst of it you have been sucked into essay writing, sleepless nights in either Bedford or Founders, endless cups of coffee whilst also trying to participate in as much extra curricular and social events that you can. So the thought of mum's home made ginger bread and Christmas cake washed down with Baileys hot chocolate or cinnamon mulled wine is one that you long for.
But do not underestimate or not participate in the festivities at Royal Holloway. Christmas is a time for friendship, not to mention chocolate, gifts and a fat guy stuck in a chimney. Trust me, after two years of being at the University, you definitely need to unwind and relax around this time of year. Not only for your sanity but to take advantage of the new friends you have made, your existing pals, those special ones that will want to visit and also to experience what campus and the wider area brings to such a festive time of year.
"The First Noel, the Angels did say
Was to certain [poor students in VKs] as they lay
[In VKs where they lay counting their money]
On a cold winter's night [when they should do laundry]"
Here is The Orbital's Christmas culture guide to make sure that everyone joins in the festive cheer… but maybe wait until you get home to attempt Christmas dinner, students' ovens tend to be replaced with the microwave.
Around campus there is plenty on offer.
Get everyone together for a dinner; luckily in my halls I had Chef Gareth. Taking a trip to Tesco one evening we bought vegetables, potatoes, powdered gravy, stuffing mix, cranberry sauce, frozen Yorkshire puddings and a small turkey joint and not forgetting the all important Cava or Prossecco. Keeping to the Tesco value products and split eight ways it really does not cost much. Remember crackers and do a secret Santa with a limit of £5, then everyone has something to open and it is a brilliant send off before you spend a month apart. However, if you are not so blessed with a great cook along the corridor take a leaf, or pine cone, out of the societies book and if you are not already going with your society grab some friends and book a table at any of the pubs around. Popular choices tend to be Foresters or The Crown, which both offer a special Christmas menu.
Don't forget the festivities at the Hub and the all-important Holloway Christmas market, where you will get to meet a real Reindeer. In all fairness I cannot say anymore than that… a REAL Reindeer! This year the Christmas market will be on Monday the 30th November.
Make sure you also get yourself along to one of the Christmas concerts put on by our angelic choirs. Chapel Choir provide a traditional Carol service whilst Gospel and Absolute Harmony have you prancing along to the more frivolous tunes, with a mince pie and glass of wine. Remember however, that there is a strong Religious ethos and the traditional services of advent are recognised at Royal Holloway.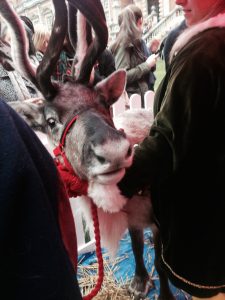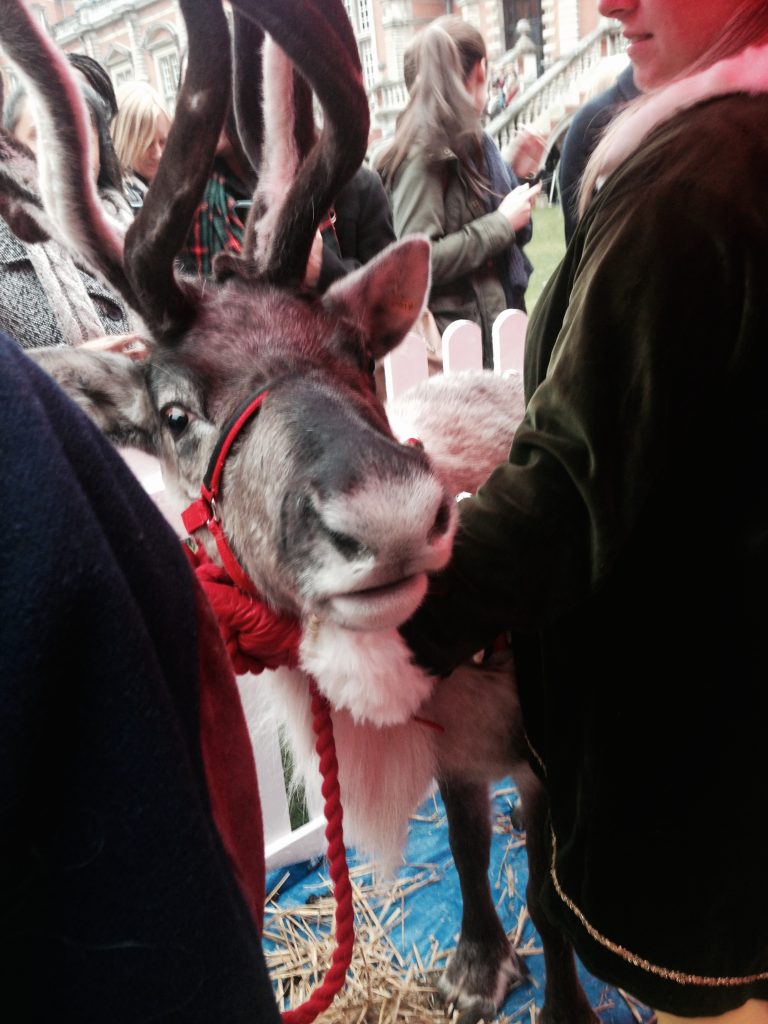 That definitely exhausts what University offers, and if it is becoming stifling then there is always Windsor close by.
Windsor turns on their Christmas lights on Saturday the 21

st November. 

Go shopping in Windsor for gifts or just for yourself.
There is also the theatre in Windsor and this year the Vienna Festival Ballet's production of The Nutcracker will grace the stage from the 10th – 14th November, for a real nostalgic Christmas experience. Or embrace your childhood with a trip to this year's pantomime Cinderella starring Basil Brush 2nd December 2015-10th January 2016.
"When you first took my hand
On [Egham Hill]
You promised me
[fun times mixed with free will]"
However, if you want something a bit more exciting, somewhere with a bit more pizzazz, where else other than London? The capital city brings the capital Christmas. From street markets to Knightsbridge's array of Wonderland Windows there is something for the biggest Grinch in London.
Of course number one is the Hyde Park Winter Wonderland, from the 20th November 2015- 3rd January 2016. Filled with pretzels, frankfurters, mulled wine, sweets and not to mention the extensive winter gifts; crystal, hat, photos, lanterns and jewellery. All of this is topped off with a carousel, a carousel bar, fair ground rides and a beautiful ice skating rink in the centre of the park. There are other markets such as Covent Garden and the Christmas market along Southbank. Go on an evening and walk by the glittering lights along the Thames whilst munching on a candy cane.
Of course there is the Christmas light turn on Oxford Street on the 12th November. The lights all over London are stunning and illuminate the whole city.
Knightsbridge's extensive department stores, in particular Harrods, behold delightful Christmas tales. Harvey Nichols this year have taken a disco theme and it is rumoured that 600 mirrored disco balls have been used in the decoration. So even if it is only window-shopping you do this Christmas, you'd be foolish not to stop by Knightsbridge and indulge in the divine delicacies that the Oligarch and London's elite consume.
"In the [quad] we can build a snowman
And pretend that he is [Paul Layzell]
He'll say are you [studying]
We'll say No Man
But [maybe after the
Christmas winter spell]"
There you have it, The Orbital's guide to a fun filled, festive end of term.