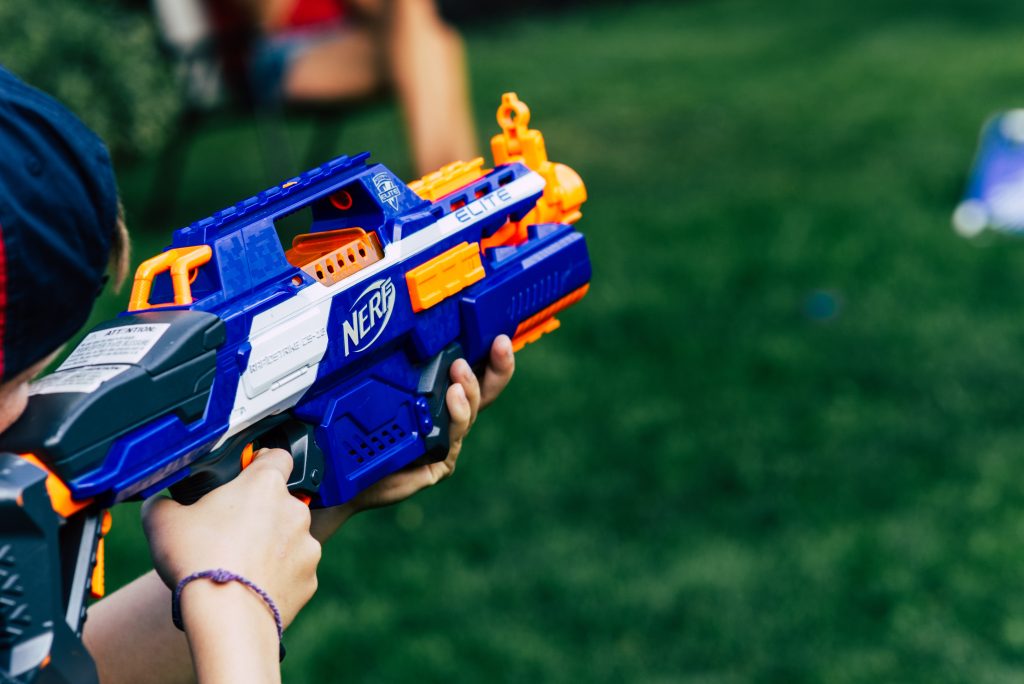 How would you feel if there was a zombie apocalypse on campus? Most would be shocked or terrified, but Aston Young would describe it as 'one of the best experiences at University.' Aston is the president of Royal Holloway's Humans Vs. Zombies (HvZ) society, which hosts an exhilarating 24/7 tag game that takes place across campus, six times a year.
'I found the HvZ whilst going through the list of societies at the uni before my freshers week and immediately threw myself in. I met some of that year's committee at freshers fair, went to the socials and played all of the first games in 2019. I met most of my close friends through HvZ and I'm really grateful for it! Now, two years on, I'm President, and making sure that the society remains as welcoming as it was in my first year so everyone can have the brilliant experience I had.'
In their tenth year of operation, the society is less renowned in the UK, but is massively popular in the US: famed talk-show host Stephen Colbert called them 'one of the biggest threats to America.' Humans Vs. Zombies is a registered organisation that boasts games in every continent apart from Antartica.
Young explains the premise: 'You have humans who have NERF blasters trying to stay alive for a determined period of time, shooting at zombies who are trying to grow their numbers. Our week-long games typically run Thursday to Thursday and are always on- so, unless you're in an academic building or at home, you better be on your guard as play continues even in halls.' The society also holds social events away from the battlefield, such as their infamous Halloween party and Christmas meal.
During the pandemic, the society did not stop–far from it. The society went completely virtual to ensure safety for everyone. 'HvZ stayed a very close knit community throughout the pandemic and this allowed us to stay functional during a time when we couldn't play the game we all loved. We held our games over Discord and then eventually played in Minecraft, which was a huge success. This change in our methods to keep our society alive won us the Innovation in Adversity award at Socs Awards 2021, fully showing off what we can achieve even during a national lockdown.'
HvZ is affiliated with the charity Papyrus, an organisation that aims to prevent suicide and support young people struggling with their mental health. The society has historically supported and fundraised for Papyrus for many years; it is an issue the members feel very strongly about. Donations are made over the course of the year, with special charity events such as a freshers week target shoot-out, where proceeds are donated to the charity.
Mel Crochemore, the Community Welfare Officer, concludes that '[Humans Vs. Zombies] is one of the greatest, most inclusive and lovely communities on campus' and emphasises that 'it is one of the safest spaces at the university, especially for the queer community.' With over 100 members, the society is one of the biggest on campus. This sense of community is ultimately what is most admirable about HvZ. With players ranging from freshers to returning alumni, their welcoming nature is arguably what has led to the society's success even despite the effects of the COVID-19 pandemic. For many, it's the place that most resembles home, and the society only continues to grow during each new academic year.
The next Humans Vs. Zombie game takes place on the 2nd to the 9th of December- you'd better get ready!
To find out more about the society:
https://www.facebook.com/rhulhvz
https://www.instagram.com/rhulhvz/
https://tinyurl.com/discordhvz
To donate to Papyrus:
Ways to Donate – Papyrus UK | Suicide Prevention Charity (papyrus-uk.org)
Sources:
Humans vs. Zombies (humansvszombies.org)
Header image by Kolby Milton on Unsplash
By Amber Brooks