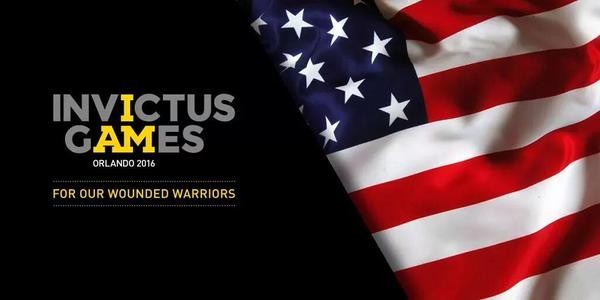 Spearheaded by Prince Harry, The Invictus Games uses sport as a form of rehabilitation for Servicemen and Women who find the transition back to civilian life difficult. Following the first games held in London in 2014, the second instalment was hosted by the USA in Orlando, Florida from May 8th-12th 2016. Over these four days more than 500 competitors from 14 countries took part in Paralympic styled sporting events. As Patron, Prince Harry used the opening ceremony as a platform to speak on the stigma of mental illness for servicemen and women:
"you will see people who, by rights, should have died on the battle field but instead are going for gold on the track or in the pull… I hope you see the bravery of our Invictus champions who have confronted invisible injuries and I hope you are inspired to ask for the help that you need."
The positive reception of the 2014 Invictus Games has sparked a legacy through which The Invictus Games Foundation was created: with a commitment to develop and organise future games. While physical injuries are easily recognised, especially with the Paralympic sporting platform, The Invictus Games draws focus on invisible wounds. For many Servicemen and Women these mental injuries include issues of anxiety, PTSD and depression to a crippling degree. However, mental illness is not restricted to the competitors; it is a misunderstood issue for many who find it difficult to seek the help they may need. With sporting events including wheelchair basketball, sitting volleyball and indoor rowing, The Invictus Games prove that sporting is an empowering activity that can lead to positive change. It can be a therapeutic distraction when stress, anxiety or depression become overwhelming; on a competitive platform the games send a message that any wound and any fear can be defeated . Coming from the Latin word for "Inconquerable", The Invictus Games not only generate a better understanding of mental illness for Servicemen and Women, it signals hope for anyone suffering from invisible wounds and proves that we are all masters of ourselves.