Living Your Dark Academic Dreams at RHUL
by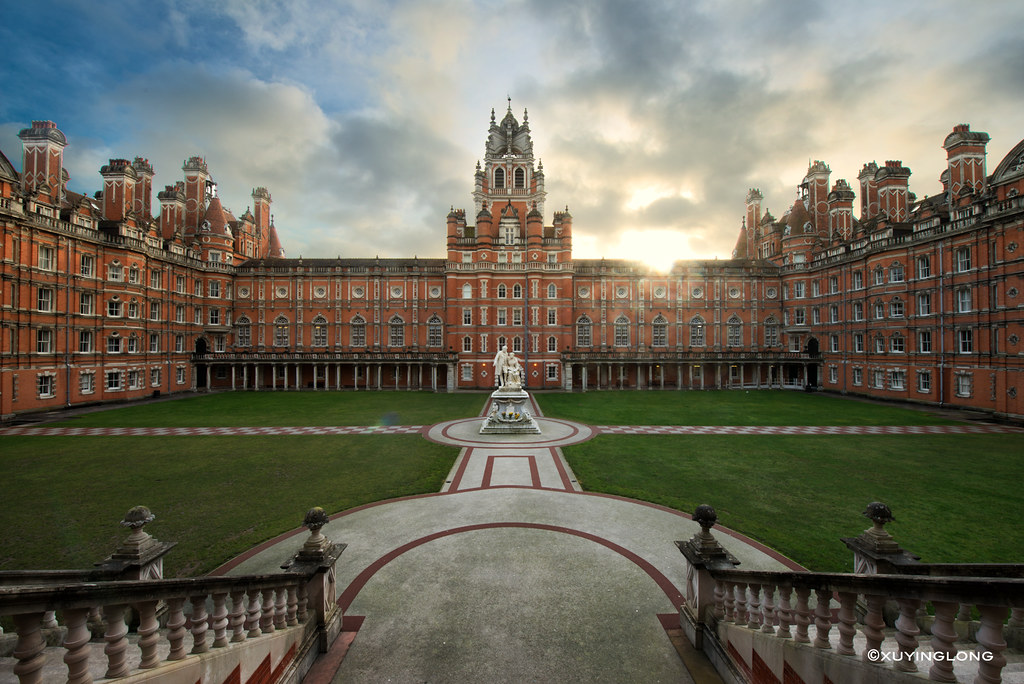 Simran gives some book recommendations for dark academics.
Simran Grewal
If a large chunk of the reason you chose to attend Royal Holloway was due to seeing Founder's Building in person, I'm sure you understand what I mean when I say that the Dark Academic in me yearned to study here. However, if you have no idea what a 'dark academic' is, here is the definition: heavily popularised by the app Tiktok, the 'dark academic' aesthetic revolves around higher education, the Romantic era, classical study, and of course neo-gothic architecture.
Here I have some recommendations for some books that should be next on your dark academic reading list instead of doing your assigned reading that's due tomorrow!
The Secret History – Donna Tartt
Perhaps the gateway novel into the world of academia, I would best describe The Secret History as the Dead Poet's Society meets The Riot Club. I have to admit I wasn't expecting it to be as dark as it was, but the charisma and eccentricities of the characters kept me hooked throughout.
The Picture of Dorian Grey – Oscar Wilde
Call me pretentious all you like, but The Picture of Dorian Grey is one of my most cherished dark academic reads of all time. The story of Dorian Grey's descent into hedonism and moral destruction is truly a sight to behold- like a trainwreck, you just can't look away.
But it does make me wonder if I too would sell my soul for eternal youth and good looks at the cost of my humanity and moral compass. At this point I'd sell my soul to be able to hold someone's hand in these pandemic-ridden times so it's actually quite hard to say.
The Picture of Dorian Grey is everything that a Dark Academic aesthete longs for in a book- reading it in the South Quad Reading Room wearing a killer outfit where everyone can stare at you while you do so? Oscar Wilde would be proud.
If We Were Villains – M. L. Rio
A group of young thespians become the real-life Shakespearean characters that they study when a member of their department is found dead.
The book begins in the present with the protagonist Oliver Marks being met by the retiring detective who put him in prison for the crime ten years ago- except that the detective in question comes looking for the true answers of what happened so long ago.
The world of If We Were Villains is filled with secrets, parties, drugs and this underlying buzz of chaos that a murder mystery needs to be addictive and as thrilling as this was. If you like hidden twists in your dark academic murder mystery, then this is the hot ticket for you!
The Raven Cycle Series – Maggie Stiefvater
In comparison to my other recommendations, this series does fall into the fantasy genre and yet The Raven Cycle series is darkly academic in the sense that it sends you on a journey to explore the more magical realism aspect of our lives. There is a strong appreciation for nature, dreams, Classical studies and Tarot- as well as a fair bit of Welsh mythology sprinkled along the way.