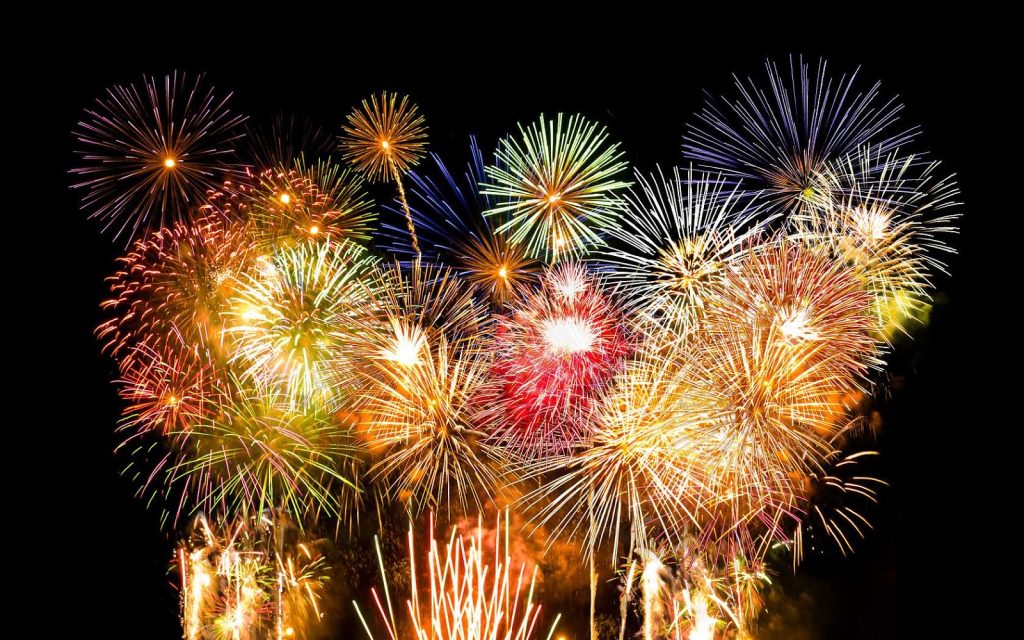 The ice smashes as feet step onto it,
Mouths expel air- cold, light and visible.
Her scarf isn't enough, her teeth begin to grit,
Winters as cold as this only seemed mythical.
She walks carefully, conscious of her steps,
the same people surround her, nothing was changing.
Avoiding falling proved to be complex,
She shivered as the darkness was anticipating, waiting.
She closed her eyes as she reached her vehicle,
A smile crept onto her face as she reminisced.
Promises she made to ensure that this year was meaningful,
Resolutions that now ceased to exist.
Her thoughts were interrupted by the explosion of light,
Colour and beautiful fireworks filled the dark sky.
The year had finally ended as it struck midnight,
That's when he finally caught her eye.
His hair blew violently in the bitter wind,
He smiled beautifully and her confidence grew.
He walked towards her as the sparklers dimmed,
And finally the new year felt new.