Power in Politics: AOC and the Future
by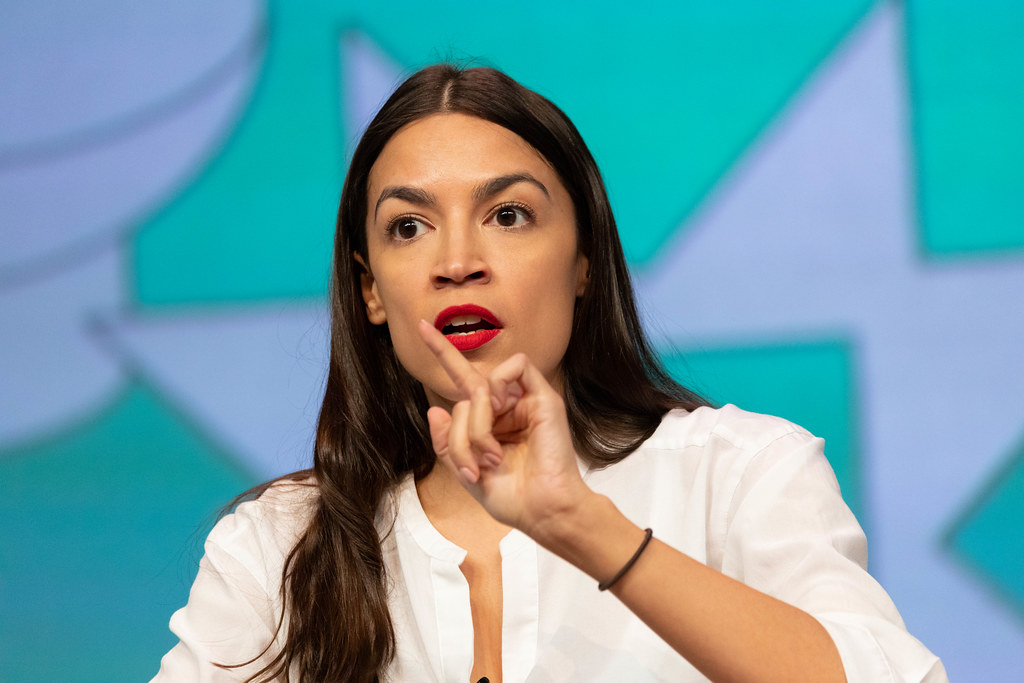 Finn writes about American political Alexandria Ocasio-Cortez.
Finn Murphy, Deputy Comment Editor
Alexandria Ocasio-Cortez (a.k.a. AOC) is an American politician from New York City who has worked her way up from bartending and waitressing to the U.S. House of Representatives. She has altered the landscape of American politics and inspired millions of young Americans. If you don't know who she is, you've likely been living under a rock…she is a beacon of hope for the future of politics, not only in America, but across the world.
Her approach to the political system paints her as a normal human. With 9.5 million followers on Twitter and 7.5 million on her personal Instagram account, AOC fits the demographic of the voters that the Democratic party are attempting to attract. Despite trying to reduce her social media use and condemning it as a "public health risk", her campaign thrives off of her candid and intimate approach. Recently, she live-streamed herself playing the online game, 'Among Us', on Twitch. This engaged a live audience of around 439,000 viewers; approximately 5.2 million viewers watching overall. The game focuses on working as a team to vote out an imposter, potentially taking a dig at her Republican opponents, but more importantly, encouraging the act of voting to fight your cause. Interestingly, her joint live stream with Ilhan Omar and many famous streamers/YouTube stars actually urged viewers to make a plan to vote, rather than encourage people to register to vote as it was produced after the registration cut off.
The Congresswoman's outreach also extends further than just those who can vote, as her established online presence invites young people not yet old enough to vote to take an active interest in politics. There is an authenticity in her approach to politics, which many so-called 'life-long' politicians fail to capture. Her normality gave her an air of calmness in the craziness of the lead-up to the 2020 election.
On top of this, she is also one of the central personalities in the 2019 Netflix documentary, 'Knock Down the House'. The film focuses itself on the lives of 4 women trying to challenge members of Congress in their states and make history in the midterm elections of 2018. The celebratory ending of AOC's campaign juxtaposes with those that lost their elections and gives an insight into the importance of voting.
AOC engages with the real world. Some may disagree with this style of political campaigning, but in reality, AOC is playing to her strengths and what people love about her. Something that has annoyed countless politicians and celebrities, including Piers Morgan, is her past before politics as a waitress and bartender, that many of her supporters relate to. She captures the everyday in many of her online posts. Vanity Fair recently interviewed AOC for 'Everything Alexandria Ocasio-Cortez Does in a Day', with AOC stating: "I do get nervous when I post [online]", suggesting that she is just like any other person. The future of politics relies on connection with younger generations. AOC encapsulates this and politicians across the globe should look to her for advice. Whether they will, is another question.