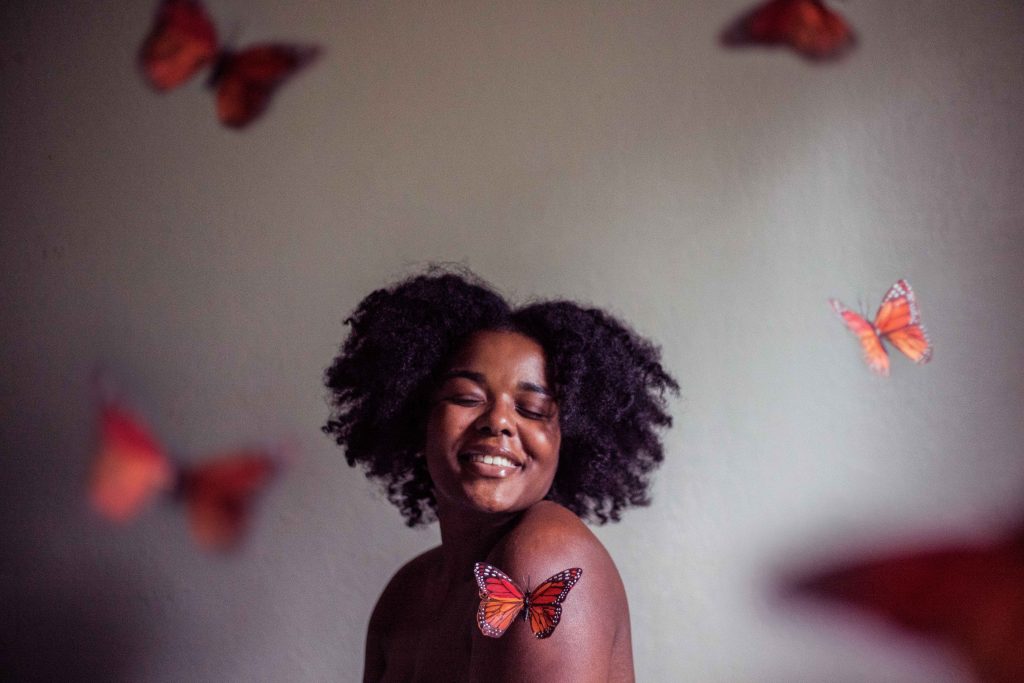 Emily Downie
Racial injustice has always been extremely prevalent in the UK. However, it has not been brought to the attention of many simply because of a lack of education surrounding the injustice. Following George Floyd's passing, there has been a large increase in promotion of diversity and discussion of racism by young people throughout the UK across all social media platforms. There are many ways to support the Black Lives Matter movement, including educating yourself and others on racial injustice within the country and abroad, donating to charities and anti-racism organisations, protesting, and supporting small black-owned businesses. This article centers around the latter, and I have compiled a short list of black-owned businesses which you can check out and support.
Hair and Beauty
Boucléme
This company was founded by Michele Scott-Lynch in the UK. Michele's story began back in her youth, when she tried everything she could to change her natural hair, straightening it daily and causing great damage to it. It was not until her 30s that Michele began to appreciate the true beauty and power behind the curls she had been born with. When she had her own children, she was determined that both her little girls, as well as all young black girls across the UK, would not grow up feeling the same way towards their hair as she had every day.
This company has a strong focus on working with the environment rather than against it, using natural ingredients that moisturise and condition curls over time, and all their products are delivered in eco-friendly packaging!
A Complexion Company
This brand was founded with the intentions of providing beauty solutions for black women living both within the diaspora and across Africa. They are inspired by African-native holistic practices which have been passed down over generations, and all products are free of those nasty, artificial products that are damaging to curls. All products are plant-based, and the company has a strict policy of not testing on animals.
https://www.acomplexioncompany.com
RadSwan
Launched only this year in the summer, RadSwan is a black-owned business founded by blogger-turned-entreprenuer Freddie (Frédérique) Harrel. Freddie raised £1.5 billion to launch the start-up of her company with input from all-female investors.
RadSwan's goal is to provide a vast range of premium synthetic hair extensions and wigs. Freddie believes women should be able to simply clip in their hair without spending hours in a salon, where their hair is treated by members of staff who may not know how to treat curls and afro hair appropriately, which can result in damage to the hair.
LIHA Beauty
LIHA is a skincare brand based in Hackney and Cheltenham, with a goal to provide organic, vegan skincare that is created from the heart of natural African roots with a mix of a quintessentially British attitude. Liha and Abi, the founders of this company, took inspiration for this line from the Nigerian tradition of young women learning how to make oils, soaps and lotions from natural ingredients, which includes tree bark and plants. Liha's mother is an aromatherapist, so Liha and Abi combined these two disciplines to produce their very own skincare line.
Fashion
Yard + Parish
Founded by Alesha Bailey and Samantha Newell, these two women were inspired by their love of their Caribbean culture and heritage, and wanted to be able to share stories of the global diaspora and African culture. At Yard + Parish they wanted to create a space where the colour of your skin is celebrated, and to uplift communities with their inclusiveness. Their focus is to produce high quality, eco-friendly products that are more accessible to the global black community. Their company sells primarily fashion, beauty and lifestyle products.
All ingredients in their beauty products are natural, vegan friendly and production is all eco-friendly, handmade and cruelty free!
Nubian Skin
Ade Hassan founded this company due to the frustration she and many black women felt when trying to locate nude clothing that complimented their skin tone. With most of the fashion industry catering only to lighter skin tones, Ade decided to launch Nubian Skin to provide a solution for black women. Nubian Skin sells a vast range of hosiery and lingerie, all designed to compliment and celebrate black skin tones. Ade's company has taken off, with her featuring in many major fashion magazines, and providing the wardrobes for productions on Broadway and the West End. Ade has even had her own TedX talk, which centers around how to reach your goals and achieve success when launching your own company.
https://www.nubianskin.com/pages/showroom
Duro Olowu
Duro Olowu is a London-based fashion designer who has dressed high-profile celebrities from Solange to Michelle Obama. For his Spring 2021 collection, Olowu is focusing on the work of Emma Amos, the late African-American painter who was a radical feminist and fought to challenge racial stereotypes both in the US and globally. Amos used her artwork to express and promote her activist work on gender and racial inequality, and Olowu has channelled her poetic expression of colour and pattern through his fashion line to pay tribute to her life and work of fighting for equality.