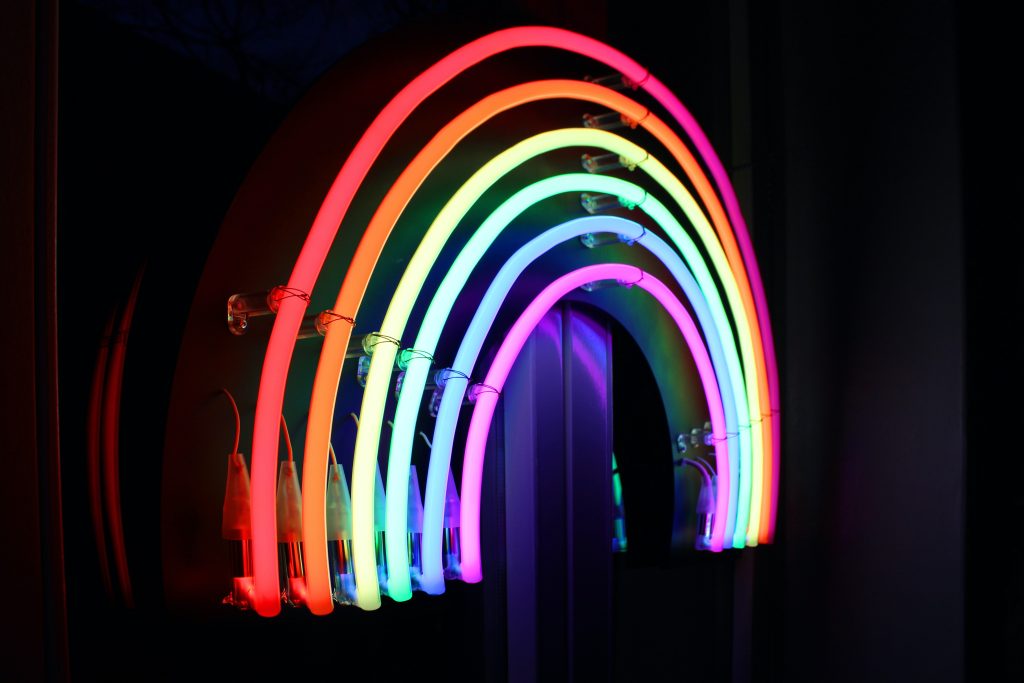 It's A Sin
Where to watch: All 4: Channel 4's free on demand service.
About: Russell T Davies' new drama focuses on the lives of a queer group of people in 1980s London, navigating the HIV/AIDS crisis. This heart-breaking and raw series depicts the way this crisis took over the lives of everyone in the queer community. It explores the ignorance and homophobia with which the public treated this disease in a truly tragic way.
Pose
Where to watch: Netflix
About: Another show set in the 80s, this time in the world of ballroom in New York. The series dives into the glamorous (and not so glamorous) lives of queer people living in the Big Apple. The show features the largest cast of trans actors in television history, adding another to the reasons to watch this revolutionary revisit of queer culture.
Sense 8
Where to watch: Netflix
About: A sci-fi show about a group of people connected to each other psychically. It joins people of all genders and sexualities, allowing them to momentarily inhabit each other's bodies. This merging of beings allows them all to experience different genders and sexual orientations in a way that transcends any heteronormative existence and doesn't adhere to any conventional rules of gender and sexuality.
She-Ra
Where to watch: Netflix
About: This animated series began in 1985, but a newly rebooted season has LQBTQ+ fans falling in love. The fantasy-adventure follows She-Ra, a princess, on the way to find her true destiny. The world in which it is set is casually LGBTQ+ inclusive, where the princesses are just as likely to marry each other than they are to have boyfriends. On this planet, heteronormativity doesn't exist, and queer people just get to exist as they want.
Crashing
Where to watch: All 4
About: Another Phoebe Waller-Bridge series that has not received anywhere near the same acclaim as Fleabag and Killing Eve. A British dramedy that follows the lives of six young adults living in a disused hospital. It received universal acclaim for its portrayal of a queer South-Asian character, Fred, who enters into a relationship with Sam, a sex-obsessed male in their group.
Wynonna Earp
Where to watch: Netflix
About: This supernatural western thriller series is based on a comic book of the same name. The show is a mashup of genres – horror, science-fiction and western – and follows Wynonna through the many demon-fights she encounters. The showrunner of the series, Emily Andras, even promised fans that the queer female characters wouldn't be killed off! (What a win!) So get ready to watch a queer relationship blossom, without having to worry if they will survive each episode.
I May Destroy You
Where to watch: BBC iPlayer
About: This series, written by the incredibly talented Michaela Coel, follows a young black girl, Arabella, as she struggles through an assault that she experiences in the first episode. Arabella's story is mirrored by her close friend Kwame who is a gay man, attacked in a similar way. Kwame's character, and his queerness is explored in depth throughout the show and the plot also shows the way his assault is viewed compared to Arabella's.
Tales of the City
Where to watch: Netflix
About: This miniseries is inspired by Armistead Maupin's novels of the same name. They are set in San Francisco, where a cacophony of queer characters live, under the fairy godmother Anna Madrigal's roof. The series follows the characters as they navigate their sexuality in the wild and wonderful city that is San Francisco, home to one of the largest LGBTQ+ communities in the world.
Work in Progress
Where to watch: Amazon Prime, Hulu
About: A self-identified fat, queer, and gender non-conforming person unexpectedly falls for a trans man who is 20 years younger than them. Their relationship is at the heart of this comedy and it enables audiences to see how a queer relationship doesn't have to be a big deal. The show tackles palatable queer depictions head on in a hilarious and wonderful way.
Sex Education
Where to watch: Netflix
About: I'm sure you've probably heard about or watched this show by now; it had so much media attention and was loved by fans. The second season of this series has so many of the main characters exhibiting queer behaviours in some way or other. The series also depicts male bisexuality, shown in the character of Adam, which isn't something we often see normalised or even discussed on television.