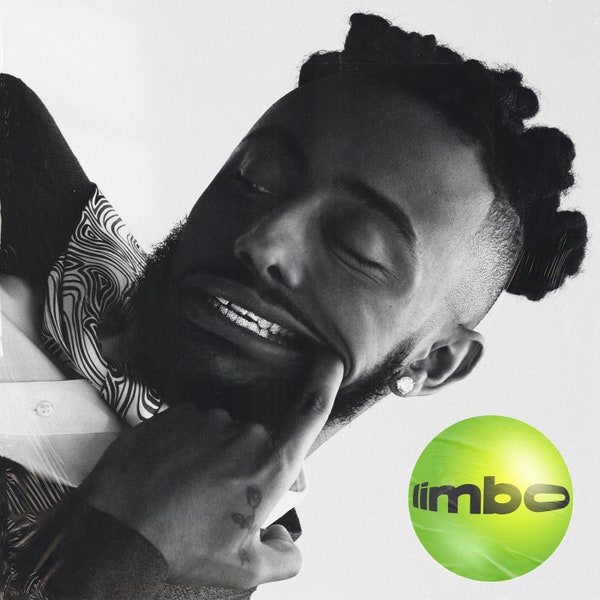 Aminé's second studio album sees the rapper define his sound following his 2017 debut Good For You. With Limbo he develops his lyricism from a primarily immature, albeit enjoyable and entertaining, style to a more poignant and topical approach, whilst still bringing with it Aminé's quick wit. Written during the first half of 2020, the lyrics are partially inspired by the Black Lives Matter movement, the deaths of George Floyd, Breonna Taylor, and other black Americans killed by American police, with Aminé delaying media for the album so that he could join the BLM protests spanning across America. Kobe Bryant also features heavily as a source of inspiration for the album with Aminé saying in Woodlawn that he was like a dad to him. This culmination of a father figure dying and a powerful movement that Aminé is both affected by and invested in has resulted in Aminé's best project to date, lyrically and sonically.
These factors result in Limbo acting as Aminé's coming of age album; in the interlude Kobe, Aminé talks about 'how a lot of [his] innocence in […] being a young person died with Kobe'. This, combined with the hard hitting opening lines of the album being 'When your skin darker, shit gets harder', sets the lyrical tone of the album as a much more mature and thought out subject matter compared to his previous projects.
Aminé utilizes features more heavily and far more effectively in this album. Through his features, Aminé wears his influences on his sleeve, bringing in fellow West Coast rapper Vince Staples who has often been compared to Aminé with both artists having similar styles. He also includes multiple artists from Atlanta including JID, Young Thug, and Summer Walker. This results in Limbo having strong Outkast vibes, something Aminé undoubtedly curated as he has spoken about being influenced by them in the past, which is also shown through his lyrical delivery being akin to that of 3 Stacks. As well as production from Injury Reserve throughout and their vocals on Fetus, slowthai's feature in Pressure In My Palms brings heavy jazz and grime influences for the first time in Aminé's short career; something that would be interesting to see Aminé explore further in the future. The continued work with Pasqué, who produced many of Aminé's hits, most notably Caroline, and the exploration of sound and genres results in Limbo managing to sound both refreshing and familiar at the same time.
A final prevalent influence on the album is Kanye West, who Aminé references multiple times throughout. The influence begins with the heavy use of soul sampling on the opening track Burden and becomes more and more apparent as the album progresses. Featuring R&B legend Charlie Wilson, a collaborator of Kanye, continues this influence, until Aminé directly references Kanye's beef with Taylor Swift, and the Late Registration track We Major on Pressure In My Palms. Seeing Aminé dive into these influences from the early-to-mid 2000s further enforces the themes he talks about on Limbo, with influences coming from music he would have listened to in his early teens that often tackled similar themes of racial discrimination and police violence.
The combination of developed themes, lyricism, and influences show Amine beginning to emerge as the artist that he showed he had the capacity to become in previous projects. Whilst Limbo falls down in its overall cohesiveness in not having themes that penetrate through the entire album, it is, at its base, an album exploring Aminé's own life and the changes that have occurred in it over the last two years since his 2018 release of mixtape ONEPOINTFIVE. The stylistic and artistic progress that has occurred since what was a disappointing mixtape has led to Aminé's best release to date, surpassing his debut Good For You in spades.
Rupert Gibson