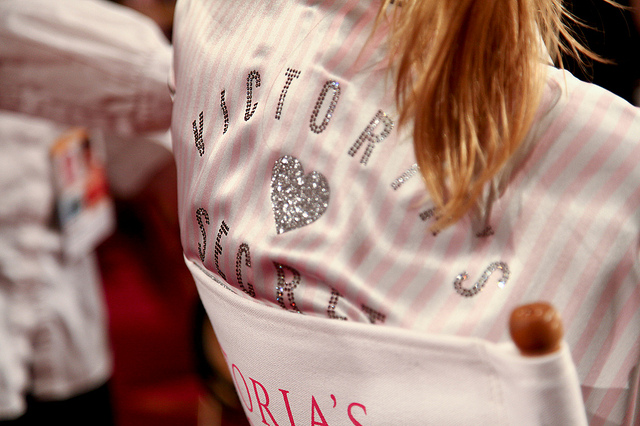 Hefina Everard discusses the tabloid's persisent body shaming of the Victoria's Secret Angels
From New York City to Paris, the Victoria's Secret Angels descend onto the runway for the annual Fashion Show on November 30th; the musicians performing with the angels in the City of Light are Bruno Mars, Lady Gaga and last year's performer, The Weeknd. This year's squad includes the likes of Adriana Lima, Alessandra Ambrosio, Lily Aldridge, Kendall Jenner, Gigi Hadid and newcomer Bella Hadid- all of which are busily in preparation to showcase the newest collection.
Controversially, former model Cara Delevingne has been recently shamed by tabloid newspaper 'The Sun' over her body image. Cara walked both the 2012 and 2013 shows but was surprisingly absent in the 2014 show despite winning Model of the Year; however, as later explained in a published letter, she was absent due to filming commitments in North Carolina. But, in true style, 'The Sun' made up their own story, claiming that she had been turned away from the castings for looking 'bloated'; both Cara and Edward Razek (the company's executive producer) fought the article, which resulted in Victoria's Secret inviting the model back to the 2016 runway.
Modelling has always been under fire for promoting a 'skinny' and 'toned' image for girls, however 'The Sun's' article proves that even slender girls get criticised too. It's sad that in such a complex society, no size is free from prejudice; promoting the "perfect" figure should not be allowed. In the present day, with significant events occurring and laws being passed to show diversity and equality, we shouldn't allow body shaming to take place. Everything we do should not be based on public approval, we should do it for ourselves; if we want to comfort eat we DO it, we wear clothes that WE want to wear, we do exercise for OURSELVES not for someone else, WE dictate our own body image.
There is too much expectation and pressure on men and women regarding their appearances in today's society, with research showing a strong link between negative body image in relation to eating disorders, anxiety and depression. It's not an issue that can be taken lightly, it's our generations job to encourage change. Whatever body size, whatever gender, it's important to accept everyone as their own individual and put a stop to body shaming.
Watch the magic take place in Paris on December 5th 2016
Photo credit: The Spicy Stiletto- Serena Goh, Flickr