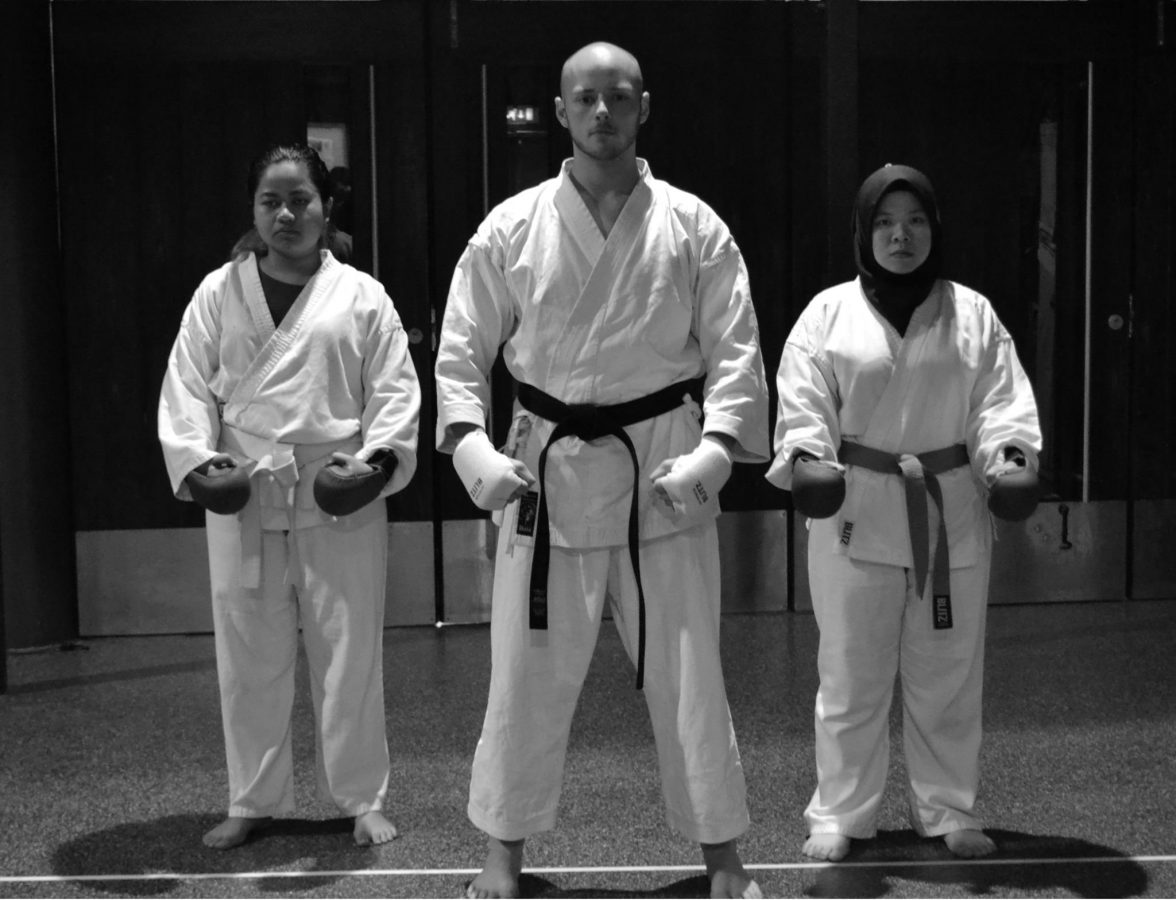 On the 8th of February, the Royal Holloway Karate, Judo and Ninjutsu ran Royal Holloway's first free self-defence lesson. I arrived in the SU to discover a large group of 50 or so students already waiting. Before the class started, I asked some students why they had chosen to come. Most people replied that they had come because self-defence was a useful skill, that it would make them feel more secure. On being asked if they felt safe on campus, there was a unanimous agreement that the campus was very safe. A lot of the students there had little to no prior experience in self-defence, though a few people came with some previous martial arts experience under their belt.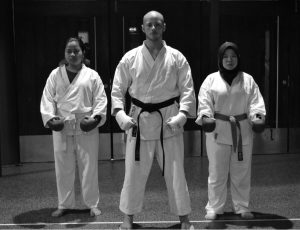 Once everyone had entered the class, the martial arts groups formed us in a loose circle and the instructor, President Sam Nichols, proceeded to show off some helpful moves in case an attacker grabbed us. After that, we split into pairs and practised those moves on each other. The whole session was a fun back and forth of demonstration and practice, with the instructors making sure we knew what we were doing. The students didn't go easy on the would-be attackers, and I was down on the floor a few times. Though it was fun to pretend to punch someone in the groin, Sam continuously reiterated that some of the moves we were performing "were not nice things", and that "they were really horrible, but they will save [us]".
In between demonstrations, I spoke to the people around me to get their reaction to self-defence. One girl stated that she had thought Englefield Green was a safe place until hearing accounts of women being assaulted last year. "It makes you realise it can happened to anyone", she said, "I know campus is safe, but these things make you doubt it". One quick look around the room proved that the women of Royal Holloway felt more need to have a self-defence class, with only 4 men to around 50 women present. On asking a couple of the men why they had showed up, they replied with "I had a free hour" and "my girlfriend made me". One man said that it "wasn't really masculine to show up to a self-defence class". For whichever reason the women outnumbered the men, they really seemed to benefit from the hour of training. Everyone I asked agreed that they felt safe and more confident after having been shown a few simple moves, and most wanted to come back for the following session.
After the students had left, I asked Sam Nichols why he had decided to run the lesson, he replied: "I love martial arts but there have never been any free self-defence classes, as far as I am aware. I don't want there to be a wall between the students and their safety. I hope it gets renewed for next term so we can run more sessions." When asked about the apparent lack of men, he stated: "Women are more likely to be attacked, they have a greater fear of it, but this class is not isolated to women. There is a world of fear out there and I prefer people to have the ability and confidence to defend themselves. It's not seen as the most masculine activity, but I want to dispel that myth, and I encourage anyone to show up if they want to feel safer." I inquired as to whether Sam thought the first session had been a success, he replied "Yes, it's absolutely amazing. People realised it was relevant and useful, and they can walk around more confident and it helps them feel safe."
Hopefully Royal Holloway will continue a tradition of free self-defence lessons, as they were helpful, informative, fun and reassuring. If you ever want or need self-defence tips, no matter if you are a man or woman, then I highly recommend seeking out Martial Arts clubs as they are a great group of students who are eager to share their ability to anyone wanting to feel safer or more confident throughout their lives.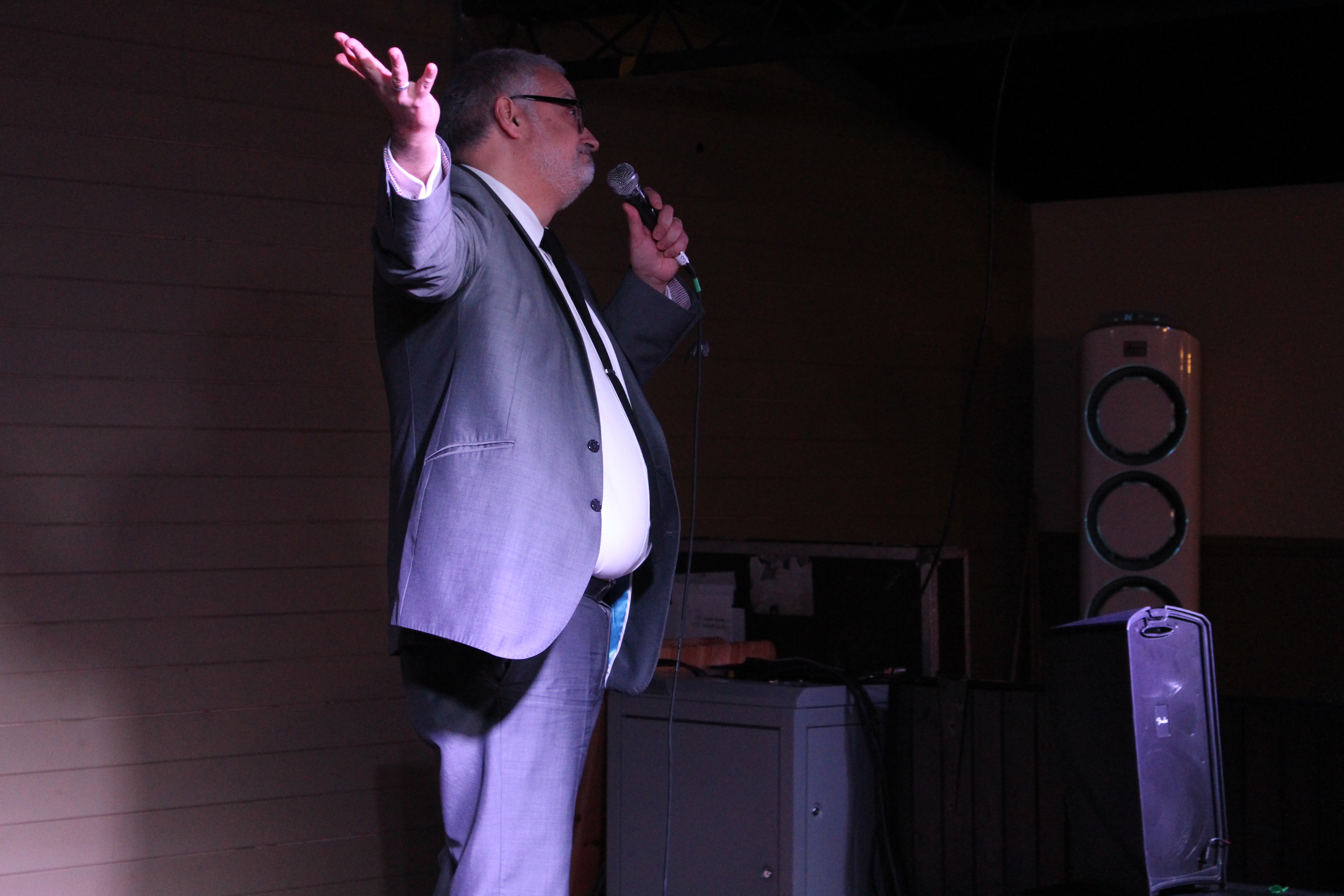 by
Royal Holloway's Comedy Society is popular for one reason: everyone wants to laugh. There are around 20 regular members of the society as well as many others that attend and perform at specific events, making the eventual number of participants in the Comedy Society uncertain but high. The Santa Isn't Real event on the 7th […]