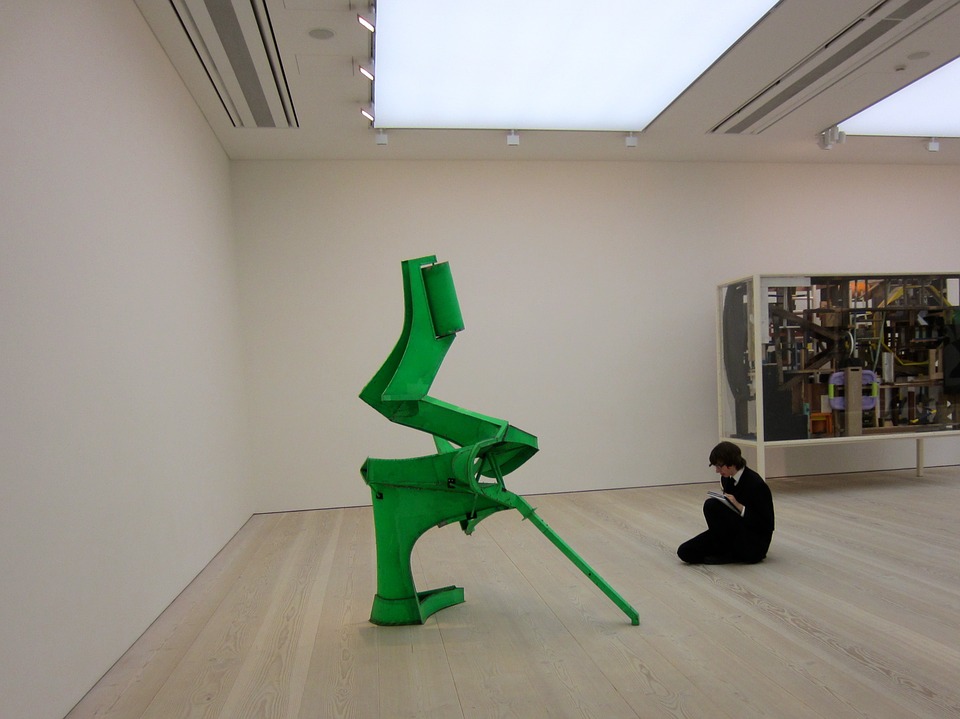 Joanne Archer investigates the prohibition of sketching in art galleries.
Upon visiting an art gallery or museum, you would not be surprised to come across a 'no photography' sign, a widely accepted, but not always followed, symbol of a flashing camera that indicates guests might just be shot at if they dare so much as look in their bags for the snapping creature. A slightly unexpected uprising in the world of the arts however, is the ban on sketching in temporary exhibitions such as the V&A's 'Undressed: A Brief History of Underwear'.
Most would assume that the reason that galleries ban photography is due to issues with work being reproduced. Sketching is defined as 'a rough or unfinished drawing or painting, often made to assist in making a more finished picture'. It is virtually impossible to reproduce a piece of work to the same effect as you may gain from taking a picture. The V&A museum of art and design has created a section on its website dedicated to 'Guidelines for using the gallery', highlighting a long running battle between galleries and guests. The first subtitle, surprisingly placed above photography, targets sketching and states that:
"Only graphite and coloured pencils are allowed for drawing in the galleries. Spray paints, adhesives, fixatives and other wet materials are prohibited as they may contain substances harmful to our collections and other visitors. Sketching is permitted throughout most of the Museum, except in some temporary exhibition spaces due to loan restrictions."
Rules like these often tickle me. I'm wondering what exactly someone must have been doing with spray paint for it to get a mention here. The tools used to create such sketches may damage the works, fair enough, but surely spray paints and fixatives would be confiscated at the door? From this vague comment about 'loan restrictions' being the primary factor for prohibitions on sketching, it seems that it's not the art galleries choice to have the works on restriction, but rather the owner of the piece itself. The Tate, for example, states in its loans procedures that 'works of art on loan from Tate may not be filmed, photographed, video recorded or televised without the prior permission of the Tate'. The ban is also a commercial matter. As the Guardian's Oliver Wainwright notes, a student stopping to sketch an exhibit will slow down the 'conveyor belt of visitors'. The V&A are either concerned for the public's safety in overcrowded temporary exhibits or, most likely, checking up on their cash flow.
Last year, whilst on a visit to the Musée d'Orsay in Paris, I was viewing paintings in the Pierre Bonnard exhibition. For some unknown reason, perhaps due to these so-called 'loan restrictions', a select few of the paintings were marked with the 'no photography' symbol whilst the rest of the collection was unprotected. When I stumbled across my favourite work of Bonnard's and decided to take a quick snap, I was met by the hostile security guard who quickly brought the symbol to my attention. Meanwhile, the galleries permanent exhibition of Vincent Van Gogh was so unprotected that I could take close up photos of his painterly style. I could probably have licked the painting should the moment have taken me.
Whether this new tactic is a commercial matter, one to protect the safety of guests, to preserve works of art or a dispute of loans, it is certainly a shambles. The no-sketching policy has been met with resistance as artists created clay models in the V&A's Botticelli exhibit, protesting for their creative freedoms. For the elusive world of art, where one might only develop and be inspired through the act of copying and reproducing, the ban on sketching just doesn't fit. Next thing we know we won't be allowed to look at art for fear of breaching exclusivity.