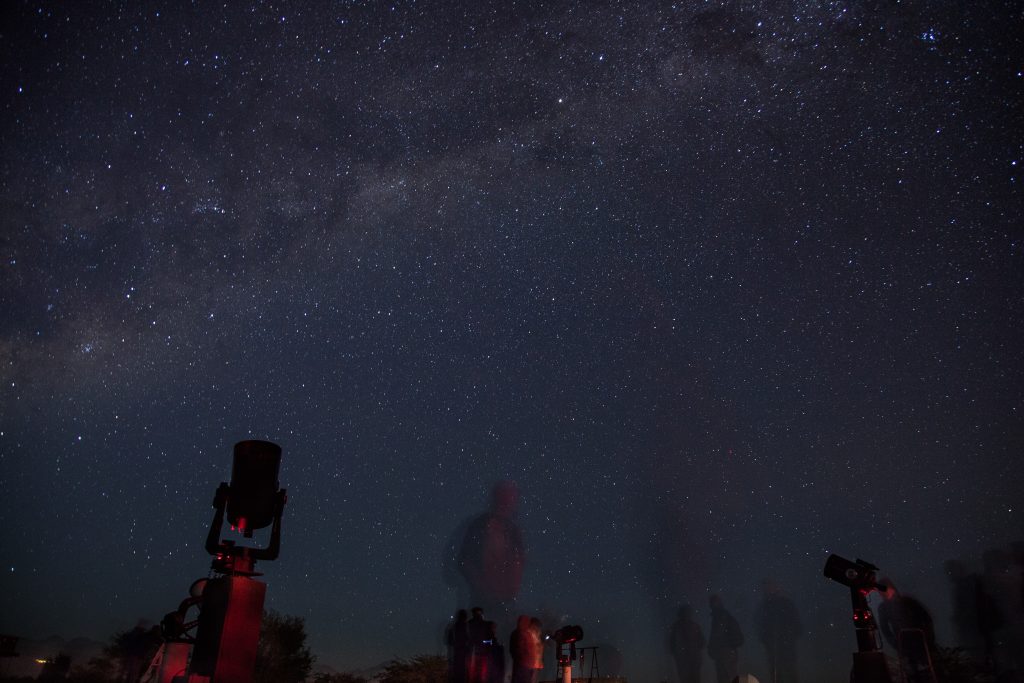 The vast majority of us have looked up at the night sky before and admired the twinkling stars above or maybe noticed that the moon is looking particularly bright today. You may have taken a picture with a smart phone, a digital camera or been fortunate enough to have access to a telescope to have a closer look at what lies beyond our planet. But there is so much more to astronomy than pretty desktop backgrounds and astrological maps.
I was kindly invited to the latest evening lecture hosted by the Department of Physics here at Royal Holloway where Professor Stewart Boogert demonstrated how much we can learn from the celestial bodies around us. To coincide with British Science Week and the return of BBC Stargazing Live, the talk explained how even a simple image of an object can tell you a huge amount. Professor Boogert urged everybody to see images as data and to look beyond what you can see superficially. The underlying information that picture provides could tell us, for example, how bright an object is, how far away it is from Earth or even what chemical elements are present in its atmosphere just from its colour.
He also reiterated that the equipment used by amateurs in their back gardens is not a world away from the telescopes used by researchers and more professional astronomers. Whilst a magnificent feat of engineering, the aptly-named 'Very Large Telescope' in Chile relies on the same fundamental mechanisms and parts to observe the night sky as the smaller equipment set up on a clear night by amateurs and 'star party' attendees. Nowadays, even most digital cameras (paired with a long lens) take perfectly good pictures to allow a closer look at a far away object.
There's even free software you can download, like 'Aladin', that allows you to play around with images you input yourself or those in the existing database, so you can see what information you can collect from a simple photograph yourself. Astronomy as a hobby doesn't have to be really expensive and the "journey from amateur to (more) professional" is not as big a jump as you might think, or at least the instruments used are not light-years apart.
Thank you to Anna Christodoulou (the SEPnet Outreach Officer in the department) for inviting me to this fascinating lecture. The next (free!) event is titled "Nobel Prize 2016: the rise of topology or what's in a quantum vortex" and will take place in Founder's Building Auditorium at 6:30pm on 27th April.
For more information:
Visit: https://www.royalholloway.ac.uk/physics/outreach/eveninglectures/nextlecture.aspx
Follow: @RHULPhysics on Twitter