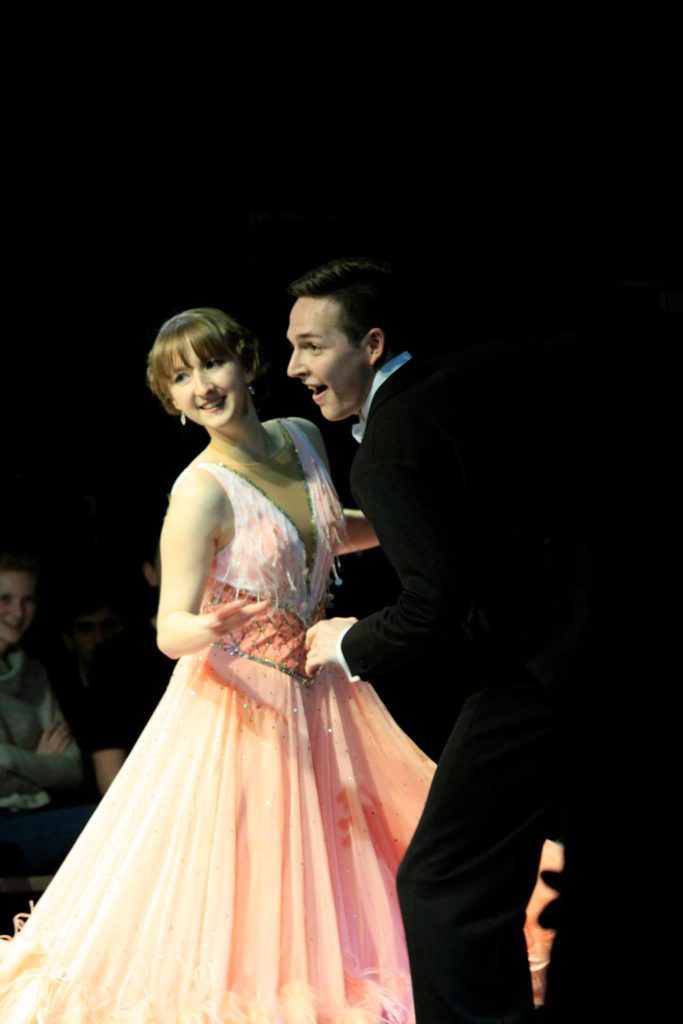 On 4th December, the Student Union was host to Royal Holloway's own attempt at Strictly Come Dancing in a marvelously mind-blowing display of a plethora of dances.
With professionals and celebrities invited onto this highly coveted show, the weeks of preparation that these couples endured was clearly evident for all to see. I would say any couple could have won, but here is what happened on the night.
I walked into this event having never attended it in the past and before the dancing began, it was good to have a few words with some of the performers and members of the judging panel giving their opinions. What impressed me most was how excited they all were about the evening, and talking with Katie Lapthorn and her partner Jason Michalski, the many weeks of preparation helped. "We aren't nervous, just really excited. We have been practicing for a while now and can't wait to start". On the subject of money that the event could bring in, as well as the reputation it could provide for the campus, judge Tomasso Covella explained how outside sources has helped the event. "There are many outside sponsors away from the university that are helping us financially and we hope to raise more money than two years ago. More people are coming every year so we hope to keep this up." With the money raised going to charity, the cause couldn't be a better one.
To the dance floor now and, with the stage set and the seats laid out, the presenters could welcome the dancers out one by one. We saw Jack Rear and Rhian Griffiths do a far slower and more sedate waltz. Griffiths, sporting a potent but extravagant purple dress, moved with purpose and exquisite timing and Jack led whilst showing a great understanding with his partner. Next up was Alex Reilly with partner Philippa Wilding. Reilly, deemed "cocky and arrogant" by judge Ian Stewart before the show got under way, certainly possessed an aura of confidence and knowledge of how dancing should be done and this performance was slightly raunchy but brilliantly executed. Sebastian Koba and Daisy Thomas took to the floor next and their dancing was top drawer. There was a lot of energy, a lot of verve and the timing was perfect. Finally Lapthorn and Michalski finished the line-up with a cleverly choreographed performance which boasted genius, guile and unbelievable craft which earned them three tens and one nine. Despite achieving the highest score,  qualifying for the final two was done on money raised through the couples' individual buckets being passed through the audience during the interval. The most money raised was for Reilly & Wilding and for Koba & Thomas, who won their place in the final, sending the others metaphorically home. After the final was keenly contested between these two couples, the result was ready to be announced and the prize was taken by Reilly and Wilding. The elation that greeted the both of them was huge and they were bouncing off the walls with happiness, whilst remaining quite humble in the post-event interview.
"We are just relieved, but we can't believe we have won. Jason was incredible, he could easily have won it. It's a great feeling."
Well that wrapped the evening up and after a photo of all of these beautiful people, it was time to leave. It was a truly amazing evening and I hope people find the time to go see it in one year's time.