Bowie From Your Bottom: Midsummer at The Globe
by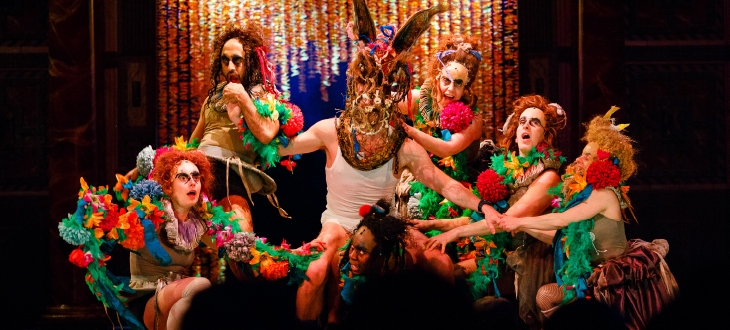 Concealed in the midst of artistic director Emma Rice's traditionally authentic season of Bard-based foolery, nestled within the open air glory of Sam Wannamaker's theatrical baby, the controversial wackiness of the Kneehigh Theatre Group's updated, revamped and revitalised 'A Midsummer Night's Dream' is a spectacle to behold. Colliding the wandering woodland players with the splendour of Ziggy Stardust, while regenerating the romantic comedy of the Demetrius-Helena spats via the hilarity of an on-off gay couple, Rice is utterly immersed in her element, with sold-out performances splitting Shakespeare purists and newly indoctrinated Bard followers into Marmite-like love or hate camps. This eccentric production has been both adored and loathed alike by critics.
With self-deprecating Nick Bottom, 'The Globe Theatre Health & Safety Officer', and his parodic crew of players disguised as members of the institution's front of house team, 'Midsummer' opens with an improv-induced prologue, warning women of the dangers of wearing tight shirts in the rain – "Please remember to pull your clothing gingerly from your torso regularly, to prevent actors from being distracted by your breasts" – and the typical 'no cameras' disclaimer. From the outset, every aspect of this performance screams originality and the novel. Transient white spheres hang above the groundlings, Indian restaurant-style white linen tables tactically placed throughout the yard; this production, from the word go, has been modernised and orientalised, Shakespeare captured through the lens of nineties libertines counter culture and a nostalgic rock 'n' roll sensibility. Puck wields a water pistol, Lysander's acoustic guitar skills place him in the boy band niche – every fragment of Rice's resurrection of 'Midsummer' is recognisable, soothingly familiar and invigorating juvenile. William Shakespeare's teenage love story has been reclaimed by the creative flare of a newly rebellious adolescent generation.
Dominated by the recurring themes of sexual deviance and nineteen sixties free love, 'A Midsummer Night's Dream' has, since conception, always been a play of experimentation, thrusting against the boundaries of societal convention from the pelvis. Rice embraces the erotic chaos of the Elizabethan comedy full-heartedly, Katy Owen's Puck flirting with every middle-aged man of the front centre stage, while passionate and sassy Meow Meow enhances and originates a brand spanking new incarnation of Titania, her effortless bubble of eye-catching stage presence stealing scenes single-handedly. While the recrafted dialogue and seamlessly inserted one-liners – "It's between us, and the roller skating eunuch!" – modernise 'Midsummer's comedic value to a degree of which Shakey himself would be proud, some additions and revolutions to the four century-old text seem awkward, wince-worthy and semi-blasphemous against the Bard, a two-minute performance of 'Space Oddity' dropped into the penultimate act from presumably a different dimension. As with all experiments, many aspects successfully thrive, yet some minor gags inevitably miss the mark.
'A Midsummer Night's Dream's apologetic epilogue has never been more necessary. "If we spirits have offended" shifts responsibility for the chaotic, drug trip-esque three hours preceding it onto the unpredictable and uninhibited nature of the dreamscape. To Shakespeare purists, those who find themselves heavily interwoven with The Globe's nineteen year history and adored the tenancy of Mark Rylance, a mumbled "sorry" with eyes to the ground is a safe insurance policy. To freshly enfranchised millennials, those to whom the gauntlet of Bard fandom will soon be passed, this production is perfection, nightly ovations and winding returns queues acting as a fitting tribute to the barmy and boundary-breaking charisma of the 400th Anniversary Wonder Season.
Running until September 11th, tickets are available via www.shakespearesglobe.com.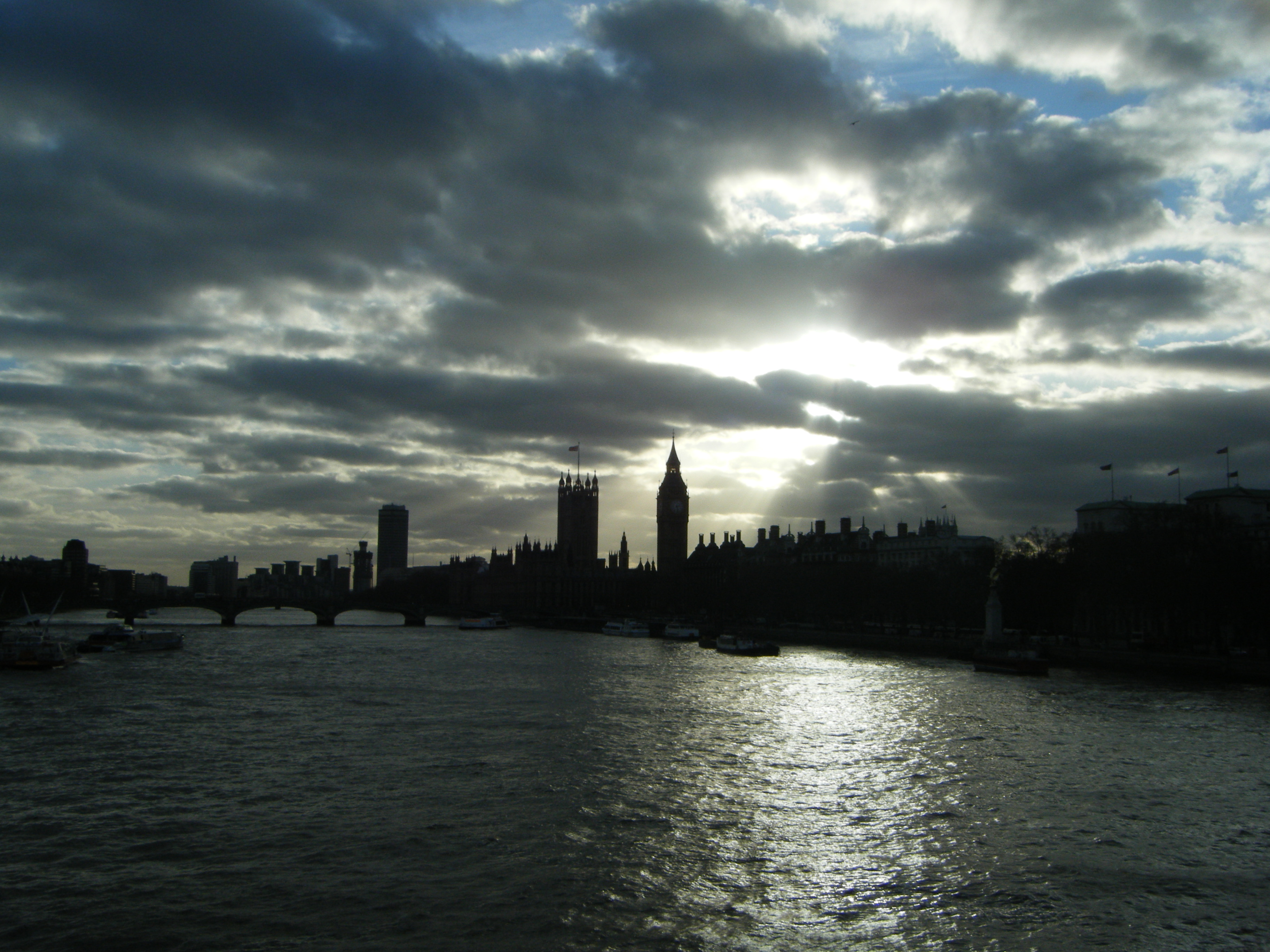 by
I was introduced to New Blood by the Metro, promising a fantastic foray from Anthony Horowitz into the gritty side of London's policing and fraud investigation. Once a friend from the capital mentioned the show and its greatness, I knew I had to 'tune in' and find out for myself. I use 'tune in' in […]