Campaigning to end homelessness, an interview with Rebecca Wilson
by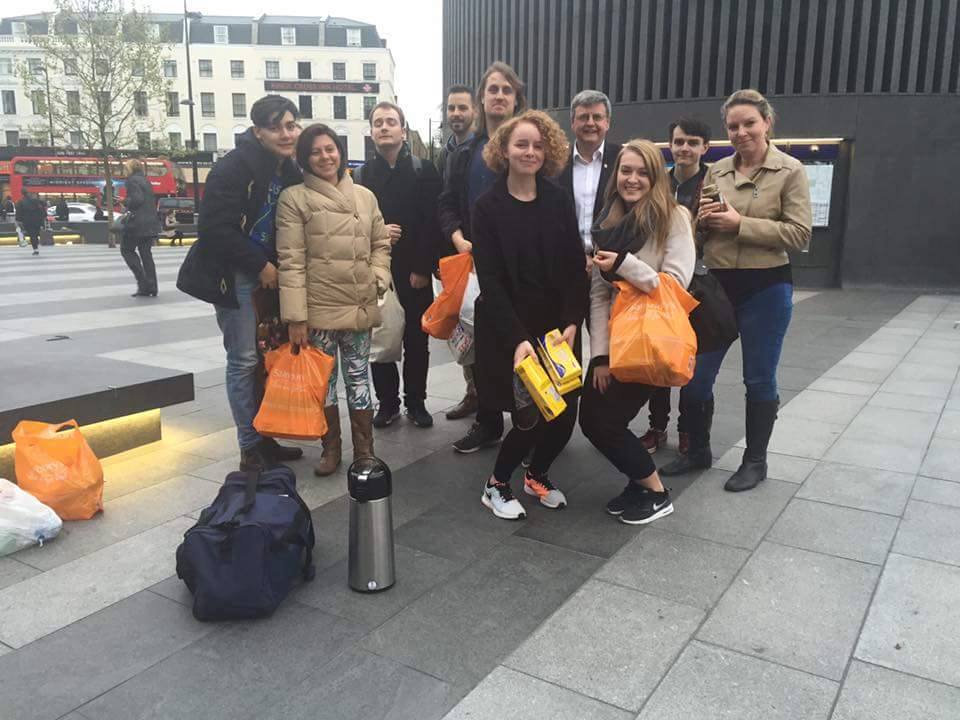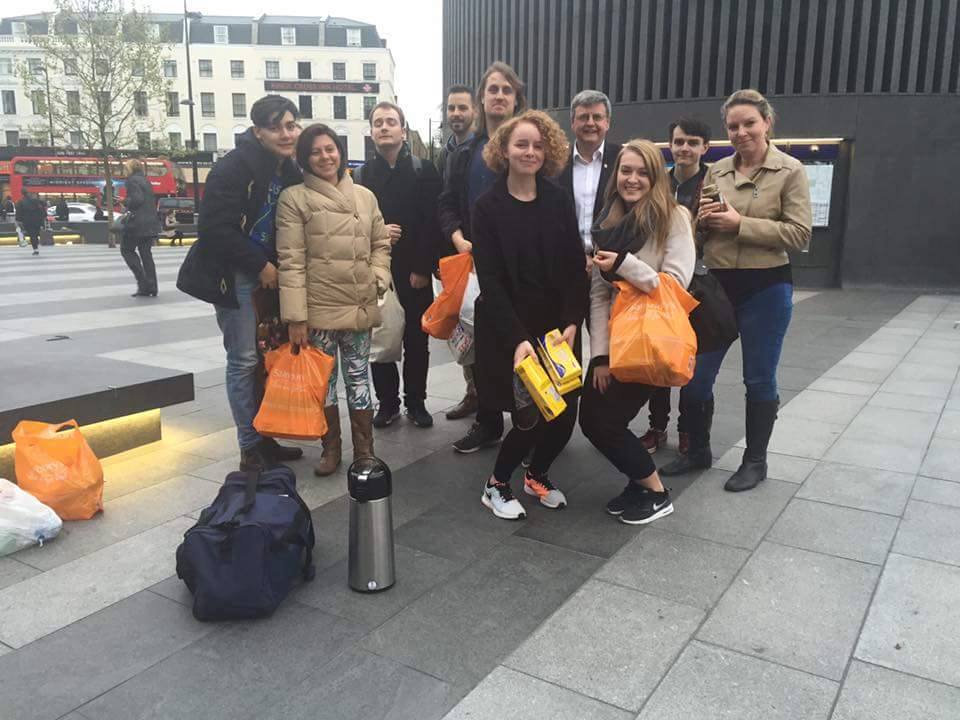 Yasmeen catches up with Rebecca Wilson, President of English PEN at RoHo, and the organiser of the amazingly successful Big Sleepout last month.
Rebecca, firstly congratulations for the result of the Big Sleepout, you began with the target of only £500 and now you've raised over £2,000. Did you expect the result to be as impressive?
No, not at all! I will admit that I was totally cynical about the amount we were going to raise because I wasn't entirely confident in how enthusiastic people were going to be about giving money to a comparatively small, independent homelessness organisation. Without Sarah Newell's (SU Women's Officer) constant encouragement and hard work, the event wouldn't have been half as successful. But yes, the response to The Sleepout has been insane, a big thank you is required to all the parents, friends and students that sponsored us so generously.
People were talking about the Sleepout on campus and social media, whether they took part or not. It really seemed to engage a lot of people, through societies, friends or just individuals, don't you think?
That's really cool to hear! Of course, I can only see the level of engagement online from people that I know (and I emotionally bribed lots of people to share our JustGiving page) so it's brilliant that other people had been chatting about it and had seemed interested. We had such unwavering support from the Feminist Society, the rest of the English PEN committee, Labour Society and from the Women of Colour Committee, representatives of which came and help steward the event and helped massively with the general set up. I've always maintained that university is the perfect environment to encourage charitable initiatives like this, as it's unlikely that you will ever again have the ability to rally a cohort of such like-minded, politically and socially motivated people.  This was absolutely a collaborative event and I like the idea that it may have subverted any anxiety that exists with people when it comes to joining societies and their events; it was very much a coming together of individuals in support of a common cause.
How did the night go itself?
I was over the moon with how it all panned out. As I've said, Sarah and I could not have done it alone (shout out to Alice Sanderson who ferried myself and three car loads of cardboard boxes to and from campus) and the event would not have been as enjoyable had people not been so enthusiastic about the reasons we were 'sleeping rough' for the night. Everyone was given a cardboard box upon arrival which they set up in the way that they thought would best keep them warm. Everyone was then given stew or soup to eat at the beginning of the night which is what myself and other volunteers tend to cook for our hot food stall, we were then serenaded by Sarah Ryan and her guitar whilst we wrote messages to people that are forced to sleep rough. I plan to slip these in to any donations I'll give out in the near future, just to let people know that they're in our thoughts. It was then bed time and most people were brave enough to try to sleep straight away, then realising it was near impossible considering how cold it was and that it started to drizzle. Even with the promise of breakfast supplied by Eggham on Toast in the morning, people certainly struggled. We had a few people go home half way through and I don't blame them at all, it is easily the coldest I've ever been. I got the impression that people came away from the event with more empathy and understanding of what homeless people endure on a daily basis and how deadly those conditions can really be.
So, what was it that inspired you to get involved with helping combat homelessness in the first place?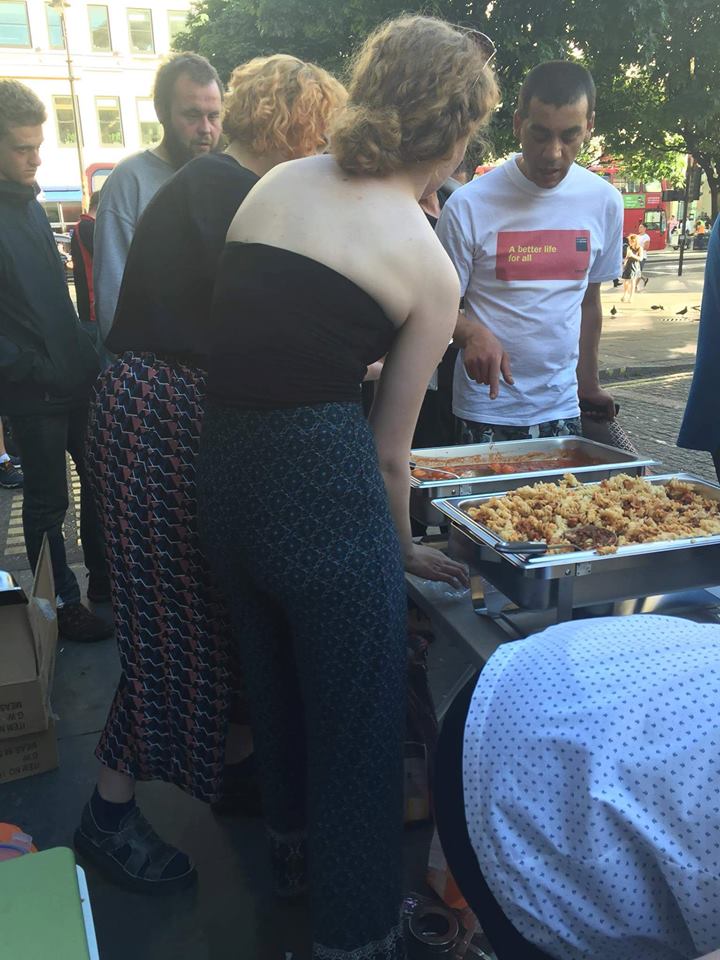 I've had the feeling of hopelessness towards the issue of homelessness that I imagine most people do, the want to help and understand the intricacies of the problem, but not knowing how to go about it. I took part in the Trinity Homelessness Big Sleepout event after seeing it advertised at our Fresher's Fair (do visit their stall next year, they're a fantastic local charity) and although it happened to be a much warmer night than the one we experienced during our own sleepout event, it was wet and windy, and I cried lots. I think I had a sudden realisation that I was allowing other human beings to go through this pain and upset every night by remaining idle. I am in the privileged position of having my education funded by the government and I was receiving more in student grants than I needed, which could undoubtedly be put to better use. I wanted to start an initiative here in Egham to help the homeless people of Runnymede, but I got in contact with a Labour councillor who had started The Labour Campaign to End Homelessness and there, of course was a high demand for volunteers in London. I then started running the campaign's outreach efforts in London and have been doing that for just over a year. Other people have been dedicated to ending homelessness for far longer than myself and have managed to mobilise far more people and facilities in order for them to be a reliable presence to people who are forced to sleep rough. A lack of funds and volunteers (although the few that helped me out on a number of occasions were absolutely phenomenal, thank you) have made it difficult to be of real help over an extended period of time, but now we've managed to raise over £2,000 and the majority of my time is dedicated to my degree, that should all change.
Why do you think that a lot of people don't regard homelessness as a serious issue in society?
I think people would be very stupid to not consider homelessness a serious issue, indeed, a serious infringement of basic human rights. It is a massive failing of our society that 4,134 were sleeping rough in England last year and that people are dying in the temperatures that we've been experiencing in the UK this winter; a man died in Birmingham city centre at the beginning of December and another died on Christmas eve in Chatham. The passing of The Homelessness Reduction Bill at the last stage is a step in the right direction and the injection of £20 million by the Prime Minister into projects and Select Committees aimed at incentivising preventative measures against homelessness should be a positive thing. It does make me twitchy however, when I know that communication with grassroots organisation that have worked tirelessly to provide homeless people with the provisions they deserve and are entitled to, appears not to be a priority. Large figures of money appear impressive on the surface but I fear the government is missing a vital trick, preventative measures are imperative to sustaining an end to homelessness but the attitude of 'help homeless people help themselves' hasn't worked particularly well thus far. I think if we could subvert the attitude that homelessness is more often than not caused by or is the fault of the sufferer then we'd be making far greater progress in combating homelessness. I have been guilty of it before too, the perception that because I, or my family have managed to avoid homelessness then those who are must have done something terrible. In fact, we feel vindicated in being proved to be doing alright for ourselves. When in fact, none of us are immune to the causes of homelessness and we're all in the position to help, even if it is to revise our own attitude towards the issue.
It's very exciting news to hear that you'll be starting your own charity later in the year, is there anything you can tell us about it and what you want to achieve even though it is still in the early stages?
The aim of the charity will be to produce and deliver innovative ways of homing and sheltering people. I was inspired by the work of 'The Bus Shelter Isle of Wight' who have actually ended the need to sleep rough on the Island. They've kitted out a double decker bus with bunk beds, a kitchen and bathroom area and it can accommodate up to 20 people at one time. Please visit their website: http://thebusshelteriow.co.uk/ for a more comprehensive explanation of all the wonderful work they do as I couldn't possible do it justice in a few sentences. I would love to follow a similar model in small towns and cities to prove to those in government that a permanent end and continued prevention of homelessness is a complete possibility – a possibility that needn't have £20 million thrown at it in order for lots of people to chat about the issue. I intend to keep outreach going whilst also focusing on sheltering people and as I'll be living in London for at least a year from around August, it will make weekly, bi-weekly and possibly even daily hot food stalls far easier. The name of the charity is still a total mystery to me, my creative juices don't appear to be flowing in that department at the moment so please, if you have any suggestions, send them my way! Applying for charitable status and appointing trustees all kicks off in May, once my dissertations finished – I cannot begin to tell you how excited I am to get started on it all.
And lastly, what advice would you give to people who encounter somebody homeless and aren't sure how to proceed?
Just talk to homeless people like you'd talk to anyone else, introduce yourself, offer them your hand to shake. I was so shocked when I first started outreach how many people say they didn't want to shake my hand because they 'were dirty' and didn't want to dirty my hands. It does break your heart, because you begin to realise that the conversation you're making with them is very often the only conversation they've had all day. Ask them if you can get them anything to eat, the moral argument behind giving money to homeless people is a contentious one so I won't advise you either way. However, remembering that these are people who are criminalised for doing things like begging that may be crucial to their survival on the streets that night may evoke the empathy in you that people deserve. If you find approaching homeless people difficult for whatever reason, do donate to smaller, independent charities who habitually go out and feed homeless people, their work is vital and ensures people are not forgotten. SWAT (the Sikh Welfare and Awareness Team) are wonderful so look them up and look me up again in May when I'm sure I'll be imploring you all to donate to the UK's newly established homelessness charity!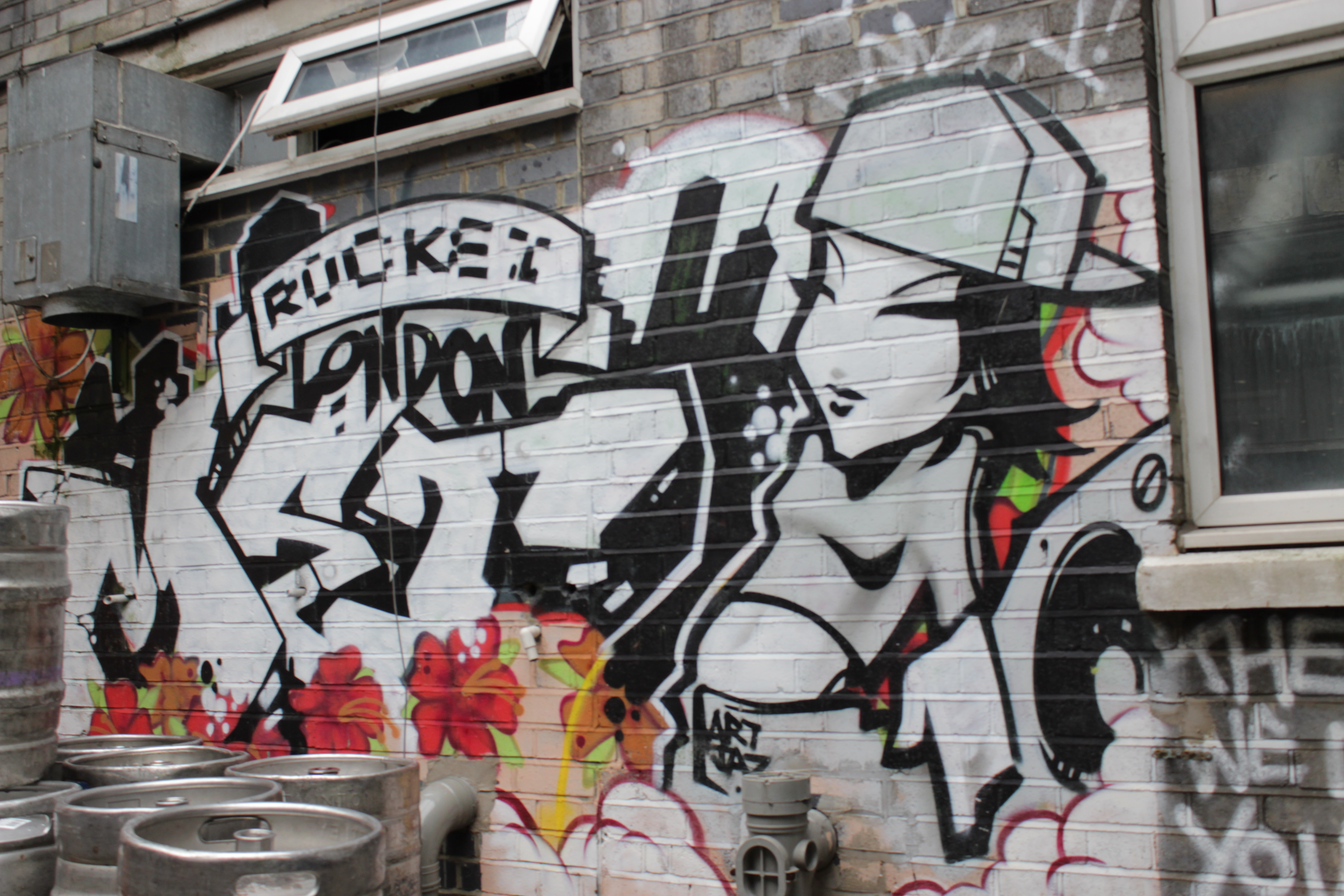 by
London Anime Game Con has once again started the convention season off for me in 2017, and with a huge bang. The event was perhaps one of the best organised I have ever had the privilege to attend and, to my knowledge, the very first comic con-style event that the Orbital has had the pleasure […]