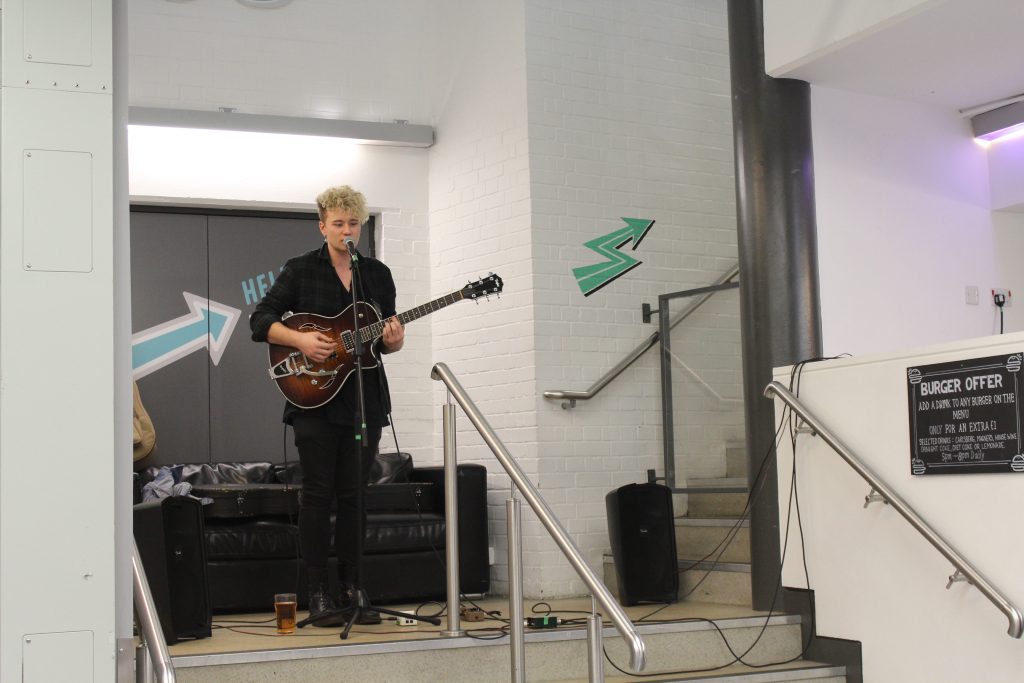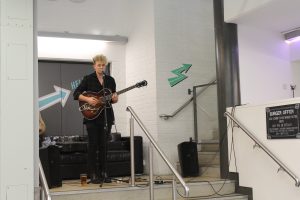 Beth Carr reviews the final Coffee House Session of last term.
With November almost over, Matt Wills brought last term's Coffee House Tour to a close with an edgy acoustic set of original music melded with familiar samples of popular songs such as 'Hotline Bling' and 'No Scrubs'. I asked Matt how he decided to add those tracks into his set: "When I do songs there's always like a space that I leave like a little space and I'll throw a random song in, it probably won't originally fit and it'll probably be a different key or probably a different vibe but I'll throw it in". He prefers sampling to doing indie covers of mainstream songs, and it really works.
He got into music from a young age, writing music as an awkward thirteen year-old who wanted to impress a girl through songwriting. It worked and he's been writing music for the last ten years. In terms of how to songwrite, he makes stuff up as he goes along: "I feel like whenever I think about it I'm planning it and it's not from the heart." Writer's block is no barrier either – he often fleshes out ideas by talking to friends, including Maverick Sabre who collaborated on recent tracks 'Emily' and 'Secrets'.
Wills' sound is hard to define. For him it changes constantly, mostly acoustic music with 80s vibes and hip hop mixed in. He's inspired a lot by Jamie T, the Kooks and the Wombats and learnt guitar by learning their music. In his opinion the 80s were definitely the best decade and he also enjoys listening to UK hip hop and music by his friends.
Outside of touring and making music, Matt enjoys hanging out with friends, drinking and cycling. He has also just discovered films, a fact that may be surprising to many students, but his Disney recommendation is Hercules (recently featured in our Anti-Halloween Film Picks!)
Matt Wills' latest EP 'Set You Free' is out now on all platforms. You can catch rhubarbTV's recording of Matt's set and their interview below!