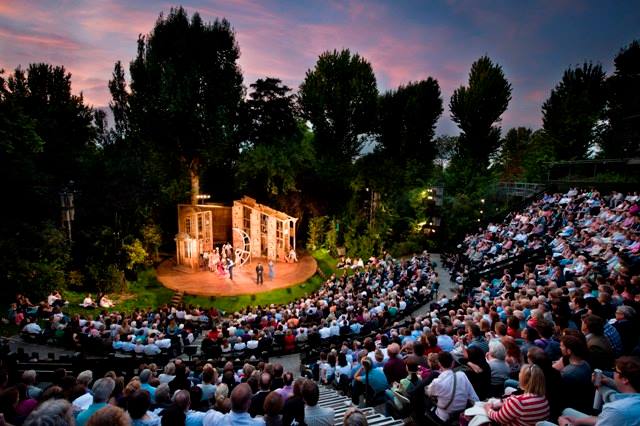 Having a cultured summer shouldn't entail breaking the bank. This summer has ample opportunities to get cultured for little to no money, all while still having fun!
If you are looking for the perfect outdoor cinema experience this summer, Film4's Summer Screen returns from the 6th to the 19th of August with an array of cult, classic and contemporary screenings, with new films selected to premiere throughout the event. Situated in the courtyard of Somerset House, London's largest outdoor screen will begin the fortnight with the opening night premiere of 'Gemma Bovery' starring Gemma Arterton and close with the premiere of the Sundance Film Festival's critical darling 'Me and Earl and the Dying Girl'. From new releases to classic favourites including 'The Silence of the Lambs', 'The Graduate', 'Roman Holiday' and 'True Romance', Film4's Summer Screen is a must for any film fan.
Another outdoor experience not to be missed is the exciting line up of productions at the award winning Regent's Park Open Air Theatre. Peter Pan is currently playing until the 14th June, which will be followed by 'The Seagull', 'Seven Brides for Seven Brothers' and 'Lord of the Flies'. With tickets prices starting at £25, the Open Air Theatre is known for successfully attracting a wide range of theatre goers looking for a great summer atmosphere and cultural experience in the city.
From the 2nd July to the 18th October, the new photographic exhibition 'Audrey Hepburn: Portraits of an Icon' will open at the National Portrait Gallery. This selection of more than sixty images within the gallery will portray Audrey Hepburn's life from her start as a chorus girl in the West End to her later role as a humanitarian. Recognised by many as a film and fashion icon, this exhibition will celebrate the life of one of the world's most captured stars. Every Thursday during the run, students are able to purchase tickets for as little as £7.