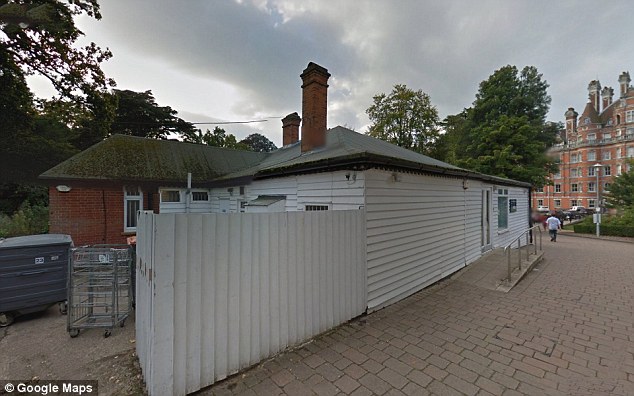 The cottage of William Crossland, architect of Royal Holloway's iconic Founders Building, is set to be demolished in order to make room to build the new library. Opponents of the demolition say that the cottage, which currently houses the Santander branch, and is situated next to the college shop and laundry, is notionally protected by the grade I listing of Founders through 'curtilage' protection. Furthermore, the Victorian Society's conservation advisor, Sarah Caradec, claims that the cottage is "an unusual survival of an architect's home on site." Opponents further claim that the College deliberately has left the cottage to deteriorate to justify demolition.
However, both the Runnymede borough council and English Heritage agree that the structure has always been intended to be temporary and has little architectural value.
The College's deputy principal, Professor Rob Kemp, said that the university had to invest in the site in order to remain a leading education establishment. Further, he says, "English Heritage supports the chosen location as it keeps the focus of activities around the Founder's Building."
The opposition is part of an on-going saga in tense town and gown relations. Since 2013 there has been vocal opposition to the expansion of the College, which aims to grow to 12,000 students by 2031 whilst retaining a small, community feel. However, even if a moratorium were to be placed upon demolishing and re-developing the architect cottage, both Bedford and Founders Libraries are at capacity of 3000 users, and students struggle to find study spots.
Student librarian Thulani Day says "the exam season has been very busy and on most days the library is at full capacity."
According to The Tab's 2014 nationwide Nerd Index, which is an index of average library visits, Royal Holloway topped the index at an average of 90 visits per student in the 2012-2013 academic year.
The new library will provide much needed relief with a higher capacity of 10,000 users and include a 'central 'go-to' point for students. This will consist of the Student Services Centre Team, multiple catering outlets including a café, a bookstore, dedicated PhD research space, a careers centre, accommodation for the Art, Archives, and Special Collections, and exhibition/gallery space.
A spokesperson for Royal Holloway says "like much of our campus, the bungalow has been adapted and changed to reflect the evolving needs of our student and staff community."