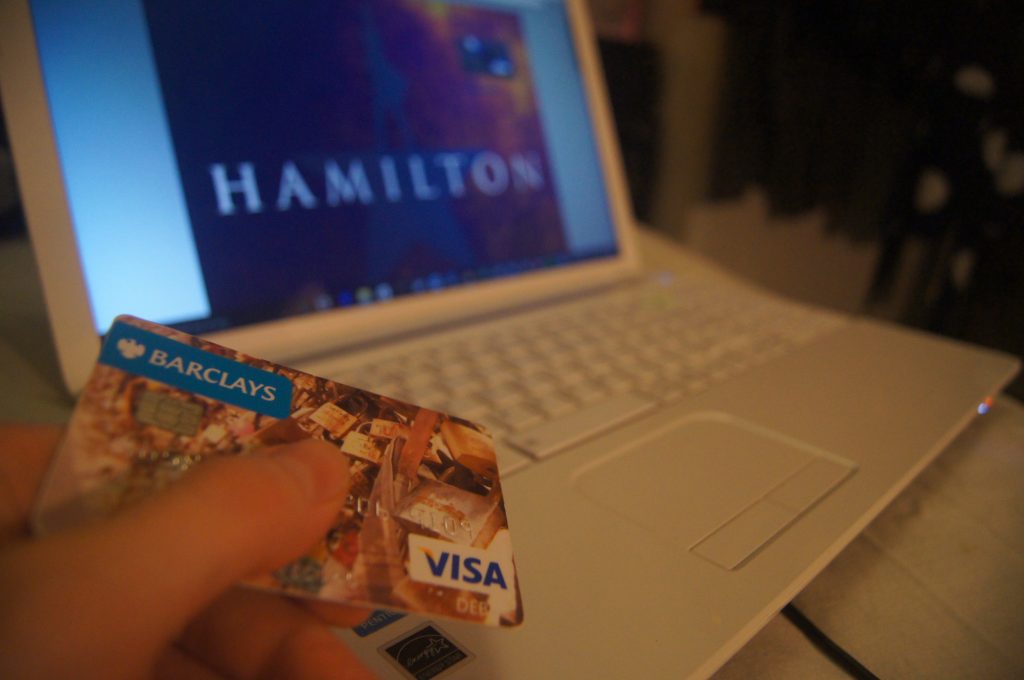 Hamilton: whether you've been listening to the soundtrack non-stop or have been lucky enough to see it live on Broadway, it's a near guarantee that you've heard the name. The musical written and composed by the genius Lin-Manuel Miranda – whose other works include In The Heights and Bring It On – tells the story of Alexander Hamilton and the founding fathers of America as they create the foundations of the political system that is still in use today.
Having opened on Broadway in August 2015, the show was immediately a smash-hit, producing sold-out performances almost every single night. Hamilton also broke records, beating Wicked's $3.2 million for nine performances with a record breaking $3.3 million in a week for only eight shows. In fact, as tickets were difficult to obtain and sold out quickly, people took to eBay and accepted the extortionate prices if it meant bagging a ticket to the next big name on Broadway.
It's not hard to see how a spark of interest was ignited in the wider audience as the Grammy winning soundtrack featured heartfelt ballads such as 'Burn' and 'Wait For It', upbeat raps and hip-hop tunes such as 'Non-Stop' and 'Guns and Ships' to downright comedic masterpieces such as Jonathon Groff's performance as King George III singing 'You'll Be Back.' Through the uplifting and catchy music, the love for the musical quickly spread to non-American fans who have were left frantically scrolling through social media to try and gain an insight into the staging and choreography that only comes with seeing the performance live.
After the closing of the beloved musical Billy Elliot, having completed an 11 year run, there was much speculation over what production would next be moving into the Victoria Palace Theatre. Hopes for Hamilton were only strengthened when the theatre was closed for renovations, with beliefs that they were creating the revolving stage that appears in the show, an integral part of the performance and story. At last, to the delight of many theatre fans all over the U.K, it was confirmed that from November 2017 it would finally be possible for fans to see Hamilton live.
Correctly guessing the ever growing popularity of the show and yet trying to put an end to tickets being sold second-hand for exorbitant prices, it was announced that Delfont Mackintosh Theatres would roll out an electronic ticketing system that would allow many to book online with ease. It seems that this system was highly efficient as the vast majority of people were able to book without any stress. The overall experience seems to have one of excitement and glee rather than frustration as my Facebook, Instagram and Snapchat quickly became flooded with friends celebrating the purchase of their tickets.
Although I had not signed up for the pre-sale myself due to fear of the financial set back, when one of my friends offered me a ticket, I realised I couldn't say no. Now I've just got to wait until November to finally be in the room where it happens. I'm positive it will blow us all away.