I Watched All the Academy Award Winning Films So You Don't Have To- Here's the Verdict
by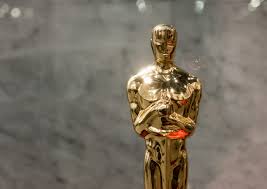 By Harry Mear
The Oscar season has been and gone this year with little controversy (here's looking at you Moonlight…) and we've seen some much-deserved recipients for Academy Awards, old and new.
Chloé Zhao's Nomandland raked in Best Actress for Frances McDormand who shines in a stunning performance as Fern- an ageing and misplaced widower travelling across the American West during the aftermath of the 2008 financial crisis. The film also received Best Director and Best Picture, virtually the trifecta of Hollywood achievement, and it's certainly a worthy winner of Oscar gold.
8/10 Rating
Anthony Hopkins stars in The Father as a pensioner suffering from rapidly impairing dementia which creates delusions and confusion for both the characters and the audience. We view life from the father's perspective and watch as his conflicting but supportive relationship with his daughter, played by Olivia Coleman, evolves over a fluctuating time period.
9/10 Rating
Judas and the Black Messiah received the Oscar for Best Actor in a Supporting Role for Daniel Kaluya who shines in his portrayal of Fred Hampton, the historical Black Panther leader of the late 1960s. The film is bold, contemporary in its themes of Civil Rights and struggle for African Americans, and a spectacle to watch. The Oscar for Best Original Song also went to this film for its captivating soundtrack and the single Fight for You by H.E.R.
7/10 Rating
David Fincher's much anticipated Mank focuses upon the notorious Hollywood screenwriter, Herman Mankiewicz, and his process in crafting the script for Citizen Kane (partly alongside Orson Welles but that's another story) which is consistently regarded as one of the greatest films of all time. It's essentially a film about a film and a bygone era of Hollywood which is captivating, very intelligent, quick but intensely atmospheric and received Academy Awards for Best Cinematography and Best Production Design.
9/10 Rating
Best Quote: "You cannot capture a man's entire life in two hours. All you can hope is to leave the impression of one."
Chadwick Boseman's last performance is spectacular in Ma Rainey's Black Bottom and although he did not receive an eponymous award for his performance as a frustrated, arrogant and ultimately dishonourable jazz musician, the film won Best Costume Design and Best Makeup and Hair. The picture is drama at its finest (being a stage adaptation of course) but it is also atmospheric and very poignant with a stellar cast led by Viola Davis in the titular role.          
8/10 Rating
Perhaps one of the most original and immersive films in recent years, Sound of Metal silences most of the competition for me (quite literally) as the plot centres on Ruben, a reckless and impulsive drummer whose hearing is rapidly deteriorating eventually leading to complete deafness. Starring Riz Ahmed leading a fascinating cast, Sound of Metal will take you through a complete experience of sight and sound, challenging stereotypes and other perceptions whilst providing moments of silent zen-like reflection as we follow Ruben's journey. There's a reason this film won Best Sound and Best Editing amongst other nominations, it's an intimate and unmissable experience.
9/10 Rating
Soul, Disney Pixar's latest animation feature, is visually stunning and poignant but ultimately slightly one-dimensional in its story and characters. Set in the New York jazz scene, we see Joe Gardner (voiced by Jaime Foxx) struggle and finally succeed as a musician only to fall down a manhole moments after he lands his first big-time gig and ascend to the afterlife. The film isn't subtle and moves too quickly at times with a lot of back-and-forth between Earth and 'The Great Before' (the place Joe escapes to having run from 'The Great Beyond'). Soul can be witty and intelligent and some scenes are breath-taking but weak writing and recycled themes can let the film down at times.
7/10 Rating
The latest film from A24 is a unique and remarkable film called Minari which centres around a family of Korean immigrants in America during the 1970s led by Steven Yeung (The Walking Dead) who buys a plot of land hoping to start a farm. Minari is an intimate and touching picture with some stunning cinematography and compelling writing; it is also surprisingly funny despite its grounded nature. Yuh-jung Youn won Best Supporting Actress in her role as a raucous grandmother alongside a brilliant cast.
8/10 Rating
The recipient for the Best International Film Award was Thomas Vinterberg's Another Round which, while entertaining and comical, has serious undertones and doesn't stray too far into the absurd. The film focuses upon four male teachers at a secondary school in Denmark who partake in a secret experiment to regularly raise their blood alcohol levels as per a theory that humans are born with a blood alcohol content level that's 0.05% too low. The immortal Mads Mikkelsen leads the cast in an emotional film which celebrates and laments upon life and its tragedies; its production was marred by tragedy itself as Vinterberg's daughter, Ida, was sadly killed in a car accident during filming.
8/10 Rating
One of this year's most relevant and uncompromising films was Promising Young Woman which received Best Writing for an Original Screenplay for writer and director, Emerald Fennell. Carey Mulligan plays an antisocial and disassociated medical school drop-out who works in a café by day but plays drunk at night in order to attract predatory men who she then shames and confronts. Her reasons for doing so are related to the suicide of her best friend who was raped in college but the consequences of her scheming land her in serious danger and the games she plays with those around her reveal the tragic extent of sexual assault towards women.
7/10 Rating
One of the most anticipated and ambitious films released this past year was Nolan's time-warp epic Tenet which starred John David Washington (son of Denzel), Robert Patterson and Kenneth Branagh. The story is convoluted and will undoubtedly leave you scratching your head, waiting to rewatch bullets, cars and mysterious agents operate in an "inverted" state whilst trying to prevent nuclear Armageddon at the hands of a crazed Russian. Nolan's efforts are certainly worthy of celebration and reverence but this head-scratcher was overtly complex and suffered from some stale writing as well as just being virtually inaudible at times in the theatre.
8/10 Rating
Each and every one of these Academy Award winning films has their own merits and some pitfalls in a year that has produced some stellar pictures with most unfortunately unable to make it to the big screen just yet. Let's not forget that whilst the awards this year were incredibly diverse and open-minded, the Oscars and the nominated films certainly do not encapsulate all that cinema has to offer!