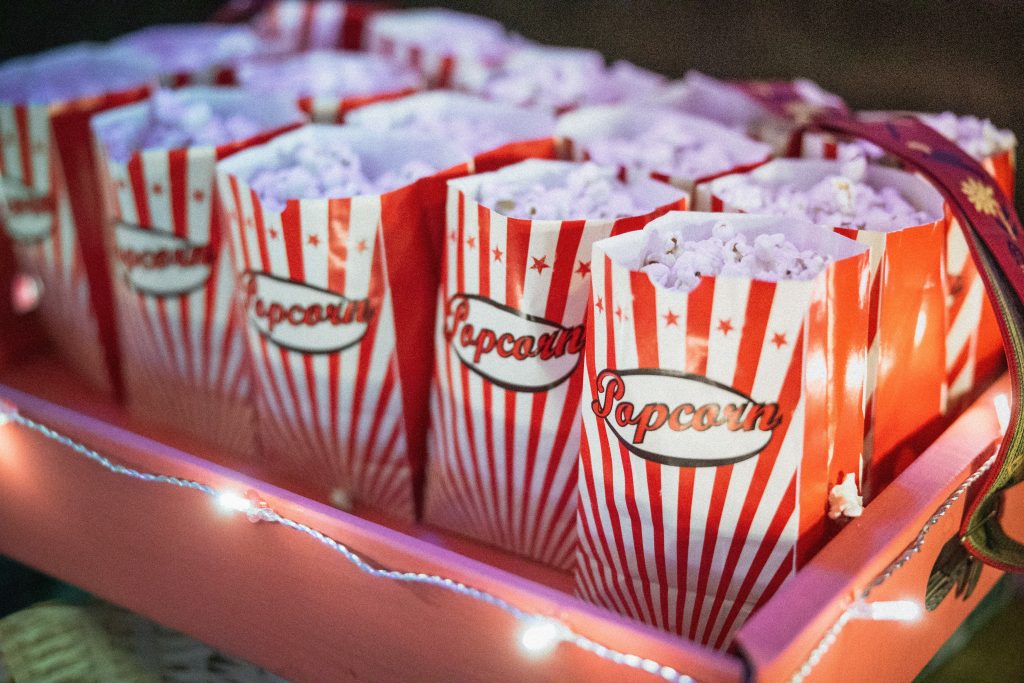 'Open the pod bay cinema doors, please, Hal'- 2001: A Space Odyssey
Dust off your best jacket, grab some overpriced popcorn and settle down to watch a film the way it was meant to be experienced because the big screen is back!
It's been a long four months hasn't it and if you're anything like me there's been a considerable void in your life since curtains closed for picture houses and theatres back in January. But cry no more for cinemas have reopened across the country on this glorious May 17th (if only it could've been the 4th for those fellow Star Wars fanatics out there). So what have we missed and what have we got to look forward to? Let me fill you in.
We've had a lot of the main events which mostly had a virtual premiere including the BAFTA Awards, the Oscars, the Golden Globes and also the Sundance Film Festival back in January as well as many film and television releases on streaming services. All the big Disney+ shows including Marvel's entrée of new superhero serials like Wandavision and The Falcon and the Winter Soldier all hit the small screen to much fanfare and attention as they quickly became the most viewed shows in the world. The new animated Star Wars series, The Bad Batch, also premiered to much critical acclaim as the successor to The Clone Wars, set in the devastating aftermath of the Republic's demise as the Empire rises to seize the galaxy. A plethora of exclusive streaming shows will be out in the next few months including Disney's Loki, the animated What If…? series and we'll likely get a look at Hawkeye and Ms. Marvel in the later months. But that's enough of the mainstream jargon, let's get back to what's really been missing this year- cinema.
When Monday the 17th of May finally arrived after what seemed like eons, I bunged the coursework to the side for a day and dashed off to relish in the buzzing hubbub of my local cinema. Along with a couple of mates we checked out the new action fantasy flick Mortal Kombat, adapted from the video game fighter series. Citizen Kane this certainly was not, probably somewhere between The Room and the Transformers series but nevertheless it was good to be back basking in the glow of the big screen alongside other film fanatics. I'll be back again this week to get my fill of monster mayhem with a viewing of Godzilla vs. Kong and while I don't expect it to be anything like 2016's Shin Godzilla (definitely worth a watch), I can't wait to be out and about again.
This summer is shaping up to be a boomer for film releases with Oscar winners like The Sound of Metal, Judas and the Black Messiah, and Nomadland all coming out ready for the end of lockdown but this is only where the fun begins. In June we've got The Father starring Anthony Hopkins and Supernova which premiered at the BFI London Film Festival (early access for yours truly) with July presenting probably my most anticipated film this year- The Green Knight from A24 Films. I won't say much but all you need to know is that it's based on an Arthurian legend starring Dev Patel (Slumdog Millionaire, Lion, Skins) as King Arthur's nephew, Sir Gawain, who sets off on an epic quest to defeat the mysterious and monstrous Green Knight.
Considering we've got about two years of film releases ready and waiting for us over the next few months, there's quite a lot to look forward to. Perhaps what's been missing most has been the escapism of it all and there truly is nothing quite like the cinema, especially on a good day with the right film. If anything, a momentary escape from reality is exactly what we've needed and now it's back, hopefully to stay.
What to Watch This (Half) Year
May
The Sound of Metal, dir. Darius Marder- 17th
Nomadland, dir. Chloé Zhao – 17th
Judas and the Black Messiah, dir. Shaka King- 17th
Rare Beasts, dir. Billie Piper- 21st
June
Nobody, dir. Ilya Naishuller- 9th
The Father, dir. Florian Zeller- 11th
In the Heights, dir. Jon M. Chu- 18th
Supernova, dir. Harry Macqueen- 25th
July
Another Round, dir. Thomas Vinterberg- 2nd
Black Widow, dir. Cate Shortland- 9th
The Green Knight, dir. David Lowery- 30th
The French Dispatch, dir. Wes Anderson- TBC
August
The Suicide Squad, dir. James Gunn- 6th
Reminiscence, dir. Lisa Joy- 20th
The Beatles: Get Back, dir. Edgar Wright- 27th
September
Shang-Chi and the Legend of the Ten Rings, dir. Destin Daniel Cretton- 3rd
Dune, dir. Denis Villeneuve- 17th
No Time to Die, dir. Cary Joji Fukunaga – 30th
October
The Last Duel, dir. Ridley Scott- 15th
The Many Saints of Newark, dir. Alan Taylor- 22nd
Last Night in Soho, dir. Edgar Wright- 29th
November
Eternals, dir. Chloé Zhao- 5th
Belfast, dir. Kenneth Branagh- 12th
Top Gun: Maverick, dir. Joseph Kosinski- 19th
December
Spiderman: No Way Home, dir. Jon Watts- 17th
The Matrix 4, dir. Lana Wachowski- 22nd
Riz Ahmed plays a drummer who has to adjust to going deaf in The Sound of Metal (Source: Vogue Singapore)
Anthony Hopkins won his second Oscar for Best Actor for his portrayal of 'Anthony', an elderly and complex father with severe dementia in The Father. (Source: The Big Issue)
David Lowery's medieval fantasy thriller is going to be an unmissable summer experience so don your chainmail and check it out. (Source: Biкiпeдiя)
Considering I saw this Marvel flick being filmed at Pinewood Studios, take it from me that it's worth watching. (Source: Pinterest)
Let's hope Daniel Craig's last Bond outing is worth the wait. (Source: NME)