Interview: Gun Threat in the USA
by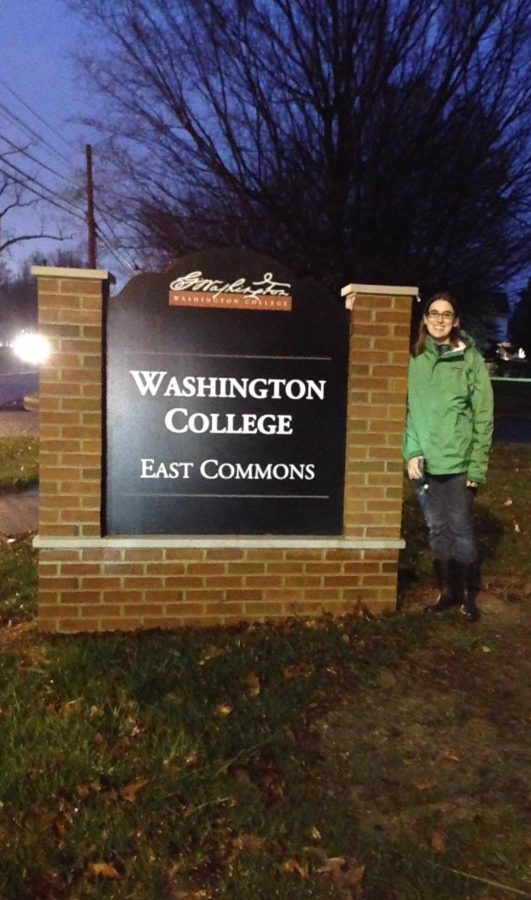 Katherine Gorman spent a term studying History at Royal Holloway during her Junior year of college in the USA. Last month her college was closed after parents informed the administration that their son, Jacob, retrieved a gun from their home and went missing. In light of the previous major gun incident in America that led to threats being made against the University of Edinburgh, Beth Carr spoke to her about her situation and the steps taken by the college leadership.
(Photo: Katherine outside the college, credit: Katherine Gorman)
TIMELINE OF EVENTS
November 16th
5:30am- Texts and emails were sent to students, faculty, staff and parents informing students of the suspension of classes due to the threat. The gunman's identity was revealed shortly afterwards.
7am- College was closed while most students were still asleep.
Updates continue throughout the day, with students remaining in their dorms and escorted by Public Safety (campus security) and police to the dining hall for meals.
4:55pm- College announces plans to resume normal operations the following day.
November 17th
Classes commence as usual.
9:45am- Classes cancelled for the remainder of the day and students asked to return to their accommodation.
10:30am- College closes until further notice and students asked to leave their campus housing for their homes or housing options in the local community.
November 18th
3pm- College President, Sheila Bair, announces the closure of the college until November 29th, after Thanksgiving Break.
November 21st
6:45pm- Jacob Marberger's suicide is reported by the college update service. The college is confirmed to reopen after the week of Thanksgiving Break.
B: Washington College is quite a small community, did you choose it because it was likely to be safer than somewhere bigger in a more urban location?
K: Yes, I thought Chestertown would be safer than Baltimore or DC since it's surrounded by farms. Since my first year there in 2012 there have been a few reports of armed robbery near campus but nothing more serious. Most of the gun crime seems to occur in the cities where the gangs are.
B: How did you and those around you react?
K: When the first alert was sent I thought Public Safety would quickly find and arrest the gunman and the issue would be resolved in a few hours. I was also half-asleep so I didn't think much about it. Even when the campus was on lockdown I wasn't that worried. Jacob was in one of my classes so I certainly didn't feel comfortable leaving my room but that was the only time I felt afraid. It was rumoured that he was angry with his fraternity brothers because he was kicked out of the fraternity a few weeks earlier: since I have no connection to that fraternity and my dorm is not close to the frat houses I felt pretty secure. Some students were so afraid that they hid in the bathroom for a while but I think most people were more surprised than afraid.
B: The college was closed for the majority of a week because of the incident, plus Thanksgiving break, do you think they took the right action?
K: Public Safety and the police department did a fantastic job of protecting us and keeping us informed of the situation as it was progressing. I think the college made the right decision to close. Campus shootings have unfortunately become more common in the United States over the past two decades so it was better to stay on the safe side. I think students and parents felt more relieved when the college closed too. I give Jacob's parents a lot of credit for alerting the college in the first place since that phone call was probably one of the hardest ones they had to make. I'm not sure any parent wants to believe that their child would kill his classmates but, due to the increased number of campus shootings, they made the right decision.
B: Do you think Jacob's death will change how gun threats and mental health are dealt with within the college?
K: I'm not sure that the action taken by Public Safety would change that much. Counselling support has increased in the wake of the loss of Jacob. As far as I'm aware there has been no special action taken by the college with regards to suicide prevention or mental health awareness, at least not yet.
B: How do you feel about Royal Holloway having a plan for dealing with gun threats?
K: I think it's a good idea for all schools and universities to have plans for dealing with emergencies, no matter how safe the surrounding area might be, you never know when a threat might occur. I'm especially concerned for you all at Royal Holloway, since you are so close to Heathrow Airport, Windsor Castle and London in general. I hope with all my heart that the terrorist attacks won't spread from Paris to London but precautions should be taken anyway.
B: What advice would you give to anyone who is worried about gun crime, especially students considering spending part of their degree studying in the US?
K: If students are worried about gun crime when studying in the US, they should learn a little more about the school they would be attending and the area the school is located in. Whether you are in downtown Detroit or a small town in a rural area, don't walk anywhere at night by yourself. I think most colleges and universities have lockdown and evacuation plans if they would ever need to use them. When I entered my college as a freshman I received a card with instructions for responding to a gun threat, and these can probably be found online.
Campus shootings can happen anywhere and they seem to be reported more in the media but they are still not that common. Like any act of crime they are something to be aware of but not to be worried about. We still attend class each day worrying more about completing our assignments than anything else.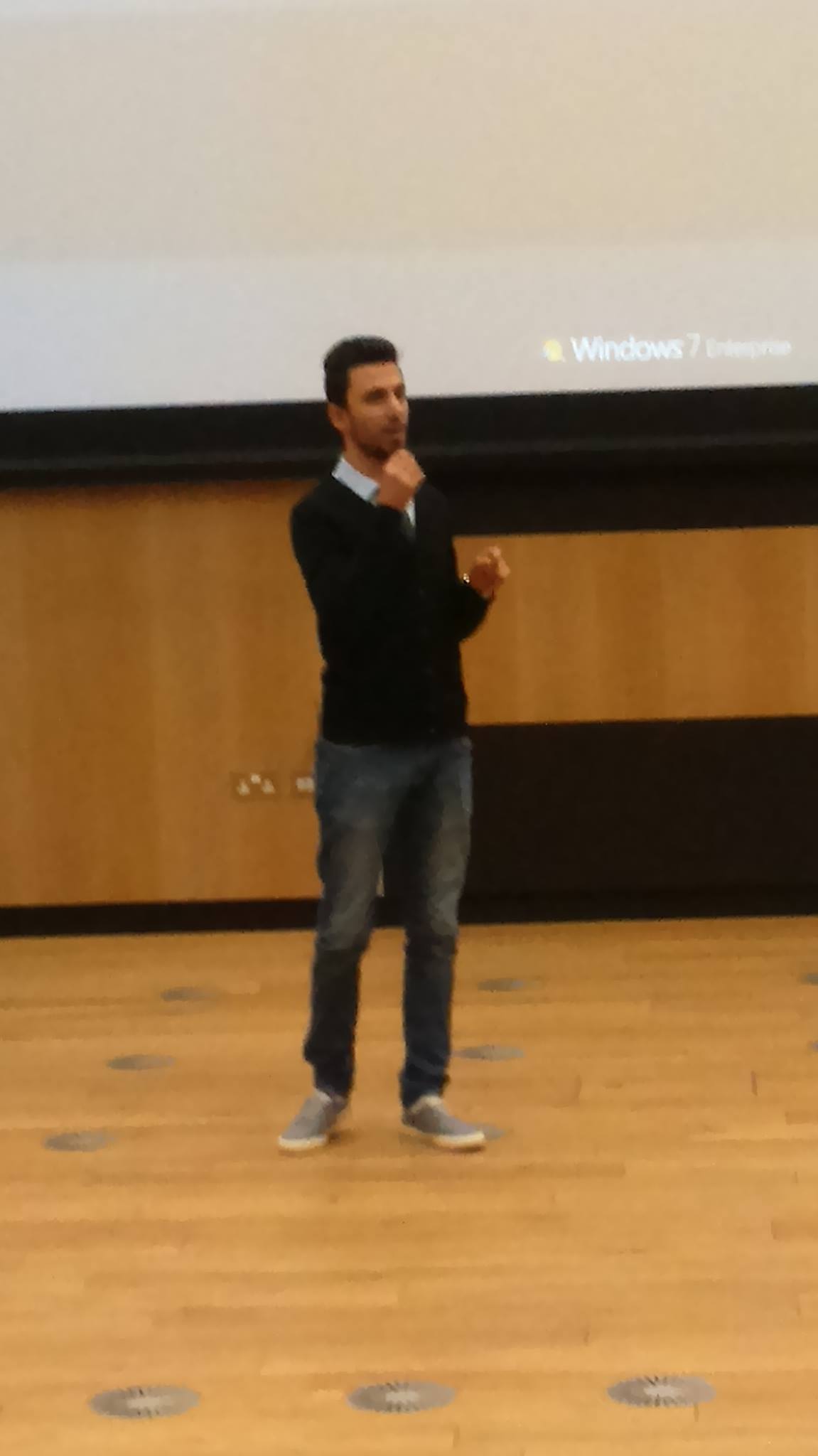 by
Alice Barnes-Brown attended the inspiring and eye-opening event earlier this month and gives details of the experience. On Tuesday 2nd February, Royal Holloway's very own Middle East society welcomed two incredible speakers, different in language and ethnicity but united by war and terror. Those in attendance were able to get a glimpse into the lives […]