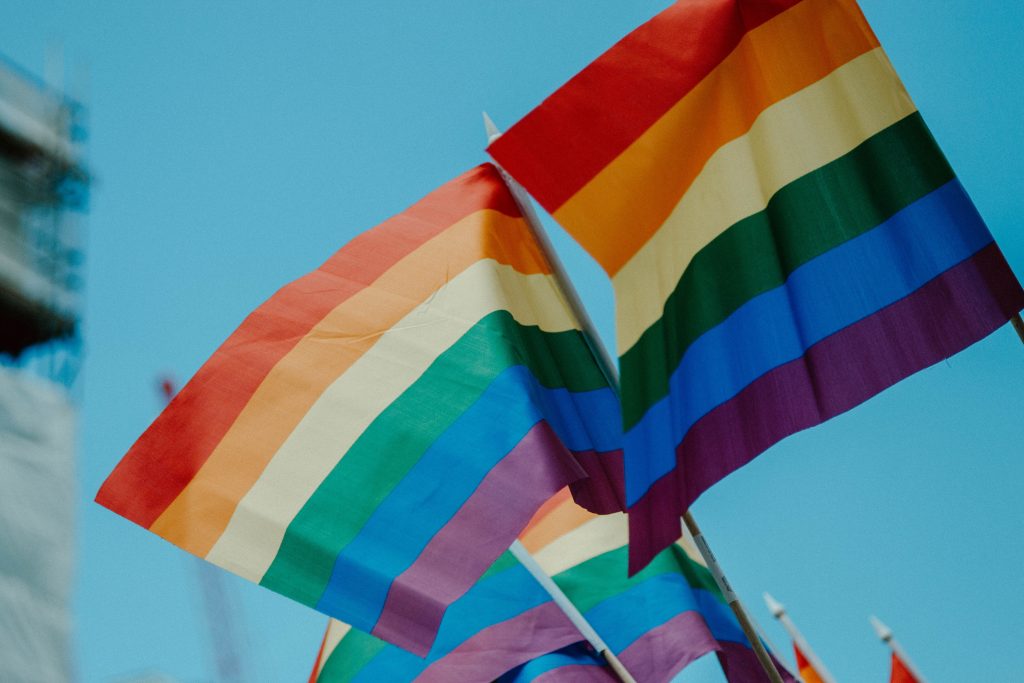 In the past few years, there has been a multitude of debates surrounding the inclusion of LGBTQ+ topics in school curriculums. Many argue that it is important to teach children about LGBTQ+ issues so that they respect all their peers. However, some still maintain that children should not have this "ideology" "forced" onto them, even claiming that it will sexualise children when they do not need to be. In reality, LGBTQ+ people and issues are threaded throughout British history, but the UK has decided to omit them and their stories from schools. In 1988, during Thatcher's time as Prime Minister, Section 28 came into effect which meant that it was illegal for teachers to 'promote' homosexuality in schools. This was only stopped in 2003, however it can feel like curriculums still reflect this law. Is it time to stop viewing LGBTQ+ stories as if we are still living in the times of Section 28?
On the first episode of Drag Race UK Season 2, the queens were tasked with presenting an outfit that represented a British LGBTQ+ icon. Many queens chose legends like David Bowie, Boy George and 2 queens chose to honour LGBTQ+ ally, Naomi Campbell. However, contestant Tia Kofi took a different approach and decided to honour Alan Turing, English mathematician and computer scientist who was very influential in the Second World War. Some even claim that he is one of the main reasons that the allies beat the Nazis because of his codebreaking work at Bletchley Park. In a review of the episode, Season 1 winner, The Vivienne, exclaimed that they had no idea who Alan Turing was. This sparked a debate online about British history and more specifically about LGBTQ+ British history. As a country, we are very patriotic regarding our past, especially where the war is concerned. However, school curriculums have erased a vital figure from the second world war, and all because he was gay.
Additionally, with the release of Russell T Davies' new drama 'It's A Sin', a national conversation surrounding HIV and AIDs has been reignited. The series focuses on a group of friends in the 1980s living through the AIDs crisis, with many viewers claiming that the show taught them more about the situation than school ever did. There is still a stigma around the disease, like there has been ever since it became a mainstream conversation. This is despite the advancements in treatments, meaning that even if you do get HIV, there are ways to prevent you from passing it on. There are ways to stop it developing into AIDs. This stigma has meant that many have remained uneducated about the issue for generations. The TV show is now being credited as having created a huge rise in testing. However, it should not be down to a TV drama to bring about this change. There is a basic lack of awareness that over 32 million people have died since the start of the AIDs epidemic. These stories deserve to be heard.
Britain wants to erase its mistakes, rather than learn from them. School curriculums focus too much on the 'victories' that we have throughout our history, but seemingly miss out on the times where we went wrong. Alan Turing was chemically castrated after being prosecuted for homosexual acts in 1952; British education still reflects the homophobia that meant that Turing's achievements were not recognised at the time. AIDs has killed more than 32 million people and yet we omit LGBTQ+ issues from sex education. The reason that homophobia is rife among young people still in 2021 is because as a country we do not do enough to teach respect. Section 28 was revoked in 2003, yet we are still living as if being LGBTQ+ is a sin. It is not and our education system has to reflect that.