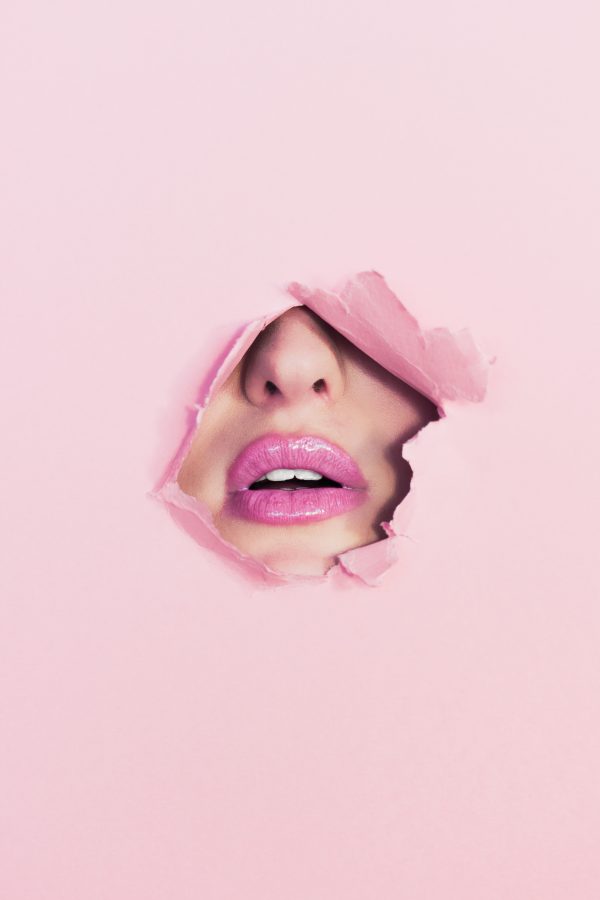 Orbital's lifestyle team explore four people's sexual wants and desires.
Seeing as February is the month of Valentine's Day, we thought it would be rude not to discuss sex in all of its glory. From opinions on BDSM, to tips for spicing up a long-distance relationship, find out four people's ultimate desires in the bedroom.
Introducing:
Bi-Babe
Describes sex life as: "fulfilling, romantic and exciting"
First time: I was 15, he was 19. Lasted about 3 minutes. Wasn't a big deal.
Little Miss Curious
Describes sex life as: "up for experimentation"
First time: a complete mess. No one knew what they were doing. 100% would not recommend.
Luscious Lesbian 
Describes sex life as a "sensual, romantic, emotional and passionate experience"
First time: In a club bathroom toilet, in Thailand.
Daddy Lover 
Describes sex life as: 'slutty by straight standards, prudish by gay standards'
First time: A Grindr date. I was 18, he was 38. A muscular daddy – just my type. Never spoke to him again, just went straight to band rehearsals after.
Tell us your most scandalous sex story.
BB: One time, I had sex with my boyfriend in the same bed that my best friend was having sex with her boyfriend. It was kind of weird
LMC: I was at a party with my girlfriend, but both ended up getting with a guy each, respectfully, before leaving together. As you can imagine, we started to realise from that point on that we were losing interest in each other.
DL: I met up with an older guy. 38, Daddy type, again – at the cinema. We were on those reclining leather seats under a blanket and I ended up joining him in his chair. Some hand stuff went on for the rest of the movie and I was kinda embarrassed but also annoyed I missed the film. We never texted again.
Favourite position?
BB: Honestly cowgirl or go home. Missionary if I'm too tired. Being on top is just, better. Fight me.
LMC: Don't judge me – missionary. I love the intimacy, I don't want to stare at the sheets.
LL: All wrapped up in each other.
DL: Hopelessly traditional – but missionary is the best. God, I sound like a straight person.
Shower and bath sex – yes or no?
BB: NO. NO. Awful, terrible, cancelled. Asking for broken bones.
DL: Shower, yes. Especially since I have trouble reaching my own back with the soap.
Is masturbation still important if you have a partner?
BB: Not vital, but me-time is nice. Definitely essential for long-distance, but usually together, on FaceTime.
LMC: Duh. You need to know what you like to maximise your sex life with your partner.
DL: Practice makes perfect.
Tips on spicing up a long-distance relationship?
BB: Phone/FaceTime sex, for sure, once you get into it. Not as good as regular, granted, but the best you're gonna get. Naughty presents don't go amiss either.
DL: Sexting, Skype sex, phone sex, Snapchat – fun. You could always consider an open relationship, but that's not for me personally.
LL: I'm personally not one for phone sex or nudes. Trust that you'll pick up the spice when you reunite.
Post-sex cuddles?
BB: YES. Nothing better, after you've both peed to avoid the deathly UTI. Little spoon until I die.
LMC: Yes. Always yes. Proves its true love.
Casual or monogamous sex?
BB: Monogamous, mostly because I'm lazy – a long-term partner knows what I want.
DL: Monogamous. For me, casual sex is just like a supplement: I use it to keep me going while trying to find a boyfriend.
Sex toys / BDSM / Role Play?
BB: Vibrators are fun if you don't have access to genitalia. Considered a strap-on with a girl once, but they're kind of expensive. I've tried light bondage and Daddy stuff, but wasn't really feeling it. Role play is just too much for me.
DL: Sex toys: yes. They can be fun, but more importantly loosen you up – if you get my drift. BDSM: hot in theory, but too much pain and I'm out. Role play all depends on the acting skills – badly delivered acting is a mood killer.
Do you watch porn? If so, what kind?
DL: Mostly amateur porn. Grainy home footage is inexplicably hot, also glory hole videos. Sometimes I watch straight porn that's made for women/gay men, so the camera focuses on the man.
LL: Yes, lesbian or standard. Anything where the woman looks like she's enjoying it!
And finally, any fetishes?
BB: I like being spanked as much as the next girl.
LMC: A blindfold – does that count?
LL: Not sure if it's a fetish, but having her fingers run all over my back.
DL: I definitely prefer to be submissive. I also have a medical fetish, but none of my real life doctors are particularly attractive.
There you go! We hope you enjoyed reading what these people truly want from their sex lives.
Who said sex talk need be a taboo subject? Not us.