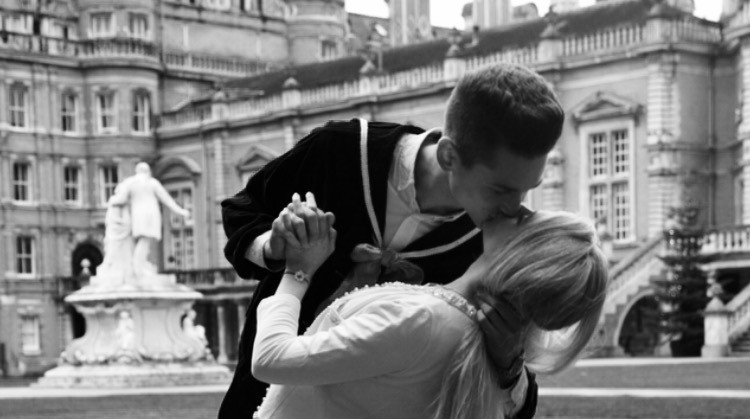 Considering the fact that Valentines is fast approaching, the Lifestyle team is focusing on dating and love; as we know how hard it can be to find someone when you're swamped with work.
Therefore for this issue's photoshoot we decided to recreate famous iconic images of love with real couples, just to prove it is possible to find someone at Royal Holloway.
We photographed Fashion Society's president Grace Caro and her boyfriend, in the style of the renowned V-day Kiss in New York's Time Square (1945).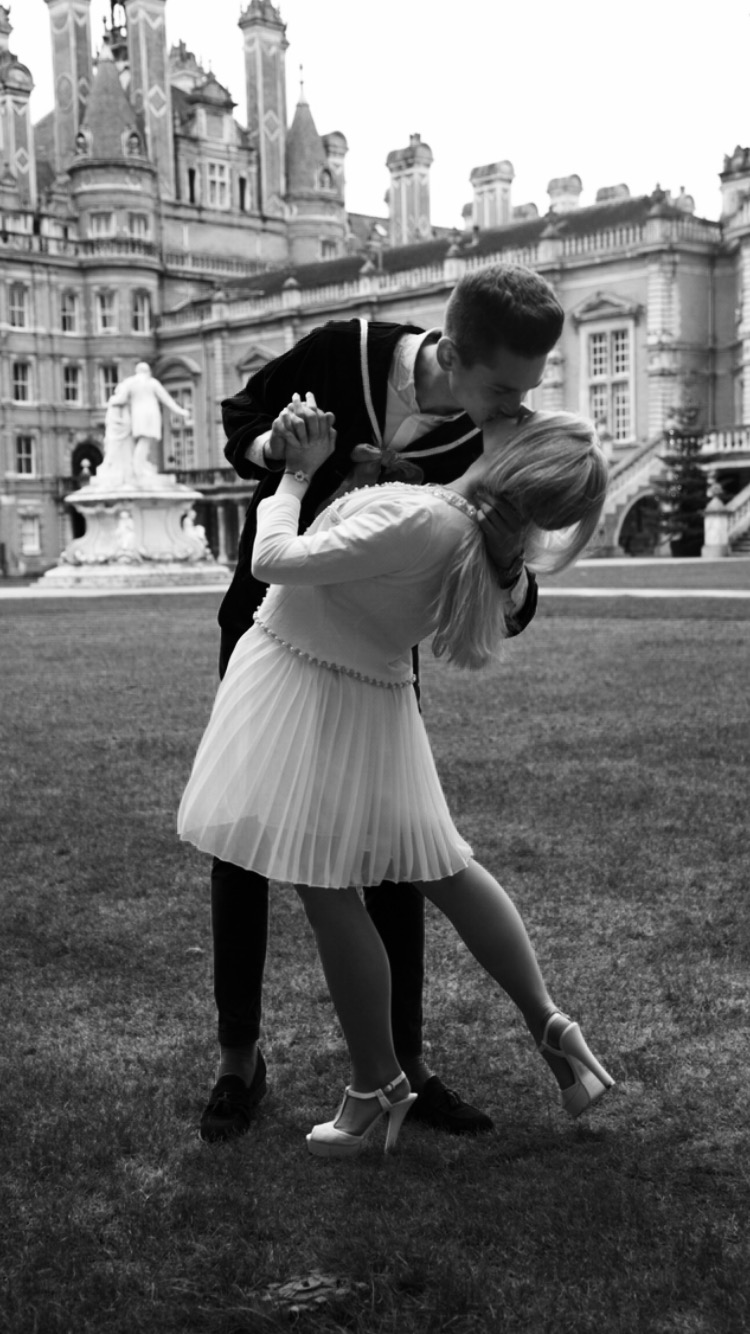 The original was photographed by Alfred Eisenstaedt and portrays an American sailor kissing a woman (a nurse) in a white dress on Victory over Japan Day (V-J Day) in Times Square. It is so iconic because if taken from any other angle the lighting would hide either the sailor or the nurse.
"The times square kiss" not only shows love of country over a victory but also the romantic gesture of two complete strangers. Surly that symbolises how all love stories begin with two strangers, right? Even if you fall for your best friend you were strangers at some point.
Our photoshoot consisted of the great Founders building of Royal Holloway acting as Times Square on a sunny Friday afternoon; with a simple white dress (provided by the Fashion Society) and a sailor costume (provided by the Savoy Opera) we were underway. Needless to say, as it was in December, this was a cold photo shoot but we still powered through and came out with some beautiful pictures that not only recreated the original image but also captured exactly what we wanted: love. I consider myself lucky to find a couple so loved up that they were happy to have us photograph their affection for each other.
Photo taken by Jessie Beach-Thomas.