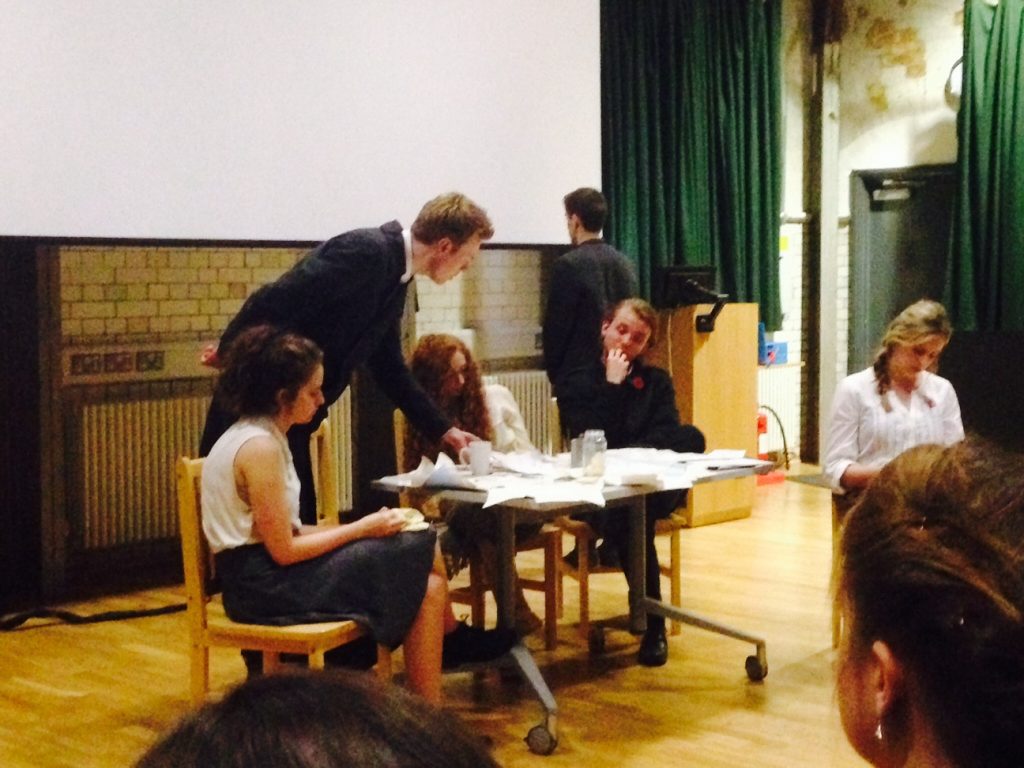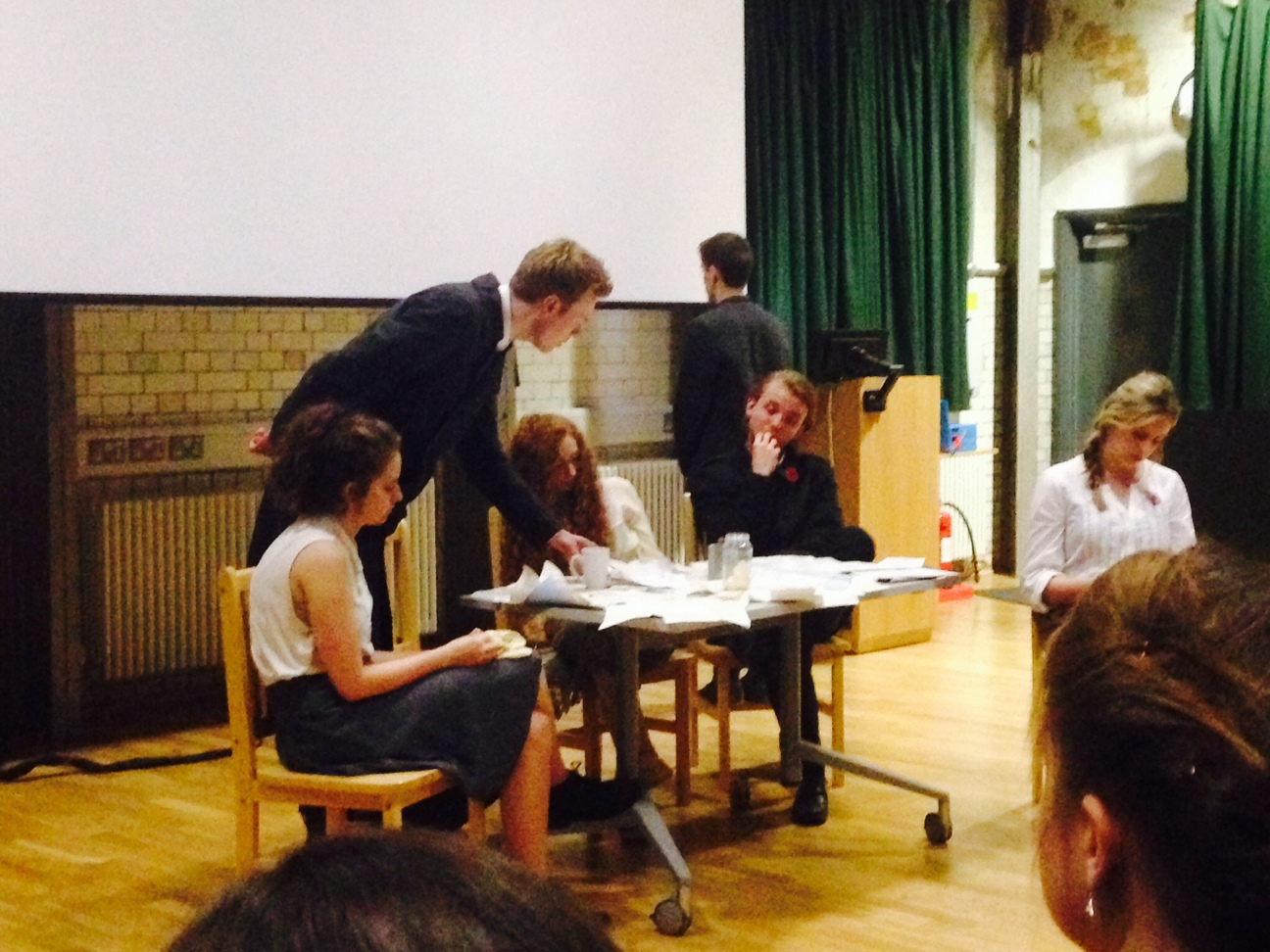 What was your role in the event?
As President of the History Society, I was one of the primary organisers of the event and had to make sure all of the collaborators knew what was going on and were happy with everything. I was also involved in deciding what letters and poems were involved in the evening and making sure everything flowed well from one to the other. Additionally, I compered parts of the evening and introduced all of the letters, poems and memoirs.
Are you happy with how the event turned out?
I am extremely happy with how the event turned out! When you are working with so many different societies and groups, it can get very confusing and make it difficult to make such an event successful, but luckily it was a success and I was so impressed with how everyone pulled together and made the event a special and poignant evening.
What was your favourite part?
Oh, that's a tricky one! A few of the letters I thought were particularly special, such as a letter from two sweethearts who are discussing the possibility of them marrying. The letter may appear trivial, but its innocence truly showed the humanity that was present in the trenches. However, the singing sections were the best, with MTS's "Tell my Father" and Savoy Opera's "Keep the Home Fires Burning" truly epitomising an amazing evening.
Why was it so important to you to do this event?
When you put on commemorative events, particularly for World War One, there is a tendency to just remember the dead and to talk of them fighting for our freedoms and glorifying their death. It can also be very Anglo-centric and forget the part that other countries played during the war. We wanted this event to remember all of those who fought, not just those who died, but we also wanted to remember the forgotten victims; the women, children, the elderly and the bereaved, all of who were seriously affected and had to make difficult choices in extraordinary and unprecedented circumstances.
Why did you choose this particular style of event?
We wanted this event to be an informal affair, therefore allowing people to express their emotions in whatever way they wanted without feeling constrained by formality. We also wanted to show the real people and not focus on the statistics and that is why we felt the need to include pieces from all walks of life and all emotions. We also wanted to make it an inclusive and collaborative event, which is why we turned to the likes of the Drama Society and the Music Department for them to be able to have an input and allow everyone to access it.
How would you describe it for someone who couldn't attend?
'Love Knows No Distance is an event for all where they can remember and commemorate all of those who were impacted by the First World War. To help us do this, we will be looking at letters, diary entries, music and drama extracts, all of which will highlight the human nature of the war, rather than just looking at the numbers. There are extracts from British, German, Russian and Turkish perspectives as well to highlight the global nature of the conflict and will involve collaborations from the History Society and Department, the Drama Society, Music Department, Student Workshop, Musical Theatre Society and Savoy Opera Society.'
Do you organise this sort of event often?
Nothing like this before! We have our regular events, but we have never organised an event like this previously, although we would like to make this an annual event and maybe do similar events for other milestones, such as the end of World War Two.
Does the History society have any more events planned?
Yes we do, we had our annual Blitz Ball on Thursday 13th November at 8:30pm in Founders Dining Hall, and we will be holding a Christmas Quiz on Friday 5th December from 7:30pm. We are also currently organising our Annual Dinner which will be on Friday 13th March and our Boat Party which will be in June 2015.