The Shakespeare Society's current production of Love's Labour's Lost puts on a sassy and charismatic spectacle of the timeless comedy. 
Love's Labour's Lost follows the young King Ferdinand of Navarre and his three lively companions, opening with their well-intentioned decision to abstain from the company of women for three years while they focus on their academic studies. This ultimately fails, as each of the male courtiers falls in love with the Princess of France and her own companions. Classic Shakespearian farce and trickery ensue as this colourful production directed by Jack Hardman brings to life the games of love and power between the sexes. 
Undoubtedly, the strongest part of the production was the dynamic between cast members. The performers worked seamlessly together, whether it was the male characters in their chaotic display of physical comedy or the tense relationships between love interests, this production showed the best and brightest of the society's talent. Special mention must go to Eleanor Rutter as the Princess of France, depicting a regal lady of sass and poise that challenged every man on stage, creating an engaging contrast to the boisterous physical comedy of the male characters. Another special mention must go to Matt Rainsberry for his portrayal of the vivacious Berowne. His energetic performance accompanied with his band of foolish brothers allowed for a delightfully entertaining piece of theatre.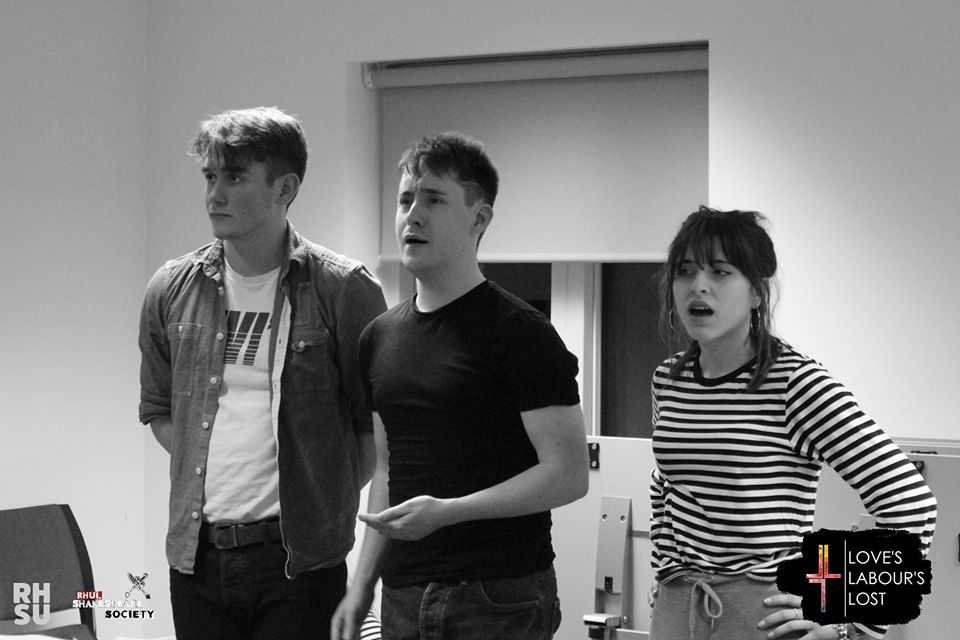 The play captured the tension of relationships within the text, pulling apart the shallow nature of the male gaze with a blend of comedy and Shakespearean trickery. However, there were moments that felt slightly out of place, particularly with the song, 'Keep Hauling On.' The song, although well produced and accompanied with good harmonies, felt out of place in the production. As a song about love and sex, they missed the great potential for its comedic role in the performance, particularly between Don Armado and Moth. The production also missed a trick on visually enhancing their characters with costuming. The uniform tie-dyed shirts and black trousers made the characters lose their sense of self-identity in a play that enacts love and gender. The uniformity of the cast stunted the potential for further visual personalities to shine through.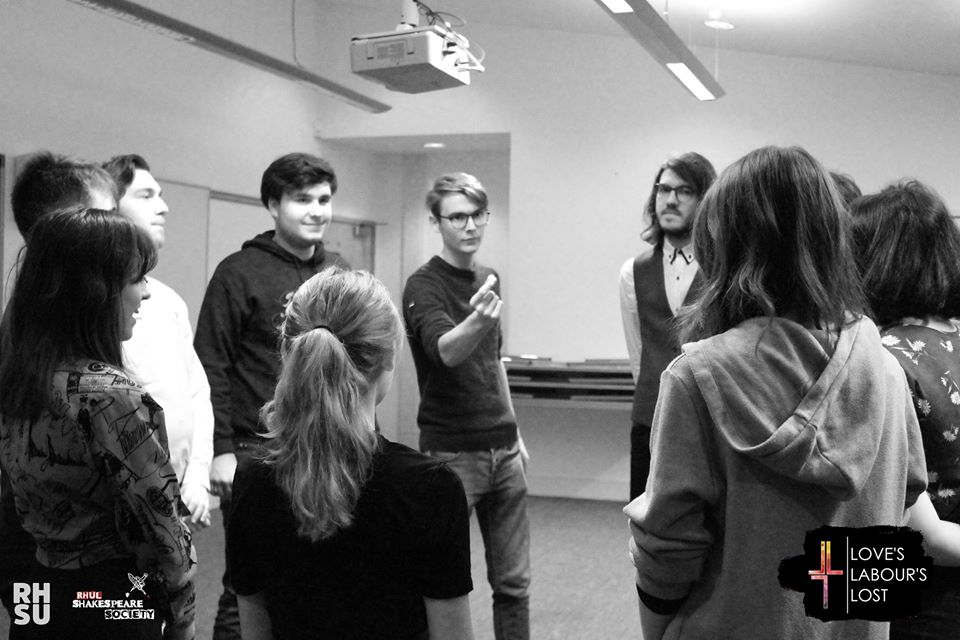 However, in the difficult task of conveying Shakespearian language and storyline, the actors succeeded, as their comprehendible and funny performance was a credit to the actors' talent. Their ad-libbed moments made clear that the actors knew their texts and understood the dialogue and dynamic between characters, making the play accessible to all of its audience. Congratulations to all of the cast and the crew for creating a truly unforgettable performance, I could not recommend the show enough.