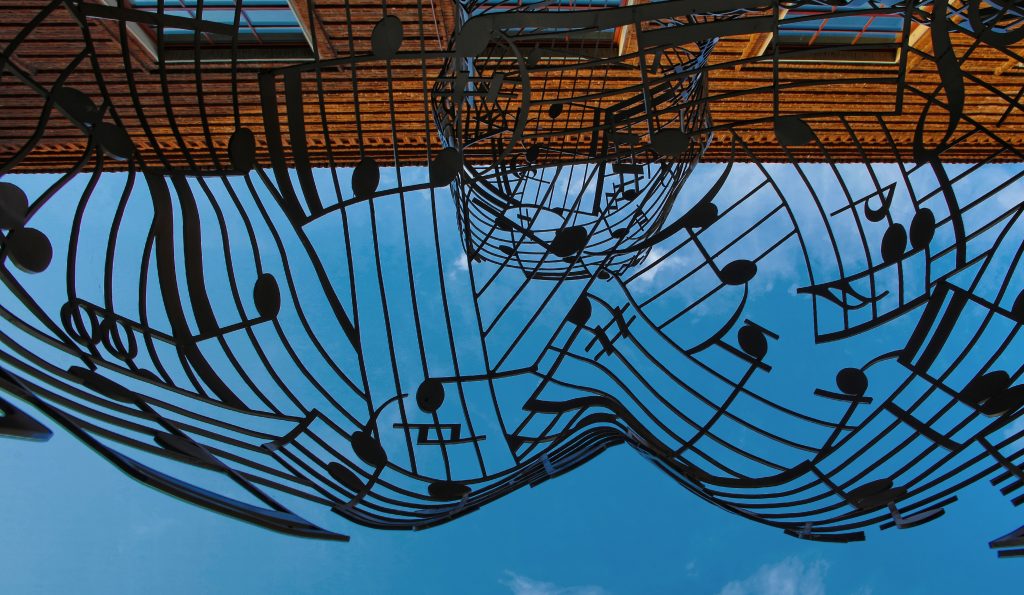 Clarissa Philpott
Author's note: Please read this at your own discretion. TRIGGER WARNING: There are quite a few direct mentions of sexual assault, substance abuse, self harm and suicide.
Lady Gaga – Replay from Chromatica – life dealing with PTSD
(to be honest the entirety of this album is amazing at telling stories of trauma and healing!)
Despite its upbeat melody and EDM rhythm, the twelfth song on Lady Gaga's latest album Chromatica called Replay, is actually about Gaga's PTSD. Whilst a lot of song writers have tended to stray from direct meaning in their songs, and prefer to use metaphors that listeners can interpret themselves, Lady Gaga is almost always straight to the point, in particular when it comes to stories of sexual assault. As a rape surivor herself, she is able to write and perform music that expresses exactly what she and others might be thinking and feeling. Whilst there are no specific lyrics in the song Replay that relate to PTSD, a lot of the feelings she expresses are those which are connected to trauma and the feelings of PTSD.
Verse !:
Am I still alive?

Where am I, I cry

Who was it that pulled the trigger, was it you or I?

I'm completely numb

Why you acting dumb

I won't blame myself 'cause we both know you were the one
Verse 2:
Every single day, yeah I dig a grave

The I sit inside it, wondering if I'll behave

It's a game I play, and I hate to say

You're the worst thing and the best thing that's happened to me
In both the main verse you can see that Gaga uses clear imagery and objectification of her feelings: 'who was it that pulled the trigger, was it you or I?' could represent internalised doubt; 'am I still alive?' and 'numb' emphasising emptiness and the idea of not feeling; 'yeah I dig a grave' perhaps objectifying her dark thoughts; 'worst thing and the best thing' representing a feeling a lot of survivors of sexual assault can experience when the one that hurt them was someone they loved.
And of course the chorus of Replay makes the themes of the song pretty clear – her thoughts are replaying the experiences she has had which caused and trigger her PTSD:
The scars on my mind are on replay, r-replay

The monster inside you is torturing me

The scars on my mind are on replay, r-replay
The imagery of the chorus also lends itself to the idea of pain and suffering: "…torturing me". Her PTSD is a constant part of her life that she is having to cope with. Frankly I think she is doing a marvellous job, and I hope she continues being an advocate for mental health.
Demi Lovato – Sober – dealing with addiction and relapse
It is no secret that Demi Lovato has battled the effects of substance abuse, whilst also struggling with bipolar disorder and bulimia. According to a documentary the singer released in 2017, Lovato first tried cocaine when she was only 17 years old and had just started working with Disney. 
After attending rehab in 2010 at just 18 years old for self harm and bulimia, she was then diagnosed with bipolar disorder, which she claimed that "looking back, it made sense". She would find herself in the middle of a manic episode, frantically writing songs at 5:30 AM. During this time Lovato turned to drugs and alcohol in order to cope, majorly struggling with abuse and addiction until 2013 when she checked herself into rehab in LA. However on 21st June 2018, Lovato released the song Sober, declaring that she was no longer sober. Just over a month later Lovato overdosed and was admitted to hospital in LA, where she was treated and began her recovery. This year, Lovato told the world that the reason for breaking her sobriety was the return of her struggles with bulimia. 
The song Sober is possibly one of the most beautiful pop songs I have ever heard. I am not exaggerating. It is so raw, and deals with pure emotion in such a delicate way. Despite the song's unfortunate circumstances, Lovato's prowess in song writing shines through. Her way of conveying emotion is seemingly effortless, although I know it would have taken her a lot of courage to release it. 
Momma, I'm so sorry, I'm not sober anymore

And daddy, please forgive me for the drinks spilled on the floor

To the ones who never left me

We've been down this road before

I'm so sorry, I'm not sober anymore
I'm sorry for the fans I lost, who watched me fall again

I wanna be a role model, but I'm only human
It is clear from the lyrics that there was part of her recovery that she did for her friends and family as well as herself. 'We've been down this road' – subtle imagery of her relapse; '…for the fans I lost, who watched me fall again… but I'm only human' – I think these lyrics are particularly important, as we can often forget that celebrities and those in the public eye are real people too. 
This year was the first time since the summer of 2018 that Lovato has released new music, so I hope that this means she is making a steady and full recovery.
Logic – 1-800-273-8255 – dealing with a disossiative disorder and a suicide attempt
It is not just the female powerhouses of pop, but the men of the top 40 chart talk about their struggles too. Logic is a perfect example of this. His song 1-800-273-8255, released in 2017, talks about suicide and the feelings associated with the darkness you can experience with mental illness. Logic, who suffers from a dissociative disorder known as Derealisation (also called Depersonalisation) which is when a person feel outside themself, as if they are observing their actions, thoughts and feelings from a distance, often experiencing the world around you as 'foggy' or 'unreal'. This can often drive people who suffer from Derealisation to dark, suicidal thoughts, and although Logic never attempted suicide because of his mental health, he was hopitalised in 2015.
The title of this song is actually the phone number of the National Suicide Prevention Hotline in the USA. According to Logic, the first verse and the hook of the song is presented from the perspective of someone who has called the hotline, experiencing suicidal thoughts. The lyrics he uses as the character of the caller are also particularly poignant when you understand the complexity of his dissociative disorder.
I've been on the low

I been taking my time

I feel like I'm out of my mind

It feel like my life ain't mine

Who can relate?

I've been on the low

I been taking my time

I feel like I'm out of my mind

It feel like my life ain't mine
I don't wanna be alive

I don't wanna be alive

I just wanna die today

I just wanna die

I don't wanna be alive

I don't wanna be alive

I just wanna die

And let me tell you why…
After touring his 2015 album The Incredible True Story, Logic said that the reaction from the fans was unbelievable. Some fans told him that his music had literally saved their lives, and because of this Logic decided to use his voice as an artist to advocate for mental health, in particular that of young men. 
For the track, Logic brought in the vocals of Khalid and Alessia Cara, two other artists that have spoken out about their mental health experiences. The single debuted at No. 61 on the US Billboard chart but shot to No. 9 after the song's live performance at the 2017 MTV Video Music Awards.