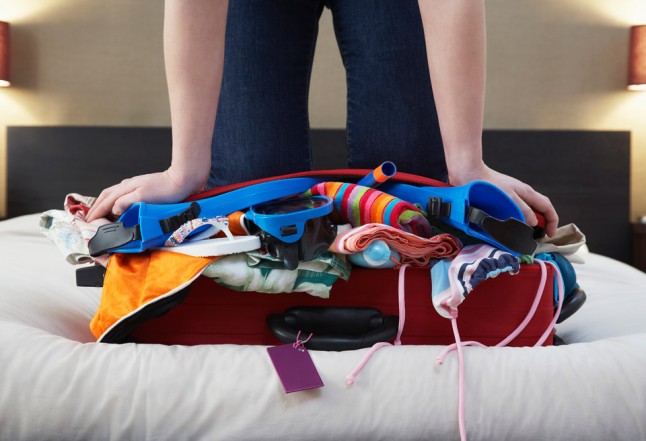 The orbitals guide to packing for your summer!
So most of you, who can afford it, are likely to have booked an amazing summer 'vacay' with friends or family now that exams are over and the sun is shining. But whether its camping in the relaxing lake district or sunning it up in St Tropez you need to know the essentials to pack.
Beach: if you're going to the beach whether it be abroad or in the UK here are the three S's you will need for sure.
Sunglasses-these are a must! Of course they are stylish but they can also protect your eyes from a whole bunch of conditions caused by ultraviolet rays as the eyelids are a very sensitive part of the body.
Sun cream- obviously wearing sun cream helps keep the harmful UV rays from causing harm but it actually helps to build a tan too. By keeping your skin hydrated you are more likely to tan then to burn; applying lotion every few hours will give you that desired golden glow.
Sandals- nobody wants sand in their shoes because lets be honest there is nothing worse then a sandy sock. The best shoe type is sandals or flip flops, preferably waterproof ones so you can wear them after taking a dip to avoid the scorching sand.
Camping: camping is a tricky one for some, you really need to be 'at one with nature' to truly appreciate your surroundings.
Wellington boots- these are essential whether you are camping with friends in the woods or camping at a festival. The amount of mud will astound you. (Plus they look really cute with knee high socks for the festival chic look)
Coat- even though you will be in a tent you are basically sleeping outside, so you will get cold. Take a coat or jacket or even a blanket to snuggle up in when it gets dark and chilly. A waterproof bright coloured coat is recommended so you are kept dry and you are visible to be seen by search and rescue if you are in a deserted forest or mountains.
Backpack- just in case you decide to go on a hike or walk a backpack or sturdy bag will be perfect for carrying your essentials such as; water, a first aid kit, food, a camera and a map.
Clubbing: are you going to Ibiza? Will your summer be one huge party?
Swimsuit-Nothing says Ibiza like a swimsuit for a pool party. You need to ensure you have a practical outfit suitable for dancing and sunbathing.
Camera- you want to make sure you capture those memories. Whether it be a spontaneous tattoo you find the next morning or a group shot by the pool. A waterproof disposabale camera is always a treat because not only can it get wet by the pool but it will also nicely fit in an evening bag.
Bum Bag- don't let the name fool you, a bum bag is the perfect bag for being abroad. It fits your phone and money in and you don't even have to carry it; tie it around your waste and be on your way. (It also means your valuables are always on your possession so it is very safe when in a different country)
Airplane essentials: just a few things to remember.
lip balm- aircon on planes dries out your lips and it wont exactly take up loads of room in your hand luggage.
Earphones- it can't just be me who hates trying to sleep on a plane and all you can hear is babies crying or loud coughing. Bring headphones or even earplugs to give yourself peace and quiet. They work well as entertainment too if you cant sleep and want to listen to your summer playlist.
Magazine/book- some flights can be long and tedious so make sure you take something in hand luggage to occupy yourself. Personally I like buying a new book in the airport to read but I know some prefer a good old crossword puzzle.