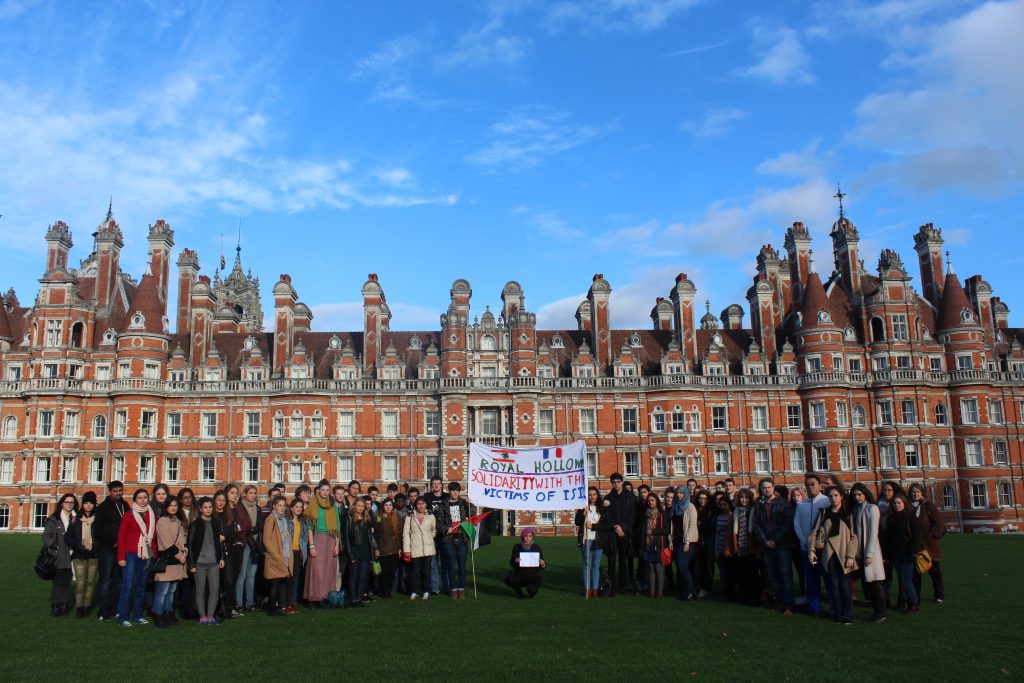 At 1pm yesterday a crowd of Royal Holloway students gathered to pay respect the lives lost due to ISIS' latest attacks in Paris and Beirut.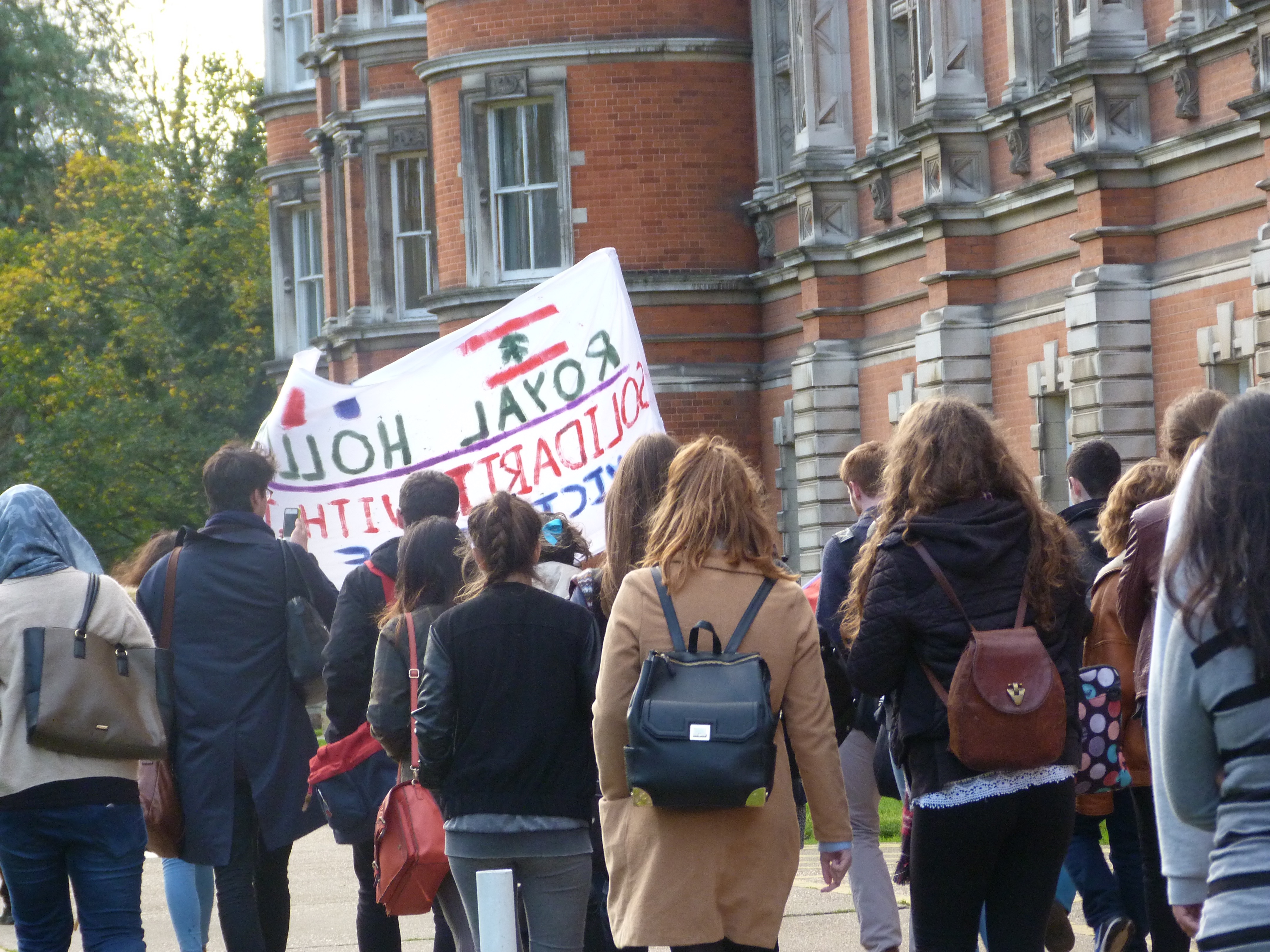 Following the attacks, second year PIR student Ryan Knight organised a peaceful demonstration on campus. Students turned up to take a one minute silence in honour of those who have lost their lives and march around the exterior of Founders Building whilst standing in solidarity with the victims of ISIS. Ryan said 'Although it would have been nice if the University had informed more staff, the spontaneity of the event limited this. However, it is important for students to organise events like this autonomously instead of waiting on university initiatives to commemorate these events as it builds a culture on campus that fights against these racist, fascist acts'.
This event was organised in the wake of the attacks in Paris on Sunday night that left 129 people dead and hundreds wounded, as well as twin bombings in Beirut last week which killed 44 people. One of the main aims of this demonstration was to give attention to other attacks that are happening across the world that are less prominent in the Western media as they are not within Europe.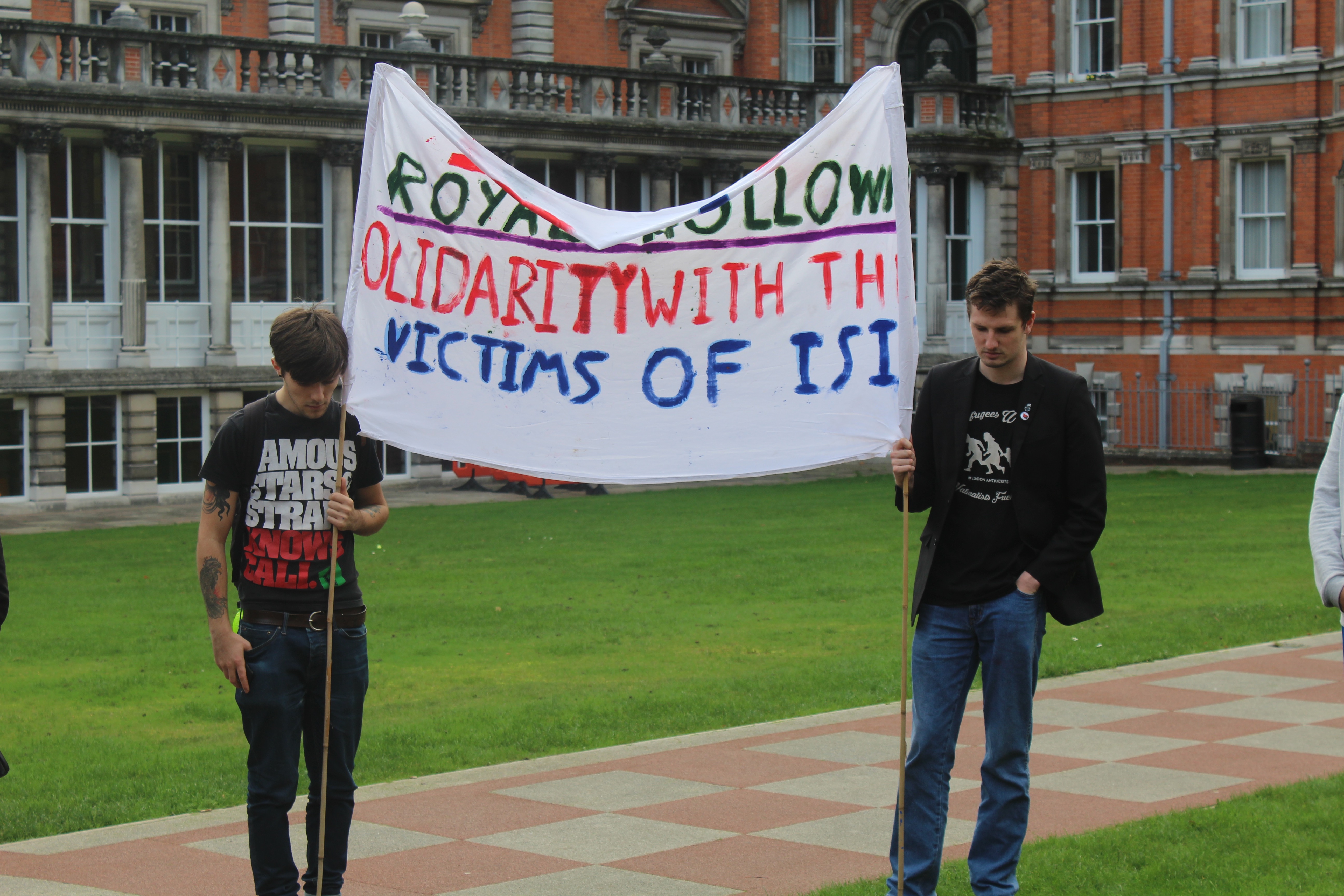 Professor Justin Champion who attended the event commented on the recent attacks, suggesting that the public cry to close UK borders is 'a pitiful knee-jerk reaction, the asylum seekers are fleeing these barbarians – they are not the barbarians'. As a Professor of History he went on to ask 'have we not moved on from the 17th century after Guy Fawkes? A time when if you were a Roman Catholic Priest you were lynched in the street – we stigmatise anything we don't like, which is exactly what the UK media are doing today'.