Rainbow Laces Campaign
by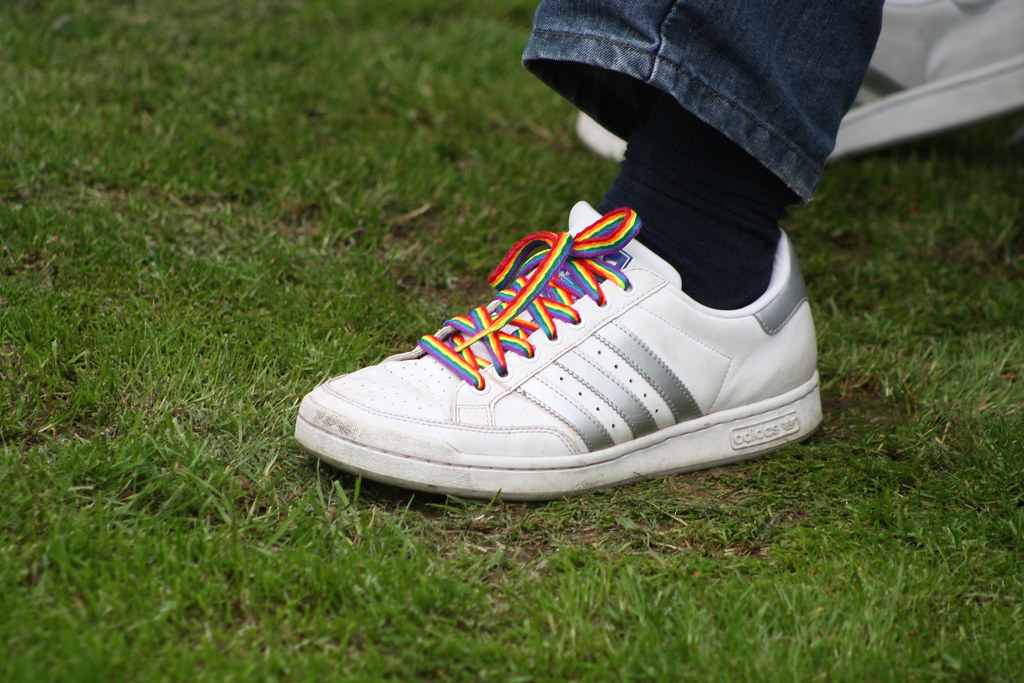 What is the rainbow laces campaign, and why is it important? By Claudia Hall
As I swapped out my pink astro laces for rainbow-coloured ones before a hockey match last year and had my cheek painted with a rainbow flag, I had little knowledge of the great work that this movement I was supporting did. Royal Holloway Hockey Ladies 2s have always been an inclusive team that has supported one another through every obstacle the club and University has thrown at its members. So, to walk on to that pitch with the whole team kitted up in support of a cause deeply personal to many of our team, was inspiring. It demonstrated the power of sport and the unity and support it can bring to many people.
The Rainbow Laces campaign launched by Paddy Power and Stonewall UK in 2013, set out to tackle homophobia in football by distributing rainbow-coloured football laces to every professional player in the UK.
This movement now goes beyond one sport but aims to promote equality for LGBTQ+ persons across all sports. The Premier League, the FA, Premiership Rugby, the RFL, Great British Racing, Team GB, England Golf and England Netball are just some of the NGBs and organisations who bring this campaign to life by lacing up.
The movement began to combat homophobia, biphobia and transphobia in sport. Stonewall claim that 72% of football fans have heard anti-LGBT remarks at games in the last five years and that one in five 18-24 year olds say that they would be embarrassed if their favourite player came out. 43% of LGBT people think public sporting events aren't a welcoming space for LGBT people. 56% of sport fans who saw Rainbow Laces agree that more needs to be done to make LGBT people feel accepted in sport.
As a result, this campaign aims to raise awareness and support for LGBTQ+ players and fans. It has grown from a single focus, to encompass the challenges all spectrums of the community face within sport as a whole. You can get involved in this positive campaign by purchasing these laces on the Stonewall website. To this day, I still have my rainbow laces in my Astros, and I will continue to play with them in Allyship and support of everyone I know and do not know. I am now more informed of what they mean and their significance and I would urge anyone and everyone to encourage your sports team, your friends and family and yourselves to purchase a pair and support a great cause.