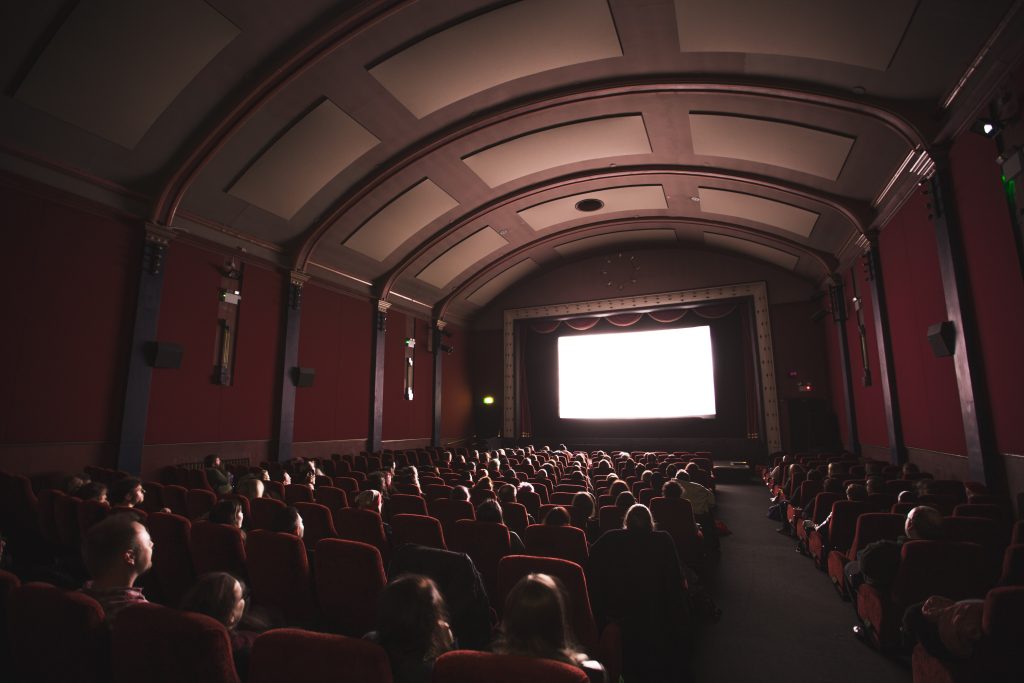 At the end of 2019, cinema was reaching heights it had not previously seen in years with attendance numbers rising, box office income booming and a steady growth of cinema chains warding off hungry streaming service giants. Just over a year later, the film industry continues to grapple with coronavirus safety precautions and cinemas are on their knees with no end in sight to the void of successive lockdowns. Meanwhile, Netflix, Disney + and Amazon Prime have surged ahead of competitors like Odeon and Cineworld to new dizzying peaks of obsessive mass consumerism. One has to ask the question; can cinema adapt and survive in its darkest hour?
If the recent recording of the Tom Cruise outburst on-set at Pinewood Studios whilst shooting the latest Mission Impossible flick is anything to go by, film sets and studios are obviously under strict coronavirus measures and producers, like Mr Cruise, are certainly keen to police the situation. Restrictions when shooting include all the new-norms like social distancing, wearing masks and constant testing but the once buzzing atmosphere surrounding directors, actors and runners has been replaced by virtual meetings and isolated lunch breaks. If worries of coronavirus weren't enough to concern workers in the film industry then perhaps the fear of Tom Cruise or the compulsory COVID Compliance Officer might be, as sets are now required to have such an officer prowl around at all times. In these extreme times, some studios have taken extreme measures to dramatize films and television employing camera wizardry and innuendo-laden scripts with no physical contact permitted. Some directors in the U.S. on the CBS soap opera The Bold and the Beautiful have even gone to such lengths to use mannequins in sex scenes with actors for lack of other resources.
On the other side of the screen, filmgoers have been barred from cinemas throughout each lockdown in the U.K. but some countries are taking lighter precautions to limit the damage dealt to cinema chains. South Korea's biggest cinema group CGV, has permitted gamers to rent its screens for two-hour slots at a time for ₩100,000 (£65) before 6PM and ₩150,000 (£98) after. The new service started this year and already cinemas in South Korea have been booked more than 130 times by single people, couples and families despite only 50% capacity regulations. CGV has also introduced a delivery service to customers who order cinema food like drinks, popcorn, nachos, and even calamari. (Source: BBC News) The American cinema company Malco Theaters, has opened its doors to people wishing to rent screens for gaming purposes or private viewing, even allowing those who use the venue to bring up to 20 guests. (Source: The Verge)
Although these cinemas may be adapting to economic hardship with creative methods, other venues here in the U.K. and around the world have been unable to solve the attendance issue as successfully. Last year, the world's second largest cinema chain Cineworld, reported a £1.3bn pre-tax loss and a 67% dip in revenues during the first half of the year with prospects for a successful recovery plan seeming unlikely. The shareholders of the cinema chain did however controversially vote on a bonus scheme in January which could see the chief executive and his deputy receive up to £65m each in shares. This is a grossly immoral and negligent decision when a majority of the company's employees are on furlough pay from the government with uncertain futures for their livelihood.
For a brief glimpse in 2020, the pictures had returned but few felt ready to approach the big screen and the future of the industry faces the likelihood of being downsized in every sense. The future of the big screen may soon be limited to the 40 inch bars of home televisions and the fate of streaming services. There is of course a light at the end of the tunnel, the BFI chief executive Ben Roberts has been outspoken about a possible reopening date for cinemas across the country in May. The questions remain however, will cinemas survive until then? And if so… for how long?