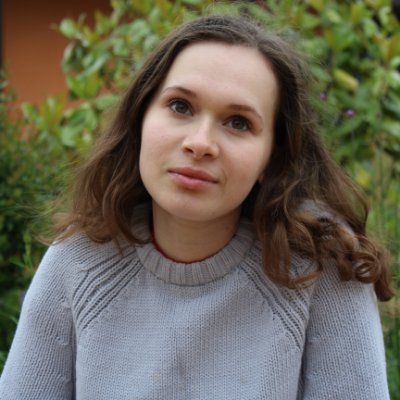 Here at Royal Holloway we are lucky to have a wide breadth of musical talent, and as the Music Editor of Orbital, I hope to bring you some new, up and coming faces each month! If you would like to be included in a future feature, please contact me directly at [email protected].
Miriam Endersby:

Miriam is a 21-year-old soprano singer, currently studying French and Italian at RHUL. She recently spent a year-abroad placement at Istituto Monteverdi Conservatoire in Cremona, Italy, where she studied with the sopranos Federica Zanello and Maria Billeri, and the bass-baritone Mario Luperi. Miriam has a particular interest in baroque and early opera, and is currently writing a dissertation on gender and power in Handel's Italian operas. She also enjoys Gilbert & Sullivan operettas, and has previously been Education and Outreach Officer for Savoy Opera Society. Notable roles have included Lucy Brown (The Threepenny Opera), Peep-Bo (The Mikado), and Inez (The Gondoliers) for Savoy, as well as Alice in Magna Cantata, an original work by Philip Lawson and Andrew Mackay which premiered at Salisbury Cathedral in 2015. She recently participated in a masterclass with acclaimed director John Ramster, a baroque gesture workshop with historical acting expert Dionysios Kiropoulos and oratorio coachings with tenor Benjamin Hulett. Miriam is due to graduate in 2021, and will audition for Masters' programmes at UK conservatoires this autumn.
Instagram: @miriamendersby_soprano
Twitter: @singingmisby
Recent YouTube upload: https://youtu.be/N4JizfxwjBk 
Alex Smith: 
Alex is a second year Politics and International Relations student, graduating in 2022, and is also the Treasurer of DJ Society. He is an independent songwriter, producer, DJ and live sound engineer going under the alias Eclipsis. He writes and releases music of all genres including Indie, Rock, Metal, Pop, Folk, Reggae, Electronic and House. During lockdown he hosted various Drum & Bass livestreams, featuring his own sets and music. He recently released a multi-genre EP called "State of Mind", which was written and recorded entirely during lockdown. According to his Facebook page, his main musical influences are Enter Shikari, The Prodigy, Bring Me The Horizon and Chase & Status. Previous events include DJing House and DnB nights at Medicine and ATIK Windsor as well as multiple acoustic street shows across Hertfordshire, Norfolk and London.
Spotify: Eclipsis
Facebook: https://m.facebook.com/eclipsismusic/
Instagram: @eclipsismusic
Clarissa Philpott