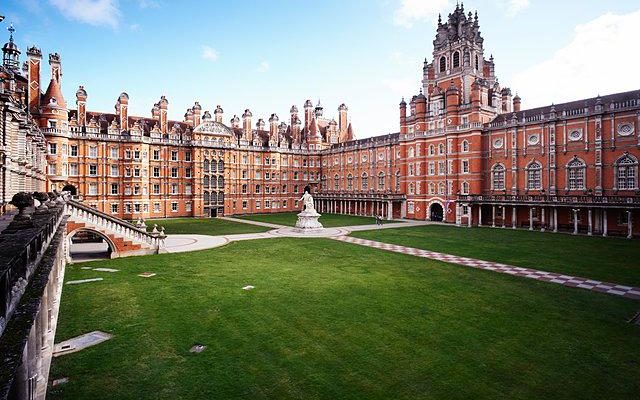 The Victorian era was well known for its innovative style. The nineteenth century saw an exceeding development in architecture as a result of industrial advancements across Britain. The Victorians saw this form of modernisation as a method to show off their wealth and impress surrounding nations.
This trend was ever evident in Egham, Surrey as Thomas Holloway Victorian patent medicine trader and subsequent philanthropologist put his fortune to the development of Ladies College, Royal Holloway. This was one of the most notable achievements of Victorian architectures and key investment following Holloway's business success. The architect, William Crossland, had a high specification when it came to the work behind his building and Holloway was no cheapskate when it came to the work behind it – in the end Founder's Building cost £60,000 when it was completed in 1887. Founders became one of Crosland's most renowned buildings, alongside Holloways Sanatorium down the road in Virginia Water. As a mark of history, Crossland's in Founders is now aptly named after William Crossland in commemoration to his work.
The overall result of the construction are now what can be considered somewhat of a spectacle. Pevsner, historian and specialist on the history of the buildings of England, called Royal Holloway's Founders "the most ebullient Victorian building in the Home Counties" and a "source of amazement" to all those traveling down the A30. A notable achievement taken from the Victorians and philanthropic success of Thomas Holloway, as well as a claim to fame right on our doorstep.