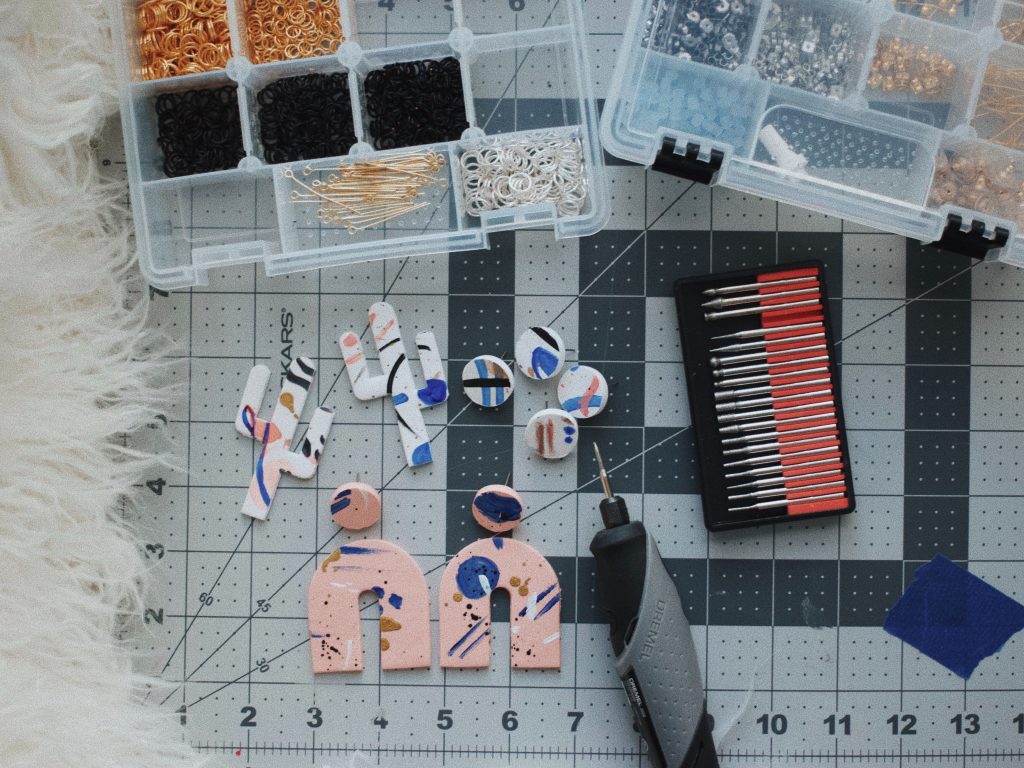 Elena McCaffrey
As I'm writing this, the chaos of Black Friday – Fast Fashion's favourite day – has just begun. However, in the year that Amazon has reigned supreme, we should be doing everything we can to support small businesses. A thing to remember is that small businesses often process their Christmas stock really early, so if you've missed your chance, don't be afraid to get your loved ones a gift card. This could feel like a cop out, but the right card can make a really lovely gift.
Here are some of my favourite small businesses:
Oski Studios: www.oskistudio.co.uk
Instagram: @oski.studio
There is nothing better than receiving a gorgeous piece of jewellery as a Christmas present. What's even better is knowing that it was made sustainably and came from a place of love. Oski Studios creates the most incredible jewellery, from funky earrings to elegant necklaces – this small business has it all. They are also always open to custom orders and have just started doing homeware.
AreWeNearlyBareYet: www.arewenearlybareyet.com
Instagram: @arewenearlybareyet
This company is all about getting people to embrace their bodies and to feel comfortable in their own skin. It's fair to say that I am beyond obsessed with this company! Prints are an amazing way to give something thoughtful and affordable to your loved ones, and these gorgeous prints make for the perfect present. You could even buy someone a gift card to have their very own nude portrait created. (This is my dream…if any of my friends are reading… HINT HINT.)
MUD Urban Flowers:  www.mudurbanflowers.com
Instagram: @mudgoods
Rather than gifting someone flowers that last a mere few days, give some vibrant and exciting dried flowers that last for years. I've become a huge fan of dried flowers over the past couple of weeks, and this company sends their gorgeous bouquets through the post. You can even add a soy candle to your order! With varying prices and quick delivery, it makes for the perfect gift!
Helena Tyce: www.helenatyce.com
Instagram: @helenatycedesigns
These creative and personalised gifts are great for the whole family. From cute cards to personalised notebooks, you can't go wrong with gifts that add a real sense of care and thoughtfulness. It looks like a great one for dads! And what is even better is that all their goods are ethically and sustainably sourced. This company really does have joy at the centre of its heart.