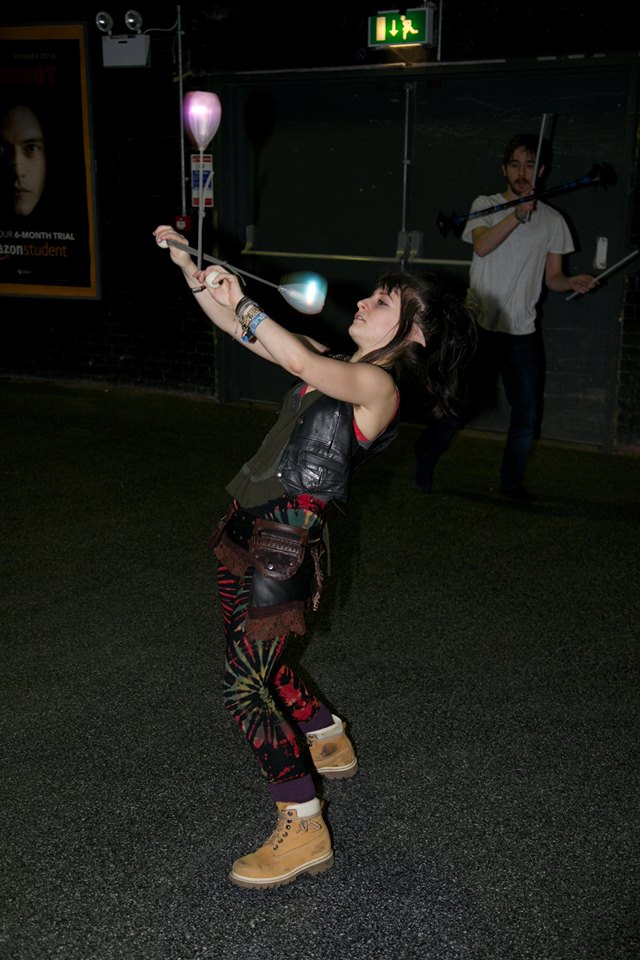 You may have seen Circus society around last term blazing their trail on the local scene and establishing themselves as a performing arts society. I ambled in to one of their training sessions to catch them in their element. Almost immediately after walking in I could feel the sense of community and togetherness that Circus emanated. With background music boosting the energy, Circus made a creative space to express themselves in. During the session I spoke to the President of the society Humarrah Shiekh.
What was a highlight from last term?
I think a highlight was the big gig that we had on bonfire night at Foresters Arms as we got to join the locals in the pub; we had a huge turnout and it was really good fun. We ended up getting loads of new people so it was great.
Any events planned for this term?
We're doing the Abfilth Cirque de Soleil, where we'll be fire spinning outside the SU and hopefully doing some LEDs inside. We're planning a circus takeover of the Armstrong Gun soon, where we'll be holding a training session open to everyone with a BBQ and some fire spinning once it gets dark. We also hope to arrange a summer show for all our members to show off the skills they've learnt over the year
Are members of Circus from a specific subject area?
We're quite diverse, there are a couple from drama but most of us study Geology, Physics, Computer Science and Information Security. We've got some exchange students who have just joined as well. Also, we have First years straight up to PHDs so there's a whole range of ages here. It's really, really open for everyone to come.
What do you think sets Circus apart from other performing arts societies?
I think we're a quirky bunch; we're the alternative kids in performing arts. In performing arts they are well interlinked with each other, like music and drama for example. Circus is a bit of a weird one, it's a performing art but it doesn't quite fit as neatly as the others do with each other, but that creates a different space and freedom of expression. It's a slightly different art. I feel that it's slightly weird but wonderful.
Hayley Dawson, Third Year, Drama
I think there was something very much missing from Royal Holloway students before we were here. It was certainly evident in my first year Circus society didn't really exist so I genuinely thought I was the only spinner and when we met these guys we all gave each other a push to make it happen. It's become something really special where you can be very open and honest with everyone. We've got nothing to hide, we're just good people wanting to dance and spin and chuck stuff around.