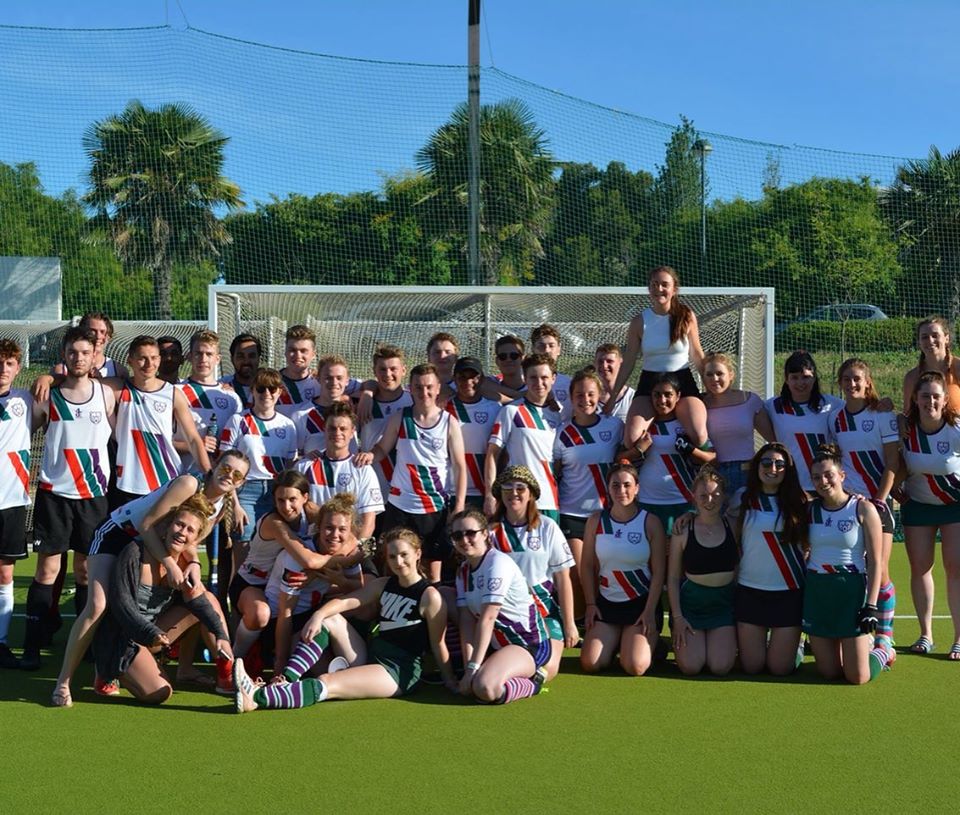 So Niamh, tell me a little bit about Hockey at Royal Holloway. Why did you join the team?
Well, I joined Hockey because I had been playing hockey for years previous to University; I just love the sport itself, but I could never have anticipated how much I would adore the RHUL Hockey family.
What are you most excited about this year?
I am excited to see what our new committee has up their sleeve, especially our new President (the woman, the myth, the legend) TJ Sullivan. I am also incredibly excited to see how the incredible twos-twos-twos (Ladies 2's) get on in our new leagues after securing a DOUBLE PROMOTION last season!
As someone who was awful at Hockey at school, can less able players like me join the teams?
RHUL Hockey has so many teams for people of any ability to be able to get involved, ranging from Fourth teams all the way to our advanced players in the One's. Furthermore, our excellent coaches will perfectly accommodate anyone of any ability. We have both men's teams as well as women's so anyone is welcome.
What is the best thing about being part of a sports team?
The magic of joining sports teams at University (especially Hockey) is the friends you make! Hockey has become a family away from home for me and I'm so grateful for all the remarkable friends and new relationships I have made that I will carry with me for a lifetime. OH, and did I mention all the socials, international tours, house tournaments and competitions. OOHHH THE EXCITEMENT!
Do you have any advice for new students this year?
Personally or in terms of Hockey? Well, in general, joining University can be TERRIFYING but try not to panic and simply live your truth. Be honest to yourself and others, this is the place to be your most authentic self with no judgement so take that by the balls and RUN WITH IT! In terms of Hockey, I cannot say much more than you have to join the biggest and best team on campus to see what I'm banging on about – no two-ways about it!
What can people do if they want to get involved this year?
I'm glad you asked! Come along and find us at the Freshers' Fair and chat with anyone of us. We also run our trials for teams on Thursday the 26th September from 7:15 to 9 pm.