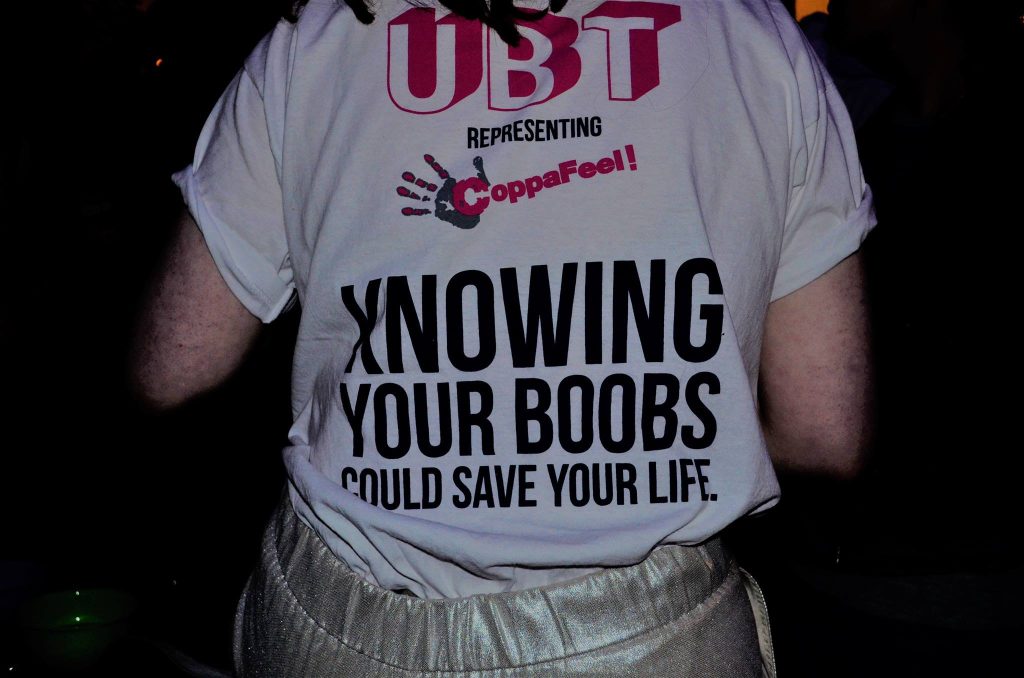 October is Breast Cancer Awareness Month, one of the biggest and most successful social awareness campaigns. Breast cancer can affect each and every one of us, and groups such as Royal Holloway's Uni Boob Team are working hard to make sure that people know about the risks. When I spoke to the society's president, Francesca Mills, I found out what their plans and goals are for this year.
First of all, can you explain what your key aims are as a society?
We work with Coppafeel!, a breast cancer awareness society which works to stamp out the late detection of breast cancer in young men and women. So many young people don't realise that they are at risk of breast cancer, and as a result they don't feel the need to check themselves! We want to get as many people as possible regularly checking their boobs or pecs. It's all about getting to know what's normal for you, so that when something doesn't seem quite right, you are confident enough to go to the doctor and get it checked out before it becomes something scary. We also raise money for Coppafeel!, so that they can carry on spreading their important message.
What are you planning for this year's Breast Cancer Awareness Month?
We have so much planned for 'Boob Month' as we call it. From selling tattoos at Toast, getting the football team training in bras and even the classic bake sale, we hope to be unavoidable during the whole month of October.
Have you got any other big plans for this year?
Our most exciting plan this year is to hold our very own Coppafeel! Glitter Party in December, so watch this space! We are also hoping to put on a karaoke night, a quiz night and everything we can to make sure that everyone on campus is checking their pecs and boobs!
Why is it so important for people to check themselves?
The founder of Coppafeel!, Kris Hallenga, ignored a lump in her breast for months. Aged just 23 she was diagnosed with stage four breast cancer, and has been living with it ever since. Along with her sister Maren, Kris set up Coppafeel! in the hope that young people would check their boobs and pecs regularly and take action if necessary.
Do you have any tips on how people can check themselves at home?
There is no specific way to check yourself. It's just about having a feel and learning what is normal. Breast tissue starts under the armpit and stretches all the way to the collar bone, and everyone has it (even guys!) so it's integral to have a good feel every so often. Aside from feeling for lumps, look for changes in the nipple and texture. For more pointers on what to look out for, visit the Coppafeel! website, or chat to a member of the Uni Boob Team.
Finally, how can people get involved with your society?
If you would like to help raise money and awareness for an incredible, invaluably important cause that could save someone's life, drop us a message on any of our social media! It's 'Royal Holloway Uni Boob Team' on Facebook, @ubtrhul on Twitter and @ubt_rhul on Instagram.
RHUL's Uni Boob Team also have a monthly text service, reminding subscribers to check their boobs.
Text UBT RHUL to 70500 now!