Life is a Cabaret, Old Chum
by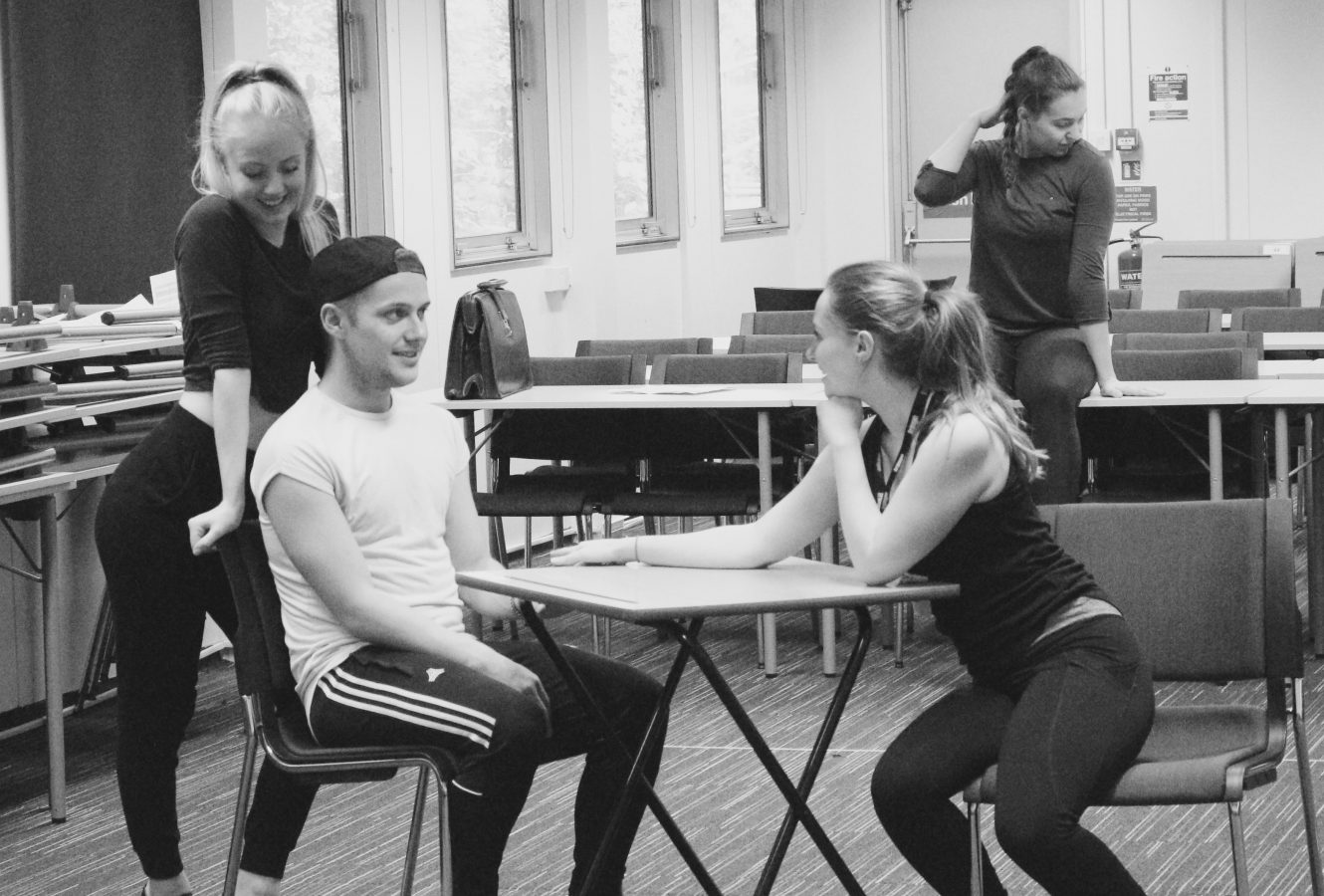 Michele Theil reviews MTS' Main Term Show, Cabaret, an amazing musical with interesting themes.
Saturday 11 November saw the opening night of Musical Theatre Society's (MTS) show, Cabaret. It was held in the SU Main Hall and despite a slightly delayed start to the evening, it opened with pomp, circumstance and a bang. The hall was set up with a thrust stage, meaning the cast performed in the centre of the room, with the audience settled in three sections around the stage area. The 26-piece band was placed up on the stage, in full view of the audience, conducted by Musical Director Flynn Sturgeon.
Tom Holmes was the 'Master of Ceremonies', or Emcee, who provided an entertaining commentary throughout, peppered with nuanced jokes and cheeky double entendres. Because of the way the staging area was set up, there were many opportunities for the cast to interact with the audience throughout. This was mostly done by the ensemble and the Emcee, who would often wink at, speak to and, on one occasion, pull audience members up to the stage with them.
The 'Cabaret girls', consisting of Anna Stanyon, Isabella Mansell, Emily Bradbury, Becky Maddocks, Bryony O'Hare, Katrina Rutina, Alicia O'Neill and Lula Safira, were all dressed in nighties and fishnet stockings with kitten heels. They performed some amazing and occasionally risque dance sequences, leaving me questioning how their feet hadn't fallen off yet as a result. The dancing was beautifully choreographed by Lucy Carruthers and the dancers brought her vision to life spectacularly – I only wish I could dance like that!
The 'Cabaret boys' included Marcus Jones, Connor Wood, Robbie Capari-Sharpe and Nikos Papadakis, also dressed in tight-fitting cabaret attire. As I sat in the front row, it was easy to spot some familiar faces and it was extremely funny to watch them perform provocative dance moves while making eye contact.
Tash Kayser's dramatic entrance as Fraulein Kost, a woman with 'loose morals', always dressed in a blue kimono and a lace nightgown, was iconic, as was her solo introduction into the ensemble's song 'Tomorrow Belongs To Me', which beautifully conveyed the darkness and terror that was meant to come out of it.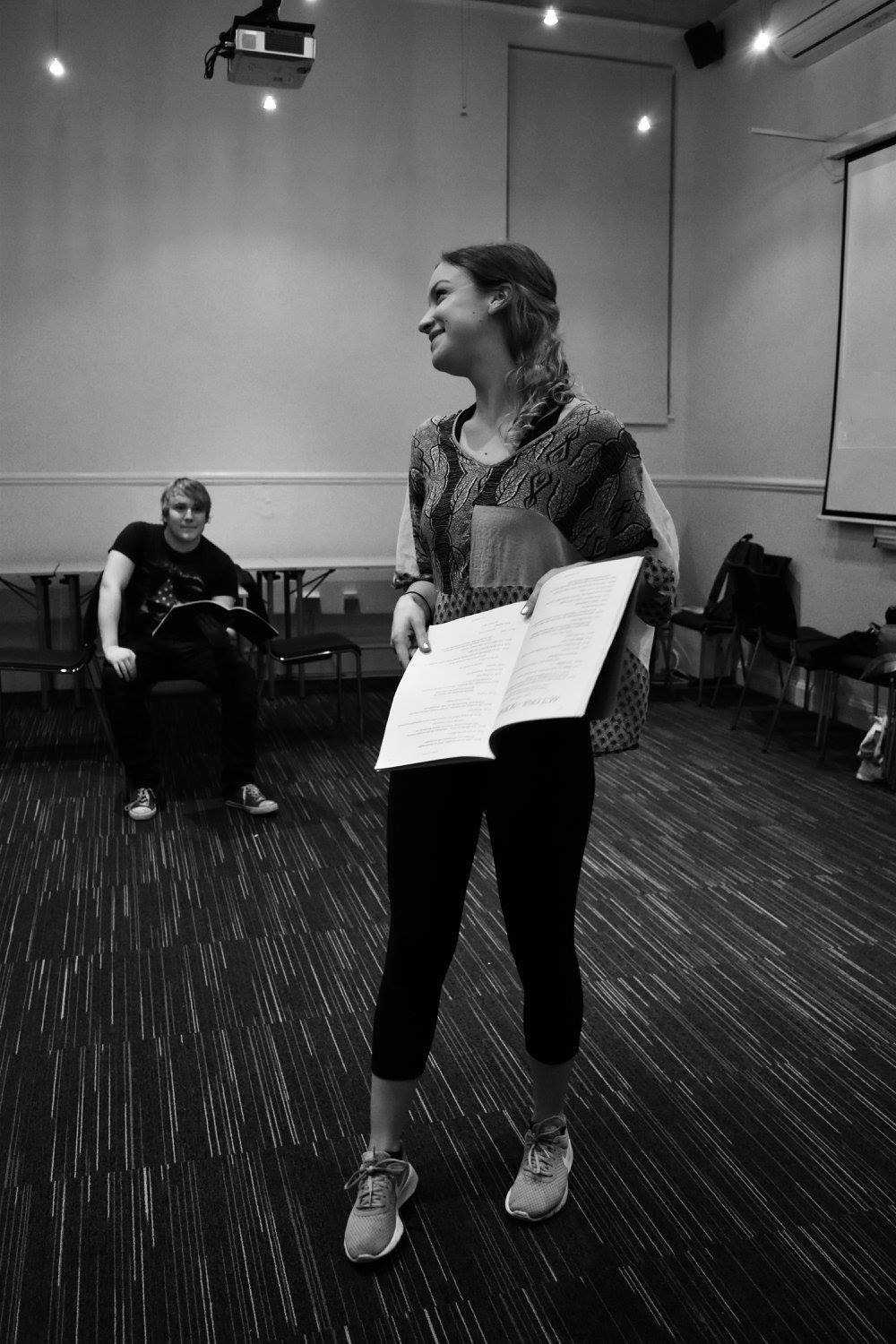 The lead character, Sally Bowles, is portrayed by Savoy Opera Society president Jenny Collins, who absolutely excels at dancing, singing and acting – a triple threat. Collins' bubbly and enthusiastic personality may not be what you thought would work for a character such as Sally Bowles but, it does, as it brings to life another version of the character that only Collins could produce. George Lambourne plays Cliff Bradshaw, Bowles' love interest, and the chemistry between Lambourne and Collins is amazing for a show with such overt and interesting sexualised energy between them.
At 'A Night At The Theatre' earlier this term, Collins and Lambourne treated us to a snippet of their performance by performing their duet 'Perfectly Marvellous'. It was after this performance that I decided to attend Cabaret and I did not regret it at all. Their duet was already 'perfectly marvellous' but it got even better within the context of the rest of the show.
It earned the cast a barrel of laughs when Fraulein Schneider, played by Maddy Allison, is presented with a pineapple by her love interest, Herr Schultz, played by Caleb Rowan. The cabaret girls entered from both sides, accompanied by the Emcee, dressed in leis and hula skirts over their nightie costumes. Fraulein Schneider sings the solo 'What Would You Do', a beautiful song with some jarring minor notes that perfectly matched the cold lighting that was used.
The show got quite political as it went on, particularly with the introduction of Ernst Ludwig, an officer of the Nazi party. Ludwig is portrayed by Connor McClenan, whose seriousness and stern German accent hilariously accompany the character he is meant to showcase.
As expected with an MTS production, many ensemble members were placed in multiple roles, and it was great to see them in these different roles, showcasing their individual skills as actors, dancers and singers. Despite a few technical difficulties, which is sometimes to be expected with student productions, where the SU often place tech on the back-burner, the cast went on to give a stellar performance, never once breaking character.
Director Anthony Underwood said that he was "really happy" with how the first night went and that he was extremely proud of the cast as he hasn't ever "worked with a better cast… they are amazing". Jenny Collins echoed this sentiment and was very "proud of the cast, the show and the messages that come across in it". She laughed and was sentimental about how "crazy" it was to finally be doing it, stating that it was "[their] baby". George Lambourne "enjoyed how thought-provoking the show was" and that he was impressed by everyone and everything to do with the show. He was sheepish as he said that it was "nice to play a serious guy" as it is "something completely different to what [he's] done" before.
No spoilers but the ending was amazingly dramatic and perfectly jarring in relation to the message it tries to portray. The show received a standing ovation at the end, accompanied by cheers and extensive clapping. 'It couldn't please me more' to have been given the opportunity to see this amazing performance which has been outstanding.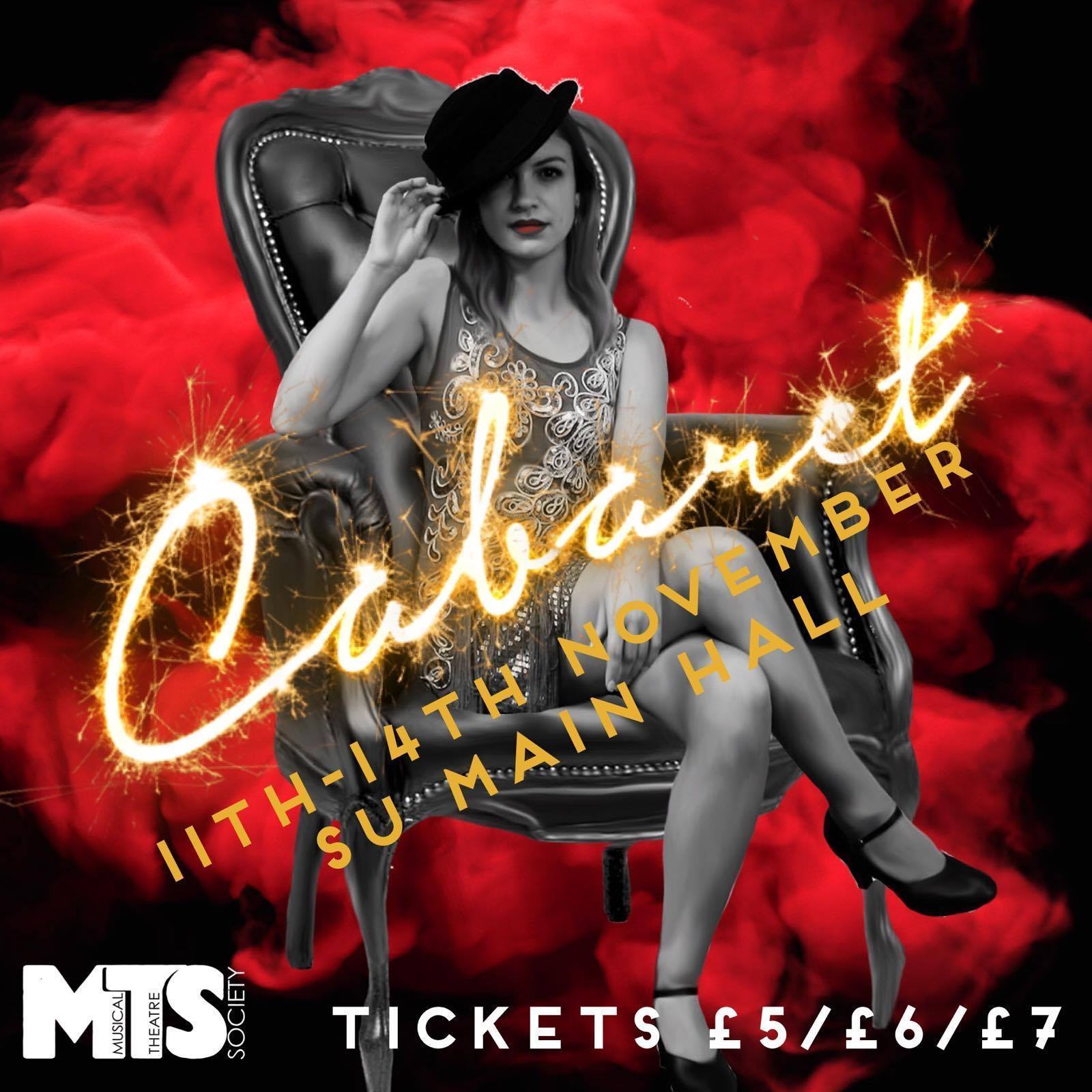 Special mention must go to the crew, band members and shadow scheme members that have worked extremely hard on this wonderful show. Cabaret is running in the SU Main Hall until November 14. Head to the SU website to buy a ticket – you won't regret it!
Photography Credits: Sophie Morgan and Emily Bradbury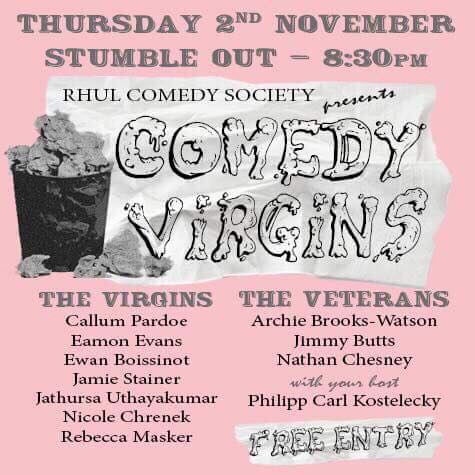 by
Thursday the 2nd of November saw RHUL's Comedy Society host an evening of stand up comedy that did not fail to entertain a bustling audience in Stumble Out