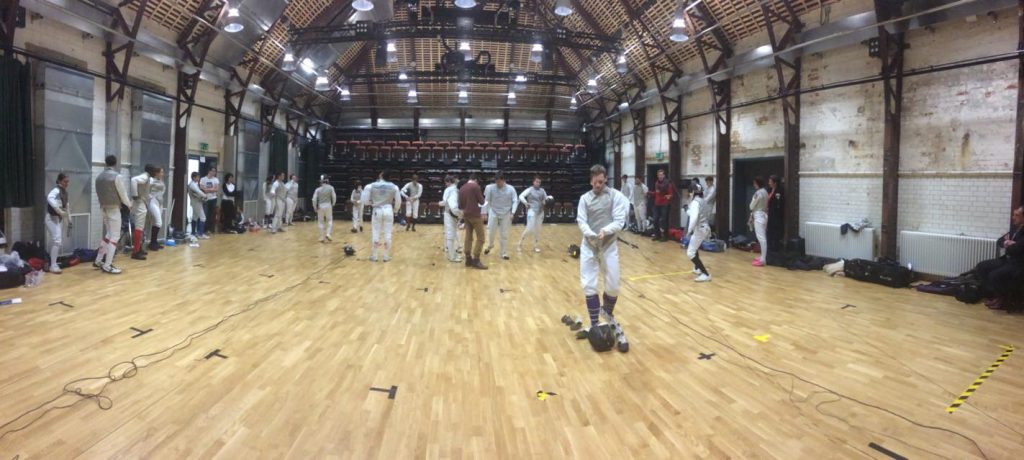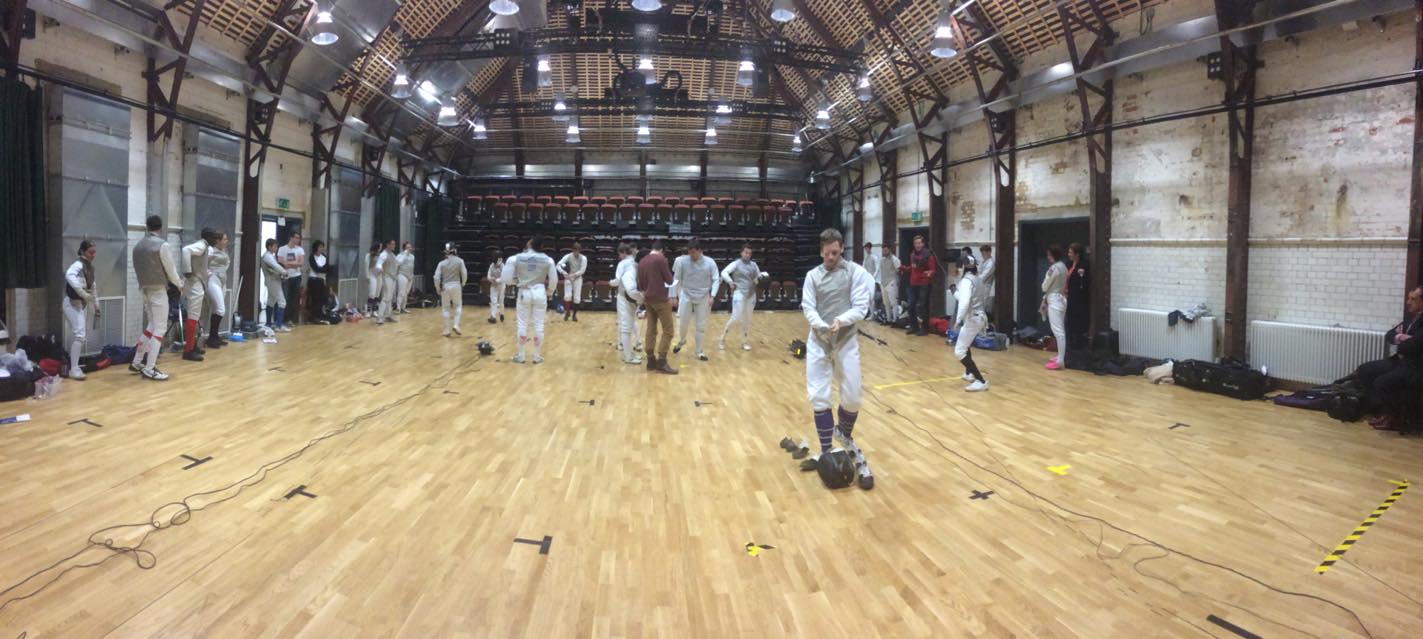 Jessica McKenna, newbie Orbital journalist for Sports and Societies, infiltrates a fencing club training session to live the life of a member…
"As someone with no knowledge about fencing and a significant lack of co-ordination, the idea of turning up at a fencing training session was an especially daunting one. With it being the final training session of the term, I was thrown into the deep end with no knowledge of fencing. I even needed help to put the kit on, that was after getting over the horror of wearing a breast plate! However, these nerves went quite quickly due the welcoming atmosphere created by the members, alongside the natural instinct to avoid getting stabbed.
The format of the training session I went to was different to their normal sessions as a result of it being the final one of the term, consisting of a variety of different fencing games, which often created some quite hilarious moments. I was initially nervous that my lack of fencing ability would make people avoid me, but instead I felt welcomed in. I was even taught a few tricks, not that it helped me much as I was almost always one of the first to be knocked out the game! This led me to realise one of the main appeals of the fencing club, apart from the sport itself. The social aspect seeming to be at the heart of the club with members supporting one another to improve, whilst also having a laugh along the way.
One of the most entertaining moments of the session was when the group got split into two opposing teams, leading to some of the most creative formations and battle cries. My team tried out numerous different shapes to try and keep out the others. In the end it was decided a charge with the cry 'for the Shire!' would create the best results. It didn't. But any club which chooses to reference Lord of the Rings when running into battle has won me over!
I had a really great time at the training session and, despite it not being a technical session I feel like I had progressed by the end of it, even if that just means gaining the ability to sneak up on people when they're fencing others and stabbing them in the back!
The fencing club is open to a range of abilities with training sessions taking place on Tuesdays from 20:00 to 22:00 in the Sports Hall.
Thank you to the Fencing team for letting me join in!"